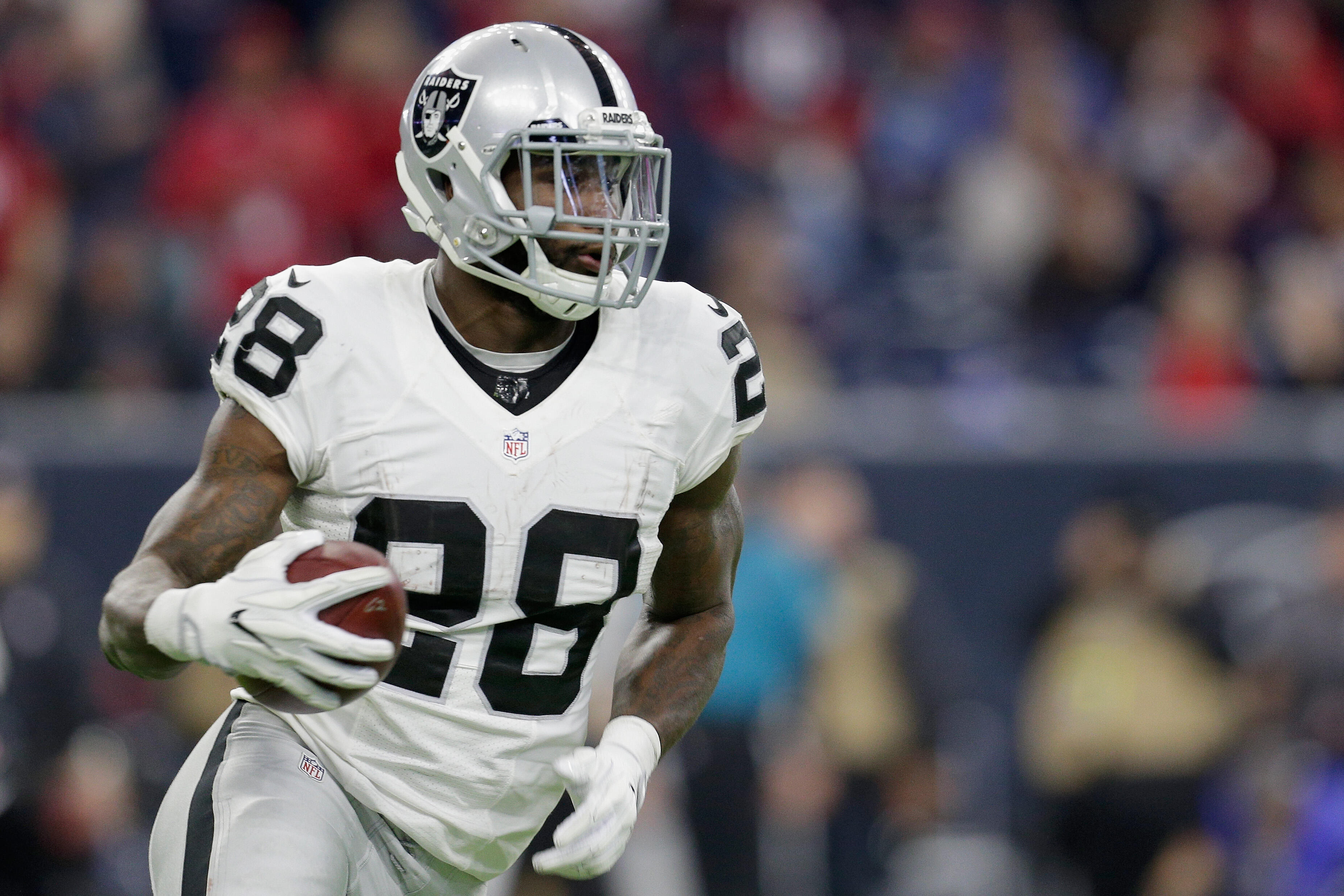 Vikings.com - The Vikings announced Thursday that they have signed free agent running back Latavius Murray.
Murray, who is entering his fifth professional season, had 195 carries for 788 yards and a career-high 12 touchdowns for the Oakland Raiders in 2016.
A sixth-round draft pick in 2013, Murray has 543 career carries for 2,278 yards and 20 touchdowns.
Latavius Murray is heading to the Minnesota Vikings, opening up an obvious question: what dominoes will this move cause to fall?
Something to keep an eye on will be Adrian Peterson's free-agent status. The veteran running back has shown interest in the Raiders, according to multiple reports, and could be the missing piece in the team's Super Bowl puzzle.
That said, the Raiders still have Jalen Richard and DeAndre Washington at their disposal — both of whom showed promise throughout the 2016 season.
Photo Credit Getty Images