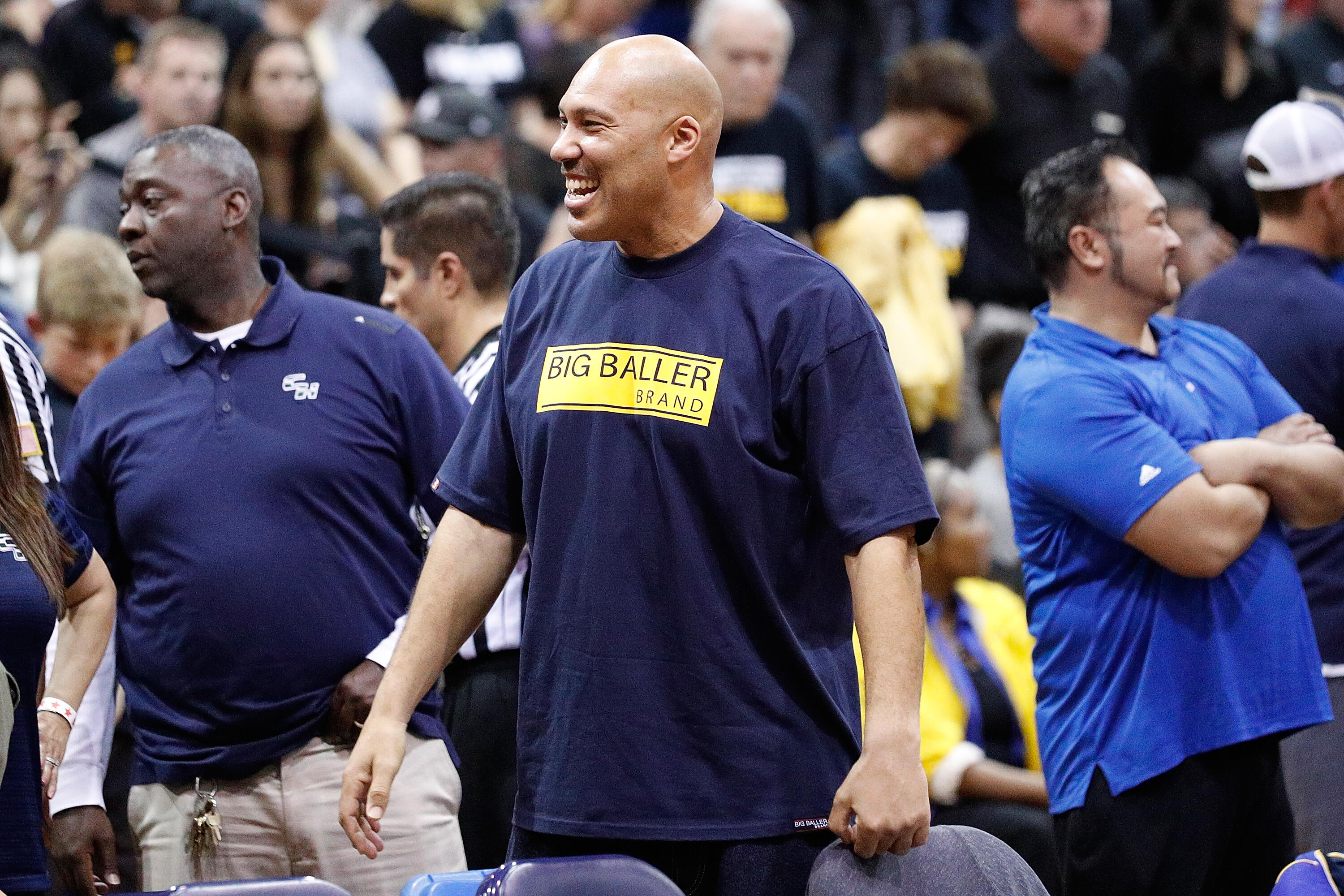 Another day, another headline.
LaVar Ball found himself the subject of national sports conversation yet again on Wednesday, this time for his comments on the 12-year-old son of NBA superstar LeBron James.
The controversial father of Lonzo, LiAngelo and LaMelo Ball joined FOX Sports NBA Insider Chris Broussard's podcast, and had some interesting logic to share when discussing the pressure facing the sons of NBA elites.
"Kareem's got sons, Jordan's got sons, Shaq's got sons."
— "His son is pretty good too," said Broussard.
"His son is alright," Ball quickly interjected. "…the monsters in the NBA, their dads wasn't that good. They were OK, they was players, but the fact that the old Curry wasn't no All-Star, he wasn't cold. He could shoot the ball though. Kobe Bryant, his dad wasn't all that, that's why he's such a monster."
You got LeBron, it's gonna be so hard for his kids, cause they gonna look at them like 'you gotta be just like your dad.' And after a while that pressure starts sitting on you like 'why do I gotta be like him, why can't I just be me?' And then they're gonna be like 'aw, you're soft, you're not that good.' Because the expectation is very, very high."
My sons are good, they're great," Ball said. "But let's say I really excelled in football and made millions of millions of dollars. Do I spent that time with them now? — No, I have to worry about the offseason and I just buy you a trainer and hope that you turn out okay. Whereas the fact that I wasn't all that, allows me to take the time to make my boys all that."
It should be noted that context is everything, and it's not like LaVar Ball went on a tirade belittling LeBron's highly-talented son.
At this point, it's becoming clear that LaVar has no interest in relinquishing the spotlight. It's time to buckle up, because March Madness has only just arrived, and Lonzo is primed for a deep run with No. 3 seed UCLA.
Get ready to see much more of LaVar Ball in the coming weeks — for better or worse.
Photo Credit Getty Images