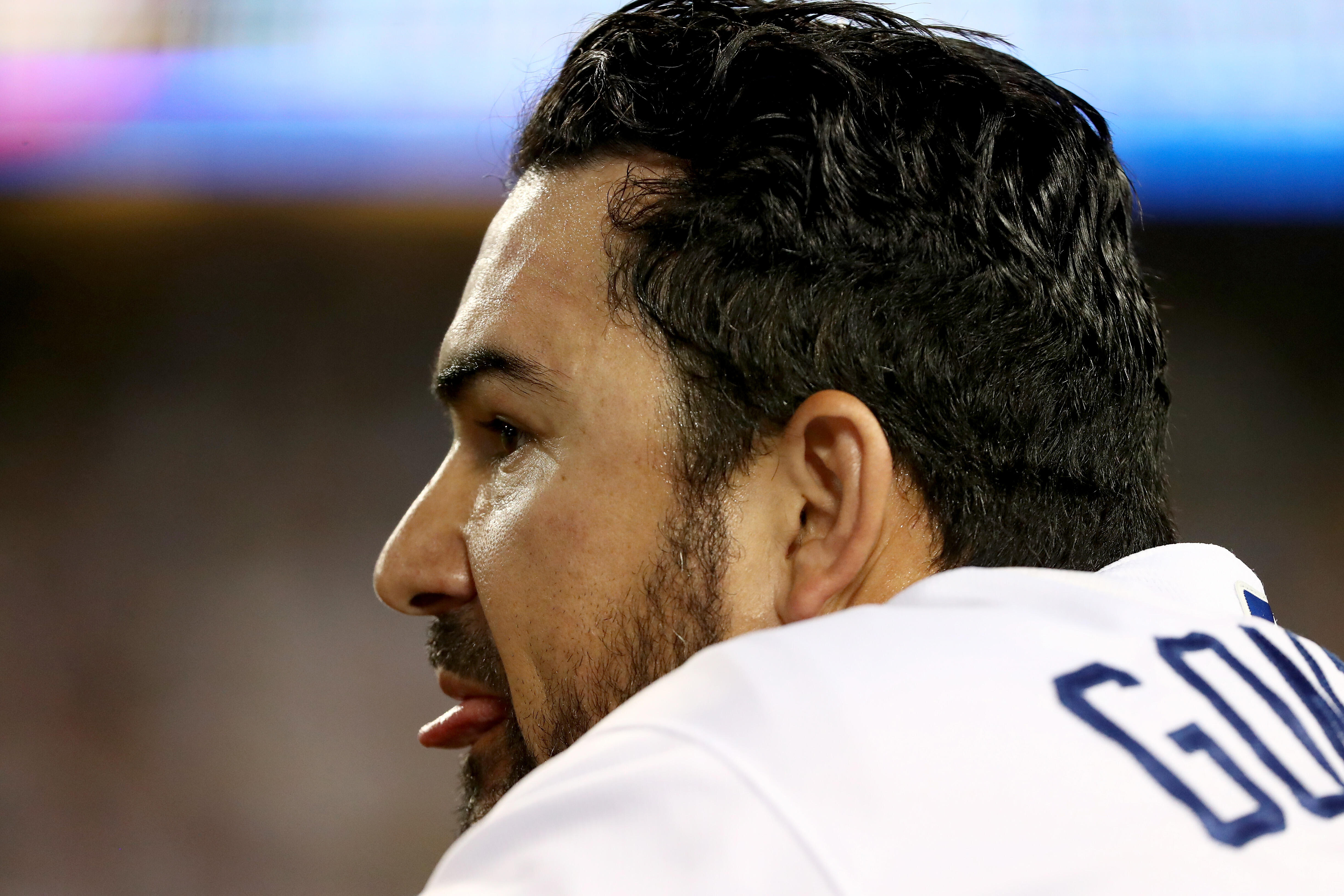 USA Today - Adrian Gonzalez returned to Los Angeles Dodgers camp in Arizona on Wednesday, but his mind was still very much on Mexico - and its controversial exit from the World Baseball Classic.
Gonzalez tore into Major League Baseball for its handling of the World Baseball Classic, vowing he'll never again play in the event after Mexico was eliminated on a complex runs-allowed tiebreaker that saw it denied a chance at a tiebreaker game by a mere one-hundredth of a run.
Understandably, Dodgers first baseman Adrian Gonzalez was irked by the controversial tiebreaker that led to Team Mexico's exit from the World Baseball Classic. He did not hold back when asked about the matter.
On a more positive note as it relates to Dodgers fans, the veteran slugger is back in camp, seemingly healthy, and is expected to return to the lineup shortly.
Photo Credit Getty Images