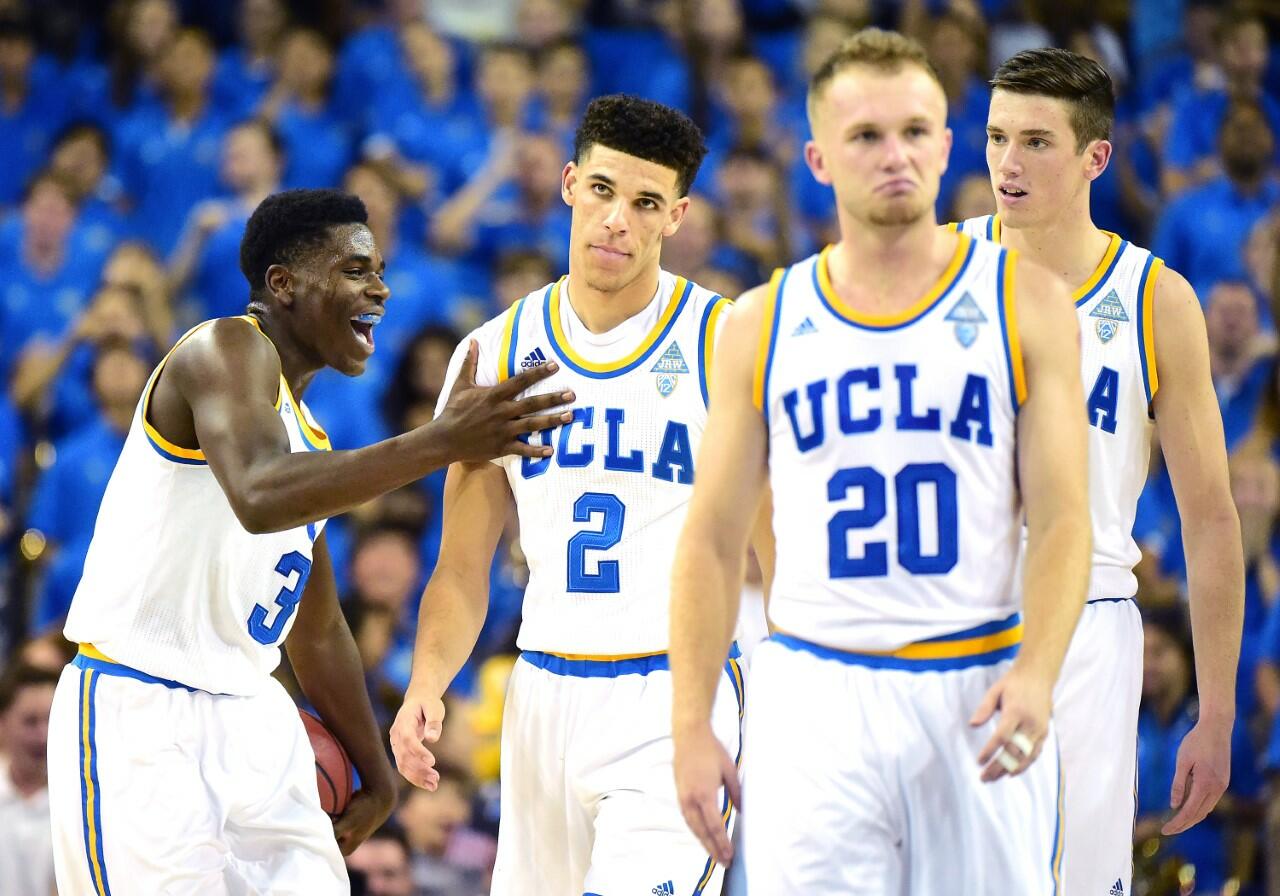 The UCLA Bruins are headed to the NCAA Tournament for the 48th time in school history, landing a No. 3 seed on Selection Sunday.
UCLA had an outside shot at a No. 1 seed entering the Pac-12 Tournament, but those hopes vanished with a loss to Arizona in the semifinals. Regardless, the Bruins still enter the Big Dance in a desirable position.
UCLA will face Kent State on Friday in Sacramento in its first game at the NCAA Tournament.
The Bruins are in the South Region, and could be slated for a Sweet Sixteen rematch with Kentucky. UCLA handed the Wildcats a loss on their home court earlier this season.
The full bracket can be found below.
Photo Credit Getty Images