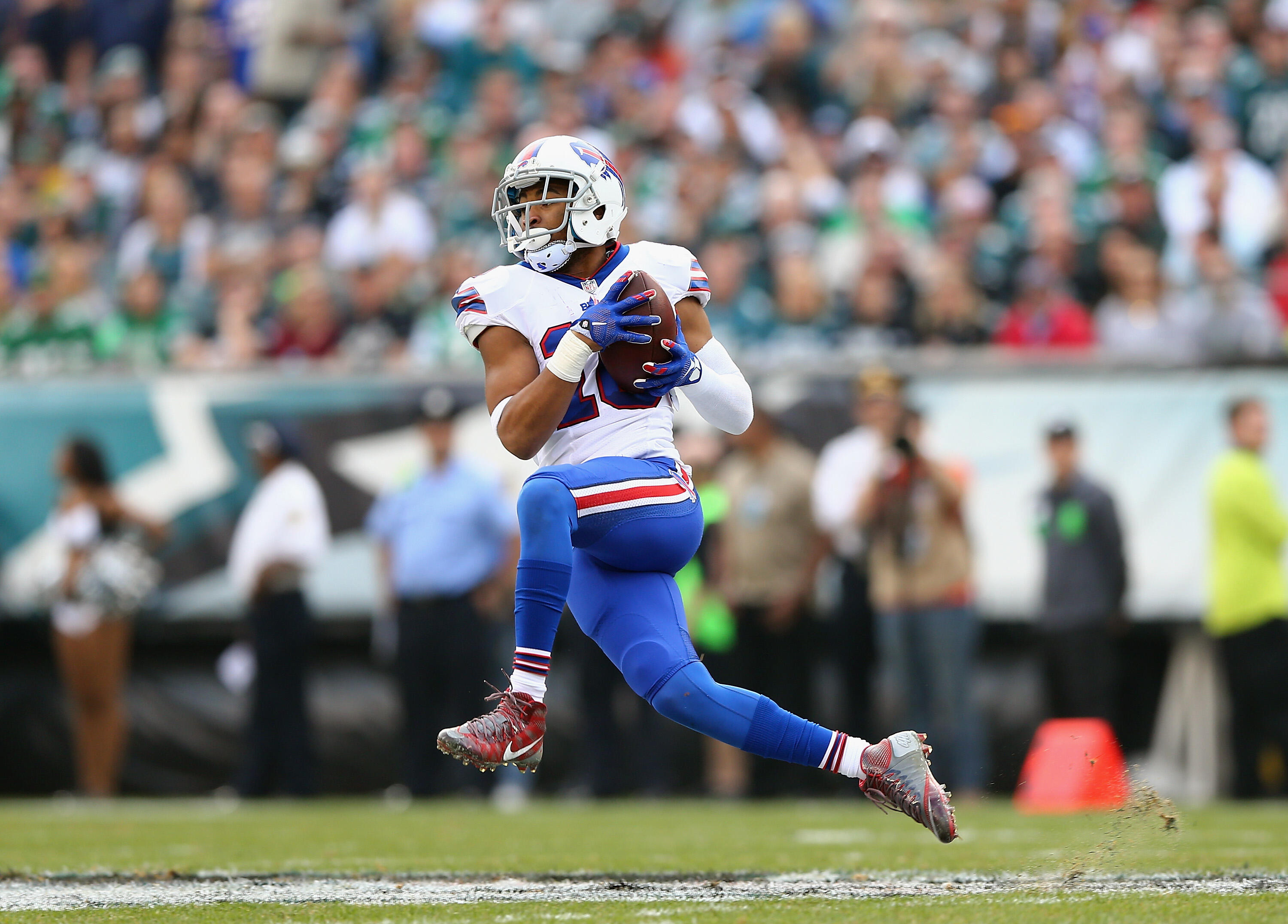 If the first day of the league year is any indicator, the Los Angeles Rams are going to make positive progress in 2017.
The Rams kicked off the first day of NFL Free Agency by letting Kenny Britt walk, while bringing in Robert Woods to replace him at wide receiver. They also acquired a Pro Bowl left tackle in Andrew Whitworth, solidifying an offensive line that ranked second-to-last in the NFL in sacks allowed last season.
Nothing drastic, nothing that is going to make the Rams a contender overnight, but nonetheless, legitimate improvements for a team that has nowhere to go but up following a 4-12 campaign.
Rams Insider Vinny Bonsignore joined "Lunchtime" with Roggin and Rodney on Thursday to give his initial reaction to the signings.
According to Bonsignore, Woods' reported $15 million bonus is incentive-based, making his deal a much better value than initially expected.
"The Rams believe they are getting a young, 24-year-old ascending player that is going to fit well in Sean McVay's route precision timed passing game," Bonsignore said. "So in the Rams' eyes at least, he's worth $15 million."
Bonsignore also suggests that, aside from being a prime fit in head coach Sean McVay's offense, Woods is an on-field upgrade over the player he is replacing.
"Running routes he is better than Kenny Britt," Bonsignore said. "Holding on to the ball he's better than Kenny Britt. I think he's just a better overall receiver than Kenny Britt."
While there is an argument to be made on whether Woods is indeed an upgrade at wide receiver, there is no doubt the Rams took a leap forward in regards to the offensive line.
Whitworth is a three-time Pro Bowler, including trips in each of the past two seasons. Although he is only a short-term option at 35 years old, he is viewed by all accounts as a positive locker room presence — something that could prove valuable for a Rams team searching for direction.
The move could also benefit 2014 No. 2 overall pick Greg Robinson, who is facing an inevitable position change upon Whitworth's arrival.
Robinson has disappointed through his first three seasons in the NFL, but could be in line for a career turnaround with a move away from the daunting role of left tackle.
"Now you can take Greg Robinson out of the high-pressure job that is left tackle," Bonsignore said. "Maybe put him at right tackle where he fits better. Or maybe move him to guard, where he is a little more protected by a tackle and center, and just take the pressure off of him.
"A lot of Greg Robinson's problem is just the mental aspect of the game, and the pressure that came with being left tackle. Maybe you take away some of that burden, and he can be the player, or close to the player, at a different position, that you thought he could be."
Bonsignore also discusses Tony Romo's potential landing spots, Mike Glennon's massive contract and the Chargers' offseason needs.
Listen to the full interview below.
Photo Credit Getty Images