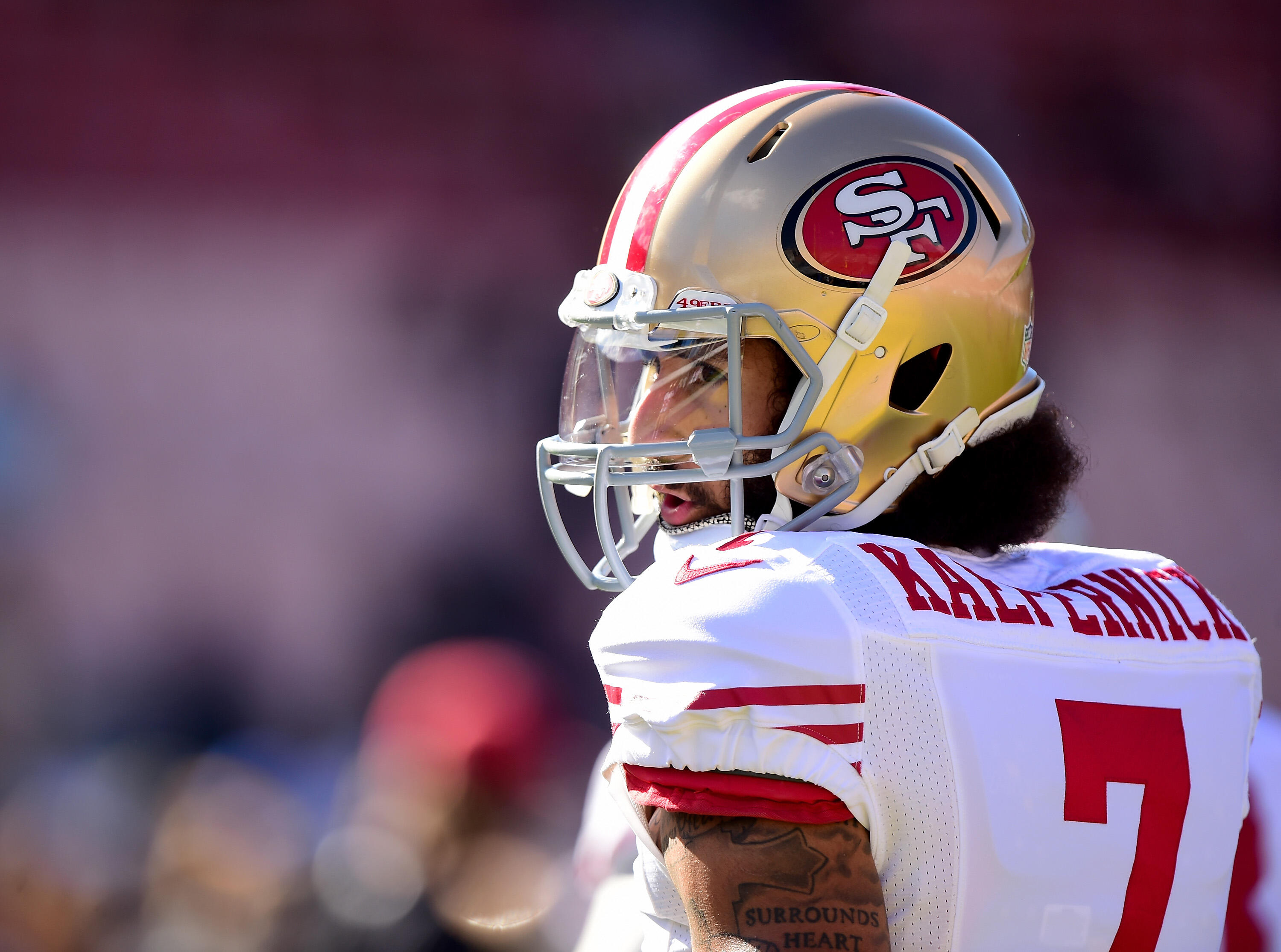 At first glance, a comparison between free agent quarterback Colin Kaepernick and high-profile sports parent LaVar Ball may seem a bit farfetched. There are similarities, however, to be drawn between their situations.
In 2016, Kaepernick sparked a national dialogue with his decision to kneel during the national anthem in protest of injustices against minorities, most notably police brutality. Regardless of if you agreed with Kaepernick, there is no denying the attention his actions brought to his cause. That said, he is now in search of a job, and coincidentally or not, has decided he will discontinue his protest next season.
Ball has a much different message, and his words in recent months have included elements of NCAA criticism, unpaid student-athletes and high-profile sports parents — each lightning rods for debate in their own respect.
Both have something of substance to share, and for whatever reason, by their own doing and from outside factors, their true message has a tendency to get lost amid sensationalism.
Fred Roggin and Rodney Peete took part in an engaging conversation on the subject on Thursday, following comments made by Ball that imply UCLA is exploiting his son: star point guard Lonzo Ball.
"The rhetoric over the past year has really put LaVar Ball in a box," Peete said. "People automatically assume that everything coming out of his mouth is crazy and ludicrous. But I do believe there is something there in terms of branding your kids and branding your family.
"Exploitation is a bit strong when you're talking about a university that is giving you a platform to excel."
Roggin gives his thoughts on an option that could help compensate student-athletes better, before cautioning that it is a slippery slope for Ball to continue burning bridges with his outspoken ways. In doing so, Roggin loops the conversation back to Kaepernick's uphill climb to land his next NFL job.
Listen to the full discussion below.
Photo Credit Getty Images