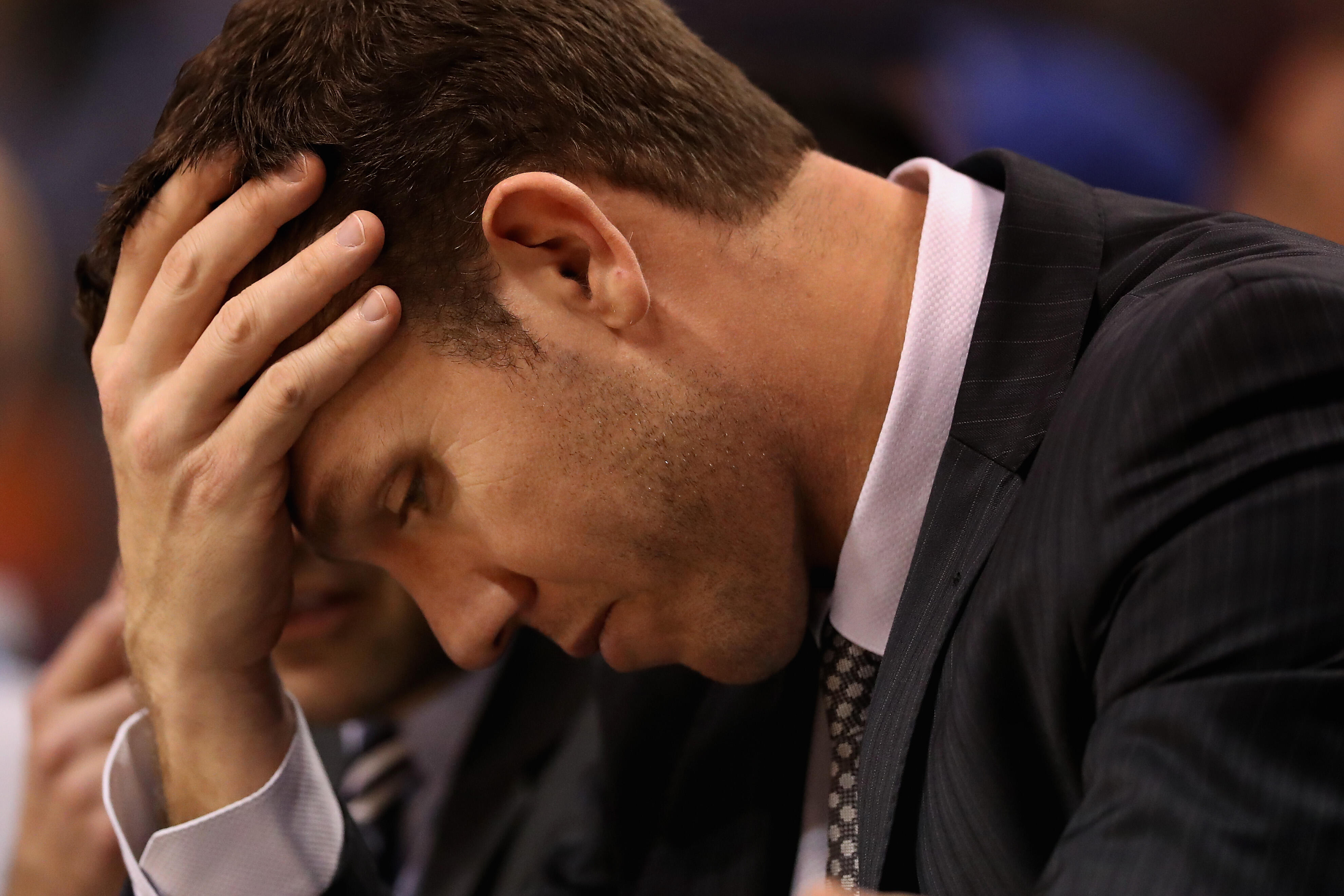 "It's been the endless narrative where anytime they hit adversity, they give up and fold."
Lakers Insider Mark Medina joined "Lunchtime" with Roggin and Rodney on Wednesday to discuss what led to Luke Walton calling his team 'soft'.
The tipping point was an embarrassing defeat 122-111 defeat to the Dallas Mavericks that was nowhere as close as the final score would indicate. The Lakers allowed Dirk Nowitzki to go off for 18 first-quarter points on his way to hitting the 30,000-mark for his career. They would fall behind 38-29 after one quarter, and would take a 29-point deficit to the fourth before closing the gap in garbage time.
"It was like they gave up 12 minutes into the game," Medina said.
Luke Walton, for the most part, has been understanding with this young Lakers team. He's aware that this is a talented but inexperienced group that will endure growing pains.
But as a lack of effort continues to be a mainstay for the Lakers, Walton's somewhat easygoing approach toward his team has been tested.
"He's been trying not to beat up on them and show understanding that they're going to make mistakes," Medina said. "They're going to lose games. They're young that's what happens. But I think he's losing his patience with the effort because it's becoming an ongoing thing."
Medina also discusses the latest news on the Buss family drama, the Magic Johnson-Rob Pelinka dynamic and Mark Cuban's recent comments on the Lakers.
Listen to the full interview below.
Photo Credit Getty Images