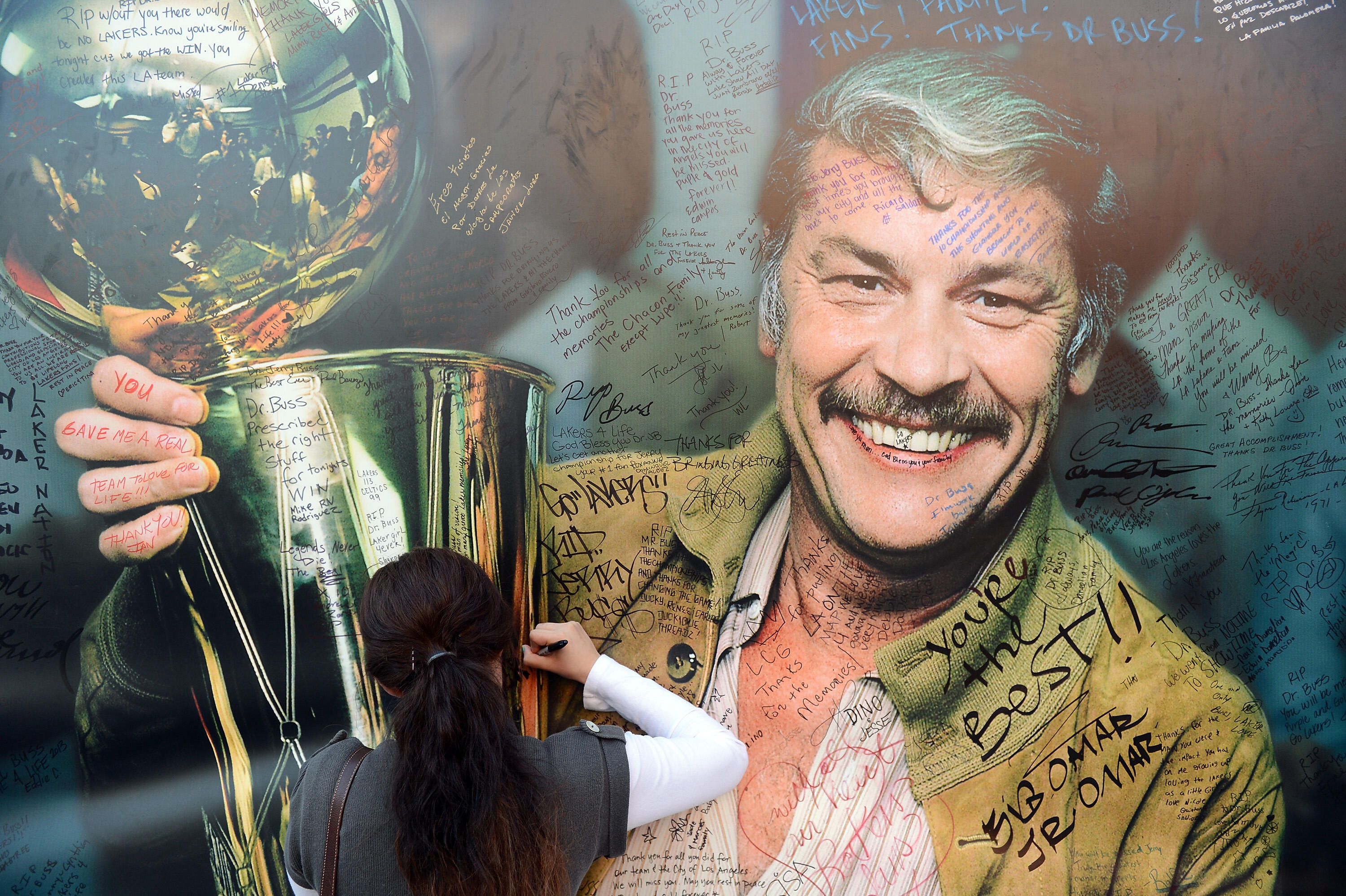 When there is money and power involved, even family members can turn on each other — a sentiment that is at the center of the recent drama involving Lakers ownership.
In the aftermath of essentially being fired by his sister, Jeanie, Jim Buss and his brother Johnny attempted to overthrow her as controlling owner of the Lakers. The failed coup was halted by a restraining order, but the matter will still head to a probate court trial in May, extending an ugly saga that the organization would surely like to move past.
Fred Roggin and Rodney Peete dove into the thick of this mess as "Lunchtime" with Roggin and Rodney debuted on Monday.
"This is what happens when you lose a family member," Roggin said. "If you've ever lost someone, and there's money involved, you know things can get ugly. When there's power involved, you know it can turn ugly. And really, that's what has happened here with the Lakers."
Peete went on to discuss his relationship with Dr. Jerry Buss, a fellow USC alum, and how disgraceful the public feud is to the legacy of the late Lakers owner.
"He loved his kids. He did everything he could to protect his kids, and protect their interest in this franchise," Peete said. "To see whats happening right now is so devastating and disrespectful to his legacy, that it's sickening."
Listen below.
Photo Credit Getty Images