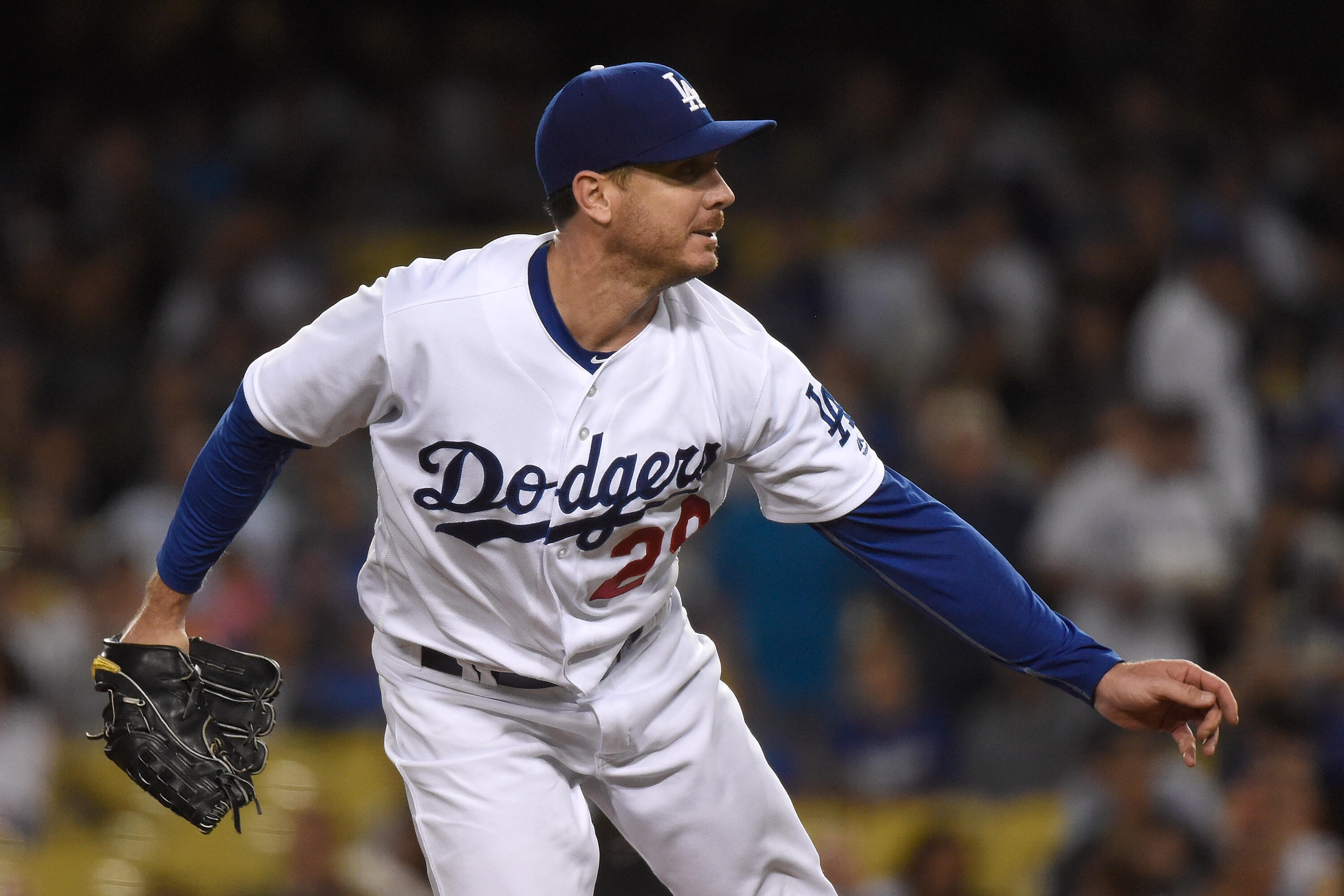 Scott Kazmir has been hindered by injuries throughout his brief tenure with the Los Angeles Dodgers, and things are not looking much better as the team's 2017 Spring Training schedule progresses.
Kazmir left Monday's start just one pitch into the second inning with tightness in his left hip, and is set to undergo an MRI.
AM 570 LA Sports David Vassegh shared the unfortunate news during an appearance on "Lunchtime" with Roggin and Rodney.
"It's not very good. [Kazmir] said he felt tightness down his right side, including his hip," Vassegh said. "That's his push-off leg for him, and he couldn't generate any power. This is just another in a long line of potholes for Kazmir in a Dodgers uniform. We'll see how long this keeps him out. It's been a disappointing start."
Listen to the full report below.
Photo Credit Getty Images