Rams Team Website - In 2017, the Los Angeles Rams will once again wear white uniforms at home as a modern nod back to the team's history in the Coliseum and in Los Angeles. The Rams will wear a white-horned navy helmet with a white face mask. The pants will be white with one navy stripe down the side. No design changes are being made to their jersey which will remain the white jersey with navy and gold accents that they wore at home in 2016.
The Los Angeles Rams have followed up on a recent helmet change with additional changes to their uniforms. Check it out below!
For reference, below is a look at last year's uniforms.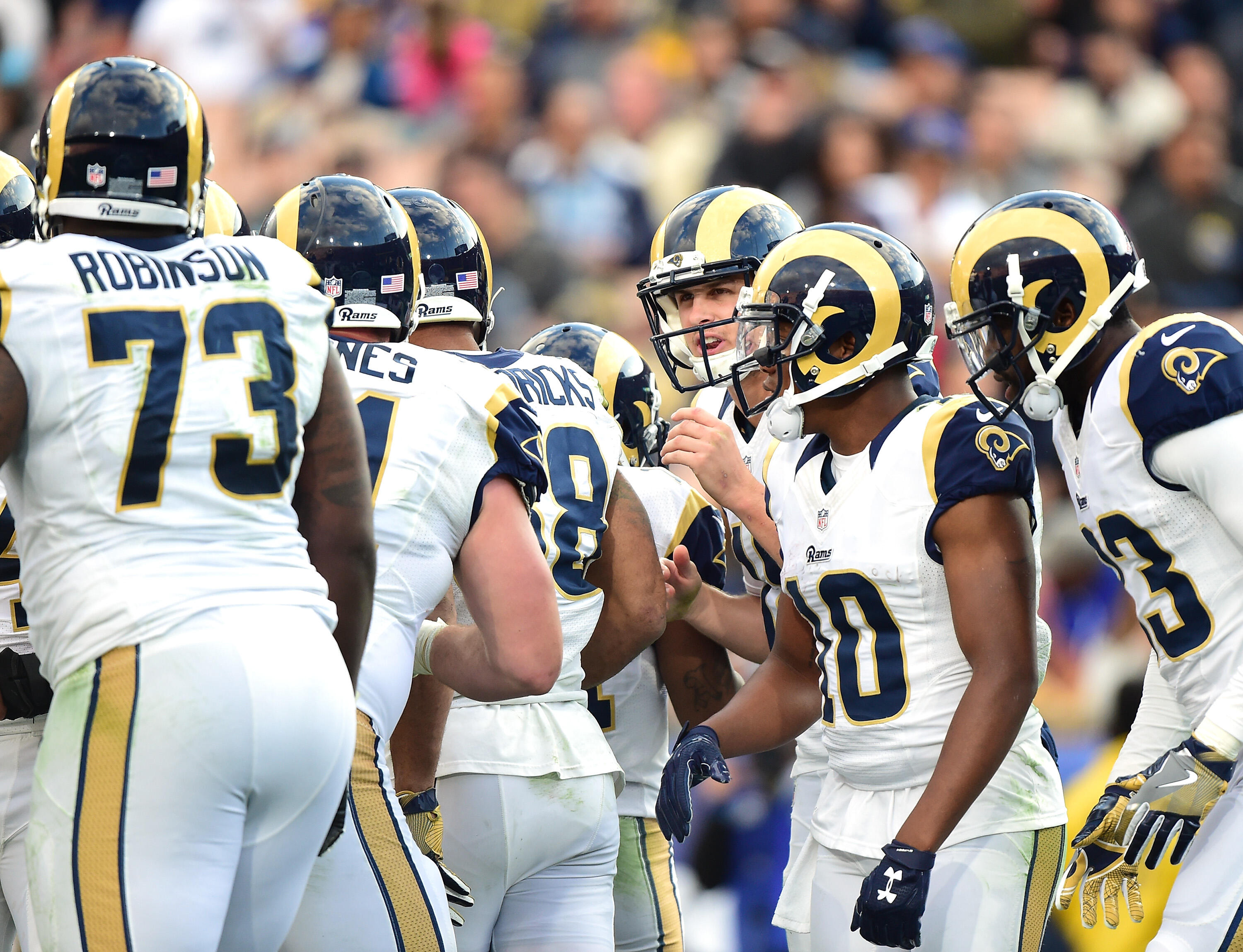 What are your thoughts on the changes?
Photo Credit Getty Images