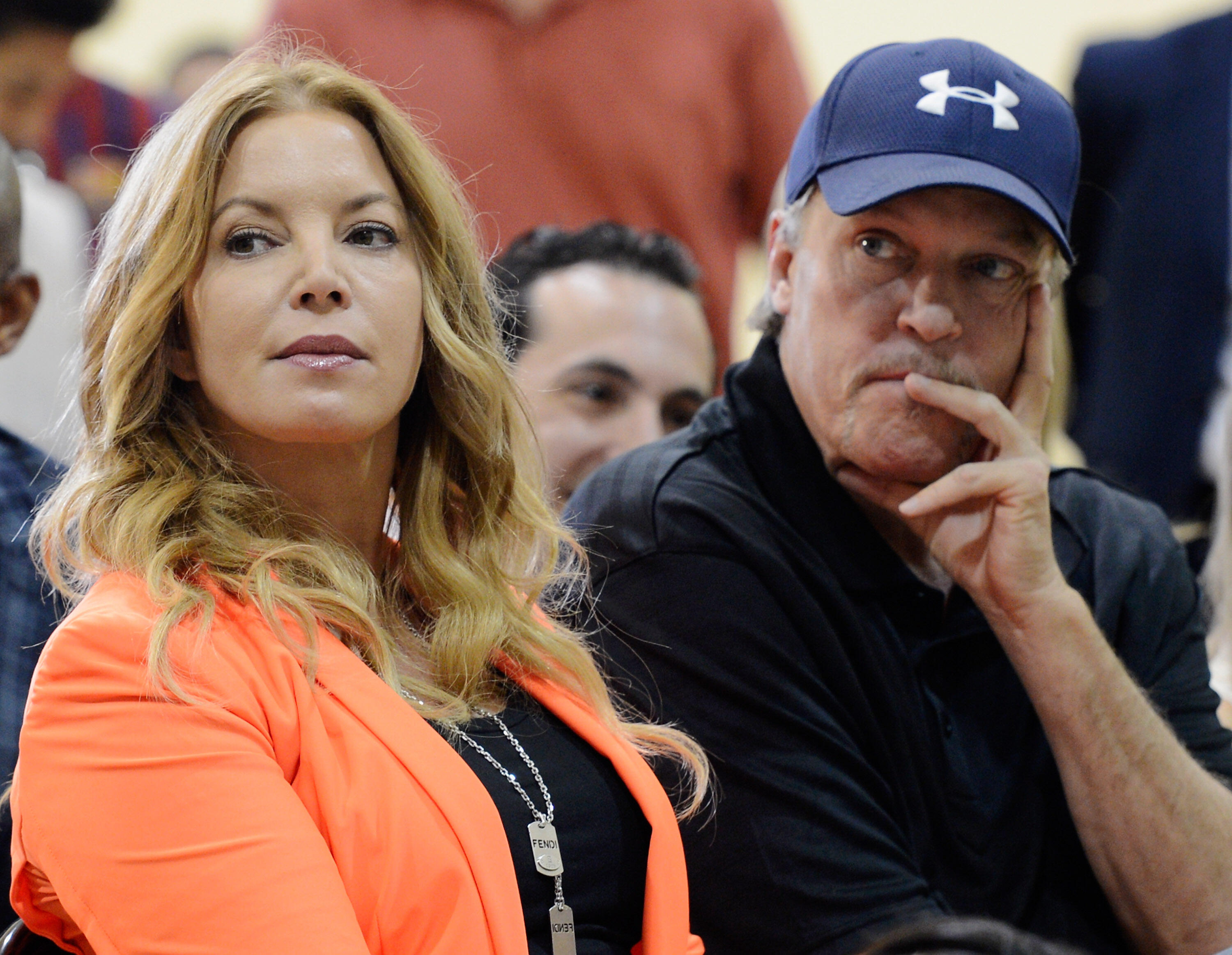 Los Angeles Times - Jeanie Buss has thwarted an effort by her brothers, Jim and Johnny, to oust her as the Lakers' president and controlling owner as the behind-the-scenes battle for control of the franchise moved into the courtroom.
Attorneys for Jeanie Buss sought a temporary restraining order in Los Angeles County Superior Court on Friday to prevent the brothers from holding a meeting next week to elect a new board of directors for the team that didn't include her. In order to be the controlling owner, she has to be a director.
"This is no doubt the beginning and not the end of the game-playing," Adam Streisand, an attorney for Jeanie Buss, told The Times. "They don't have a legal leg to stand on. This is a legal strategy doomed for failure."
The family trust that controls the team can elect three of the board's five members.
With Jeanie Buss essentially ousting her brother — and fellow team owner — Jim last month from his post as Executive VP of Basketball Operations, this story was always destined to be a messy one. As if firing a team owner was not enough, we can now add an attempted Lakers takeover to the mix.
Frankly, it was time for Jim to go. He set a timetable for the Lakers to be competitive, and with the team destined for yet another sub-30 win season, it is clear he has fallen well short of these expectations. Jeanie was so afraid of her brother making another catastrophic mishap that the team conducted a front office overhaul on the week of the NBA Trade Deadline.
Meanwhile, Magic Johnson's swift ascent from team advisor to President of Basketball Operations has ushered in a new era of Lakers basketball. One of Johnson's first orders of business was to appoint NBA agent Rob Pelinka as general manager. Although some viewed this move as puzzling, the duo could be just what this team needs. The Lakers are loaded with talented youngsters, and are now tasked with convincing marquee free agents to come to Los Angeles.
The Los Angeles Times report notes that a probate court trial to resolve this matter is scheduled for May. Until then, this saga could get even uglier.
Photo Credit Getty Images