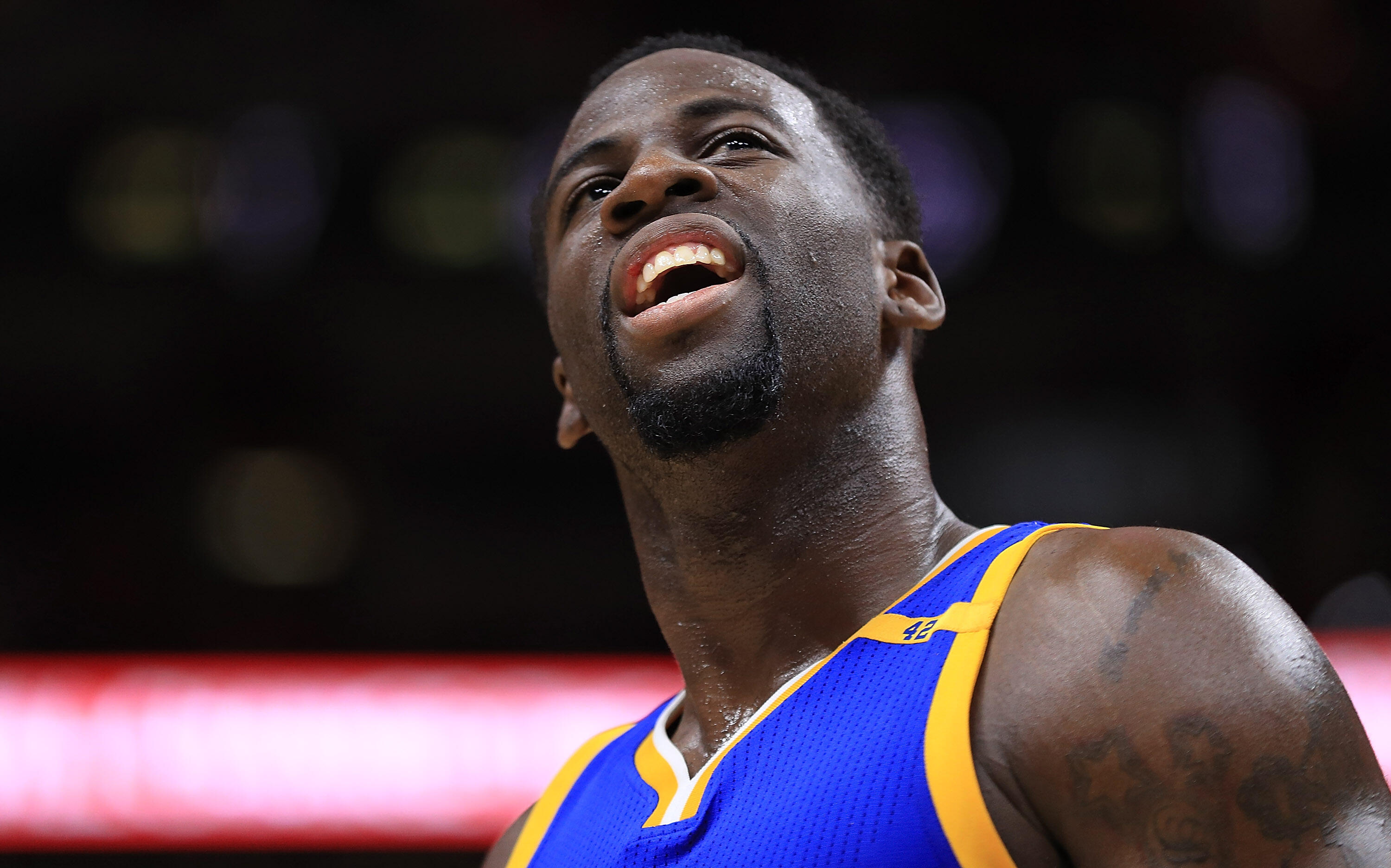 WEEI - After withstanding a Twitter beatdown from Paul Pierce last week, Warriors forward Draymond Green has fired back with vengeance.
The latest chapter in the Pierce-Green feud happened Tuesday, when Green took a shot at Pierce's career with the Celtics on his podcast.
"People tend to forget he was struggling to to get to the playoffs … Then all of a sudden Ray Allen and KG showed up. Let's not forget that," he said. "Just because you were scoring points don't mean you were carrying the team. If you couldn't get anywhere and you couldn't do nothing, where were you carrying them to? … Pierce had had an amazing career. He was a beast. But how far was he carrying those teams? If you weren't carrying them that far, I guess we're in the same boat."
Anger breeding irrationality.
It's a concept we've already discussed this week, after Chargers fans in San Diego took to Twitter with hateful remarks in response to reports that LaDainian Tomlinson would join his former team in Los Angeles. And with Warriors forward Draymond Green's latest outspoken remarks, it's like we just hit reset.
Green has been embroiled in an ongoing feud with Clippers veteran Paul Pierce. Last week during a contest between the two teams, Green reportedly told Pierce, who is in his final season, that he did not deserve a farewell tour. You could see verbal jabs levied between the pair throughout game, and afterwards, Pierce would enjoy the last laugh on Twitter.
This was an obvious reference to Golden State's infamous NBA Finals meltdown last year, in which Green cost his team dearly with a Game 5 suspension.
Green should not be expected to let this jab slide. And given the back-and-forth between the pair, it is quite possible that Pierce was hoping to elicit a response from the unpredictable Warriors forward.
But to say that Pierce 'couldn't get anywhere and couldn't do anything' before Kevin Garnett and Ray Allen joined him in Boston simply is not true.
Pierce carried the Celtics to the Eastern Conference Finals in 2002, averaging 24.6 points, 8.6 rebounds, 4.1 assists, 1.7 steals and 1.3 blocks in his first postseason appearance. Antoine Walker was the only other viable scoring option on that team, and it was clearly Pierce who the Celtics rode to within a game of the NBA Finals. Although without a ring to show for it, he took talent-deprived Celtics teams early in his career and made them relevant. He was also a five-time All-Star before Garnett and Pierce arrived, and would make five more appearances after.
Most importantly, though, just take a look at some of Pierce's playoff numbers — with Garnett and Allen on his side — while bringing home Finals MVP honors in 2008.
Nobody wins a championship alone. Just ask Michael Jordan, who despite being widely-regarded the greatest of all-time, never won anything without Hall of Fame sidekick Scottie Pippen, and needed the assistance of another Hall of Famer, Dennis Rodman, to win his final three titles.
Sure, Pierce did not win his first and only NBA title until Garnett and Allen arrived for the 2007-08 season. And yes, he would likely have never done so in Boston without the help of these fellow future Hall of Famers.
By going overboard in his criticism, though, Green comes off as shortsighted at best.
Photo Credit Getty Images