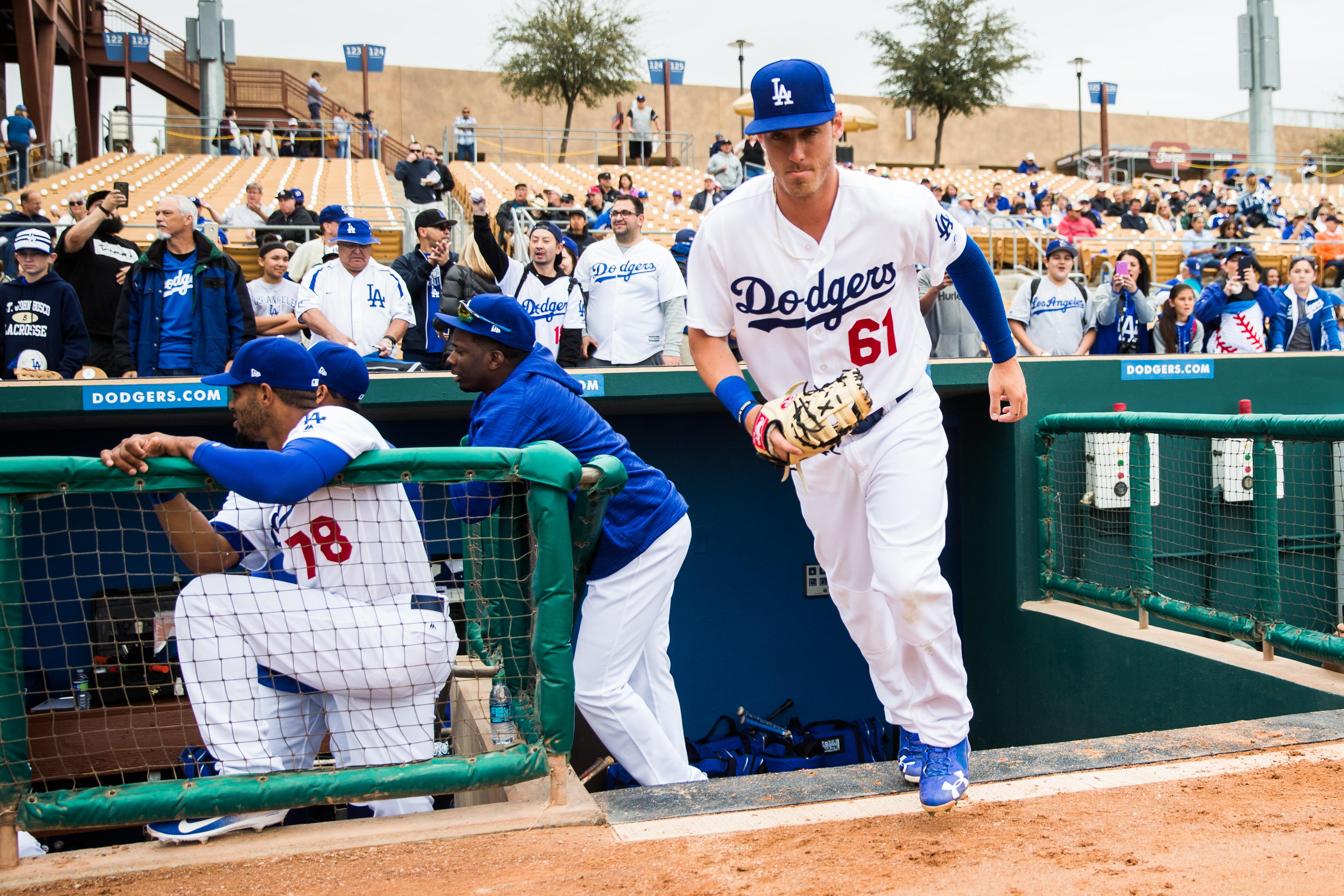 Dodgers Spring Training is in full swing at Camelback Ranch in Glendale, Ariz., and as the Boys in Blue make their final preparations for the 2017 season, Dodgers Radio AM 570 LA Sports is your only station for real Dodgers talk.
Part of the unparalleled access we provide comes from David Vassegh, who travels with the team and is your host for "Dodger Talk", pre and post game, and various events.
With the regular season just weeks away, there is no better time than the present to launch our weekly Dodgers mailbag. Fans have sent in some terrific submissions over the course of the last week, and Vassegh answers some of the best below.
Enjoy.
With the new intentional walk rule, does the pitcher still get charged with a walk?
In case you missed it, the MLB has made a rule change to speed up pace of play. Under the new rule, pitchers are able to signal for an intentional walk instead of lobbing four pitches outside the strike zone.
To answer the question, yes, the pitcher will still be charged with a walk. He just won't throw the four wide pitches.
Who will be your new sidekick with Tony Gwynn Jr. departing for the Padres?
First, I really loved doing the show with Tony because we could disagree and debate without the other taking it personal. He's a great guy and has a good foundation to be an analyst for a long time. If you want to know who will be my partner this year, listen to "Dodger Talk" tomorrow night at 7pm and I'll let you know. :)
With Adrian Gonzalez approaching the homestretch of his career, will the team place an emphasis this year on grooming Cody Bellinger to take over at first base?
Cody is no doubt the heir apparent to Gonzalez at first base one day. It just won't be in 2017 unless unforeseen circumstances occur. Adrian's contract expires after the 2018 season, so I firmly believe Cody's chance to be in the big leagues will be in the Outfield until 2018.
Will Hyun Jin-Ryun make the 5-man rotation ?
It looks like the Dodgers are taking it slow with Ryu. I think his spot in the rotation will depend on his health, as well as how the rest of the spring goes for Scott Kazmir and Brandon McCarthy.
That's all for now -- send us your submissions via Facebook or Twitter for next week's Dodgers midweek mailbag!
Photo Credit Getty Images