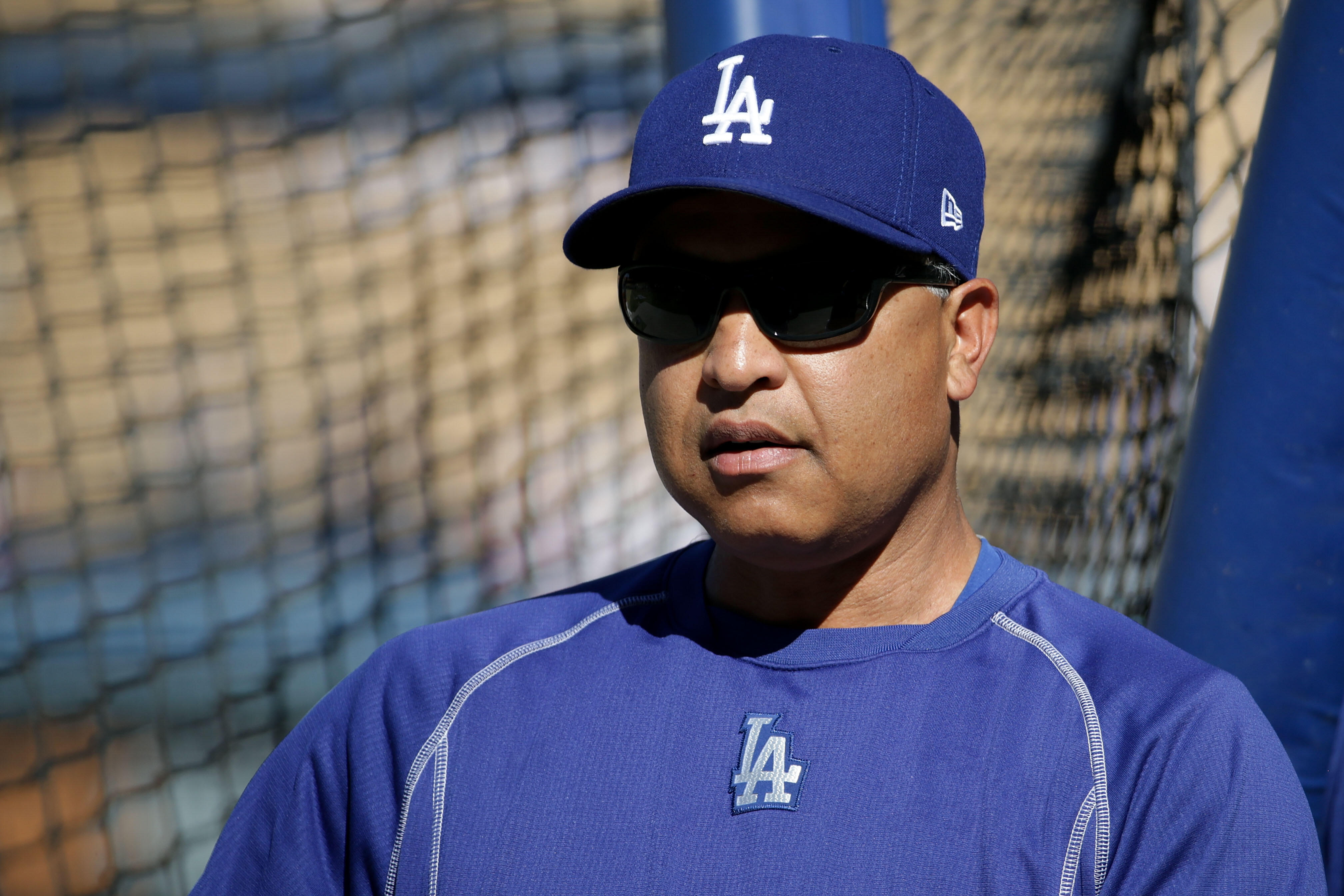 Dodgers manager Dave Roberts discussed increased playing time for top prospect Cody Bellinger and the plan for veteran infielder Chase Utley at first base while speaking to the media this week.
See what Roberts had to say below.
On Bellinger's increased playing time this spring
After being named the top first base prospect in all of baseball by MLBPipeline.com, Cody Bellinger entered spring training with no shortage of hype surrounding his inevitable arrival at the MLB level. He wasted no time impressing the Dodgers faithful, belting a home run in the second game of the spring.
As AM 570 LA Sports' David Vassegh has reported on multiple occasions, Bellinger will not begin the season on the MLB roster. That said, he has been given ample playing time through the early stages of the spring.
Part of this is due to the coaching staff wanting a deeper look at their first baseman of the future, who will also see action in the outfield, but also because starter Adrian Gonzalez is sidelined with a tennis elbow.
"I just want to see more of him," Roberts said. "He's not in there today, but he will get a start tomorrow. And also, part of it is because Adrian is down. So this gives Cody, [Rob] Segedin and [Scott] Van Slyke [more opportunities]. With Cody, we played him last year a little bit in spring training, so the more major league at-bats he gets in spring training, it's only going to help him."
On Utley's reps at first base
The Dodgers have yet to trot Chase Utley out at first base this spring, something that will be changing shortly.
Utley appeared in 134 games for the Dodgers at second base last season, where the 38-year-old has spent almost the entirety of his career. With Logan Forsythe set to be the team's everyday starter at second base alongside shortstop Corey Seager, though, the Dodgers must find additional ways to get the four-time Silver Slugger in the lineup.
"Chase will get reps at first base. I think right now, just give a few days under his belt at second base," Roberts said. "But in the next 10 days he'll be at first base, certainly."
Photo Credit Getty Images