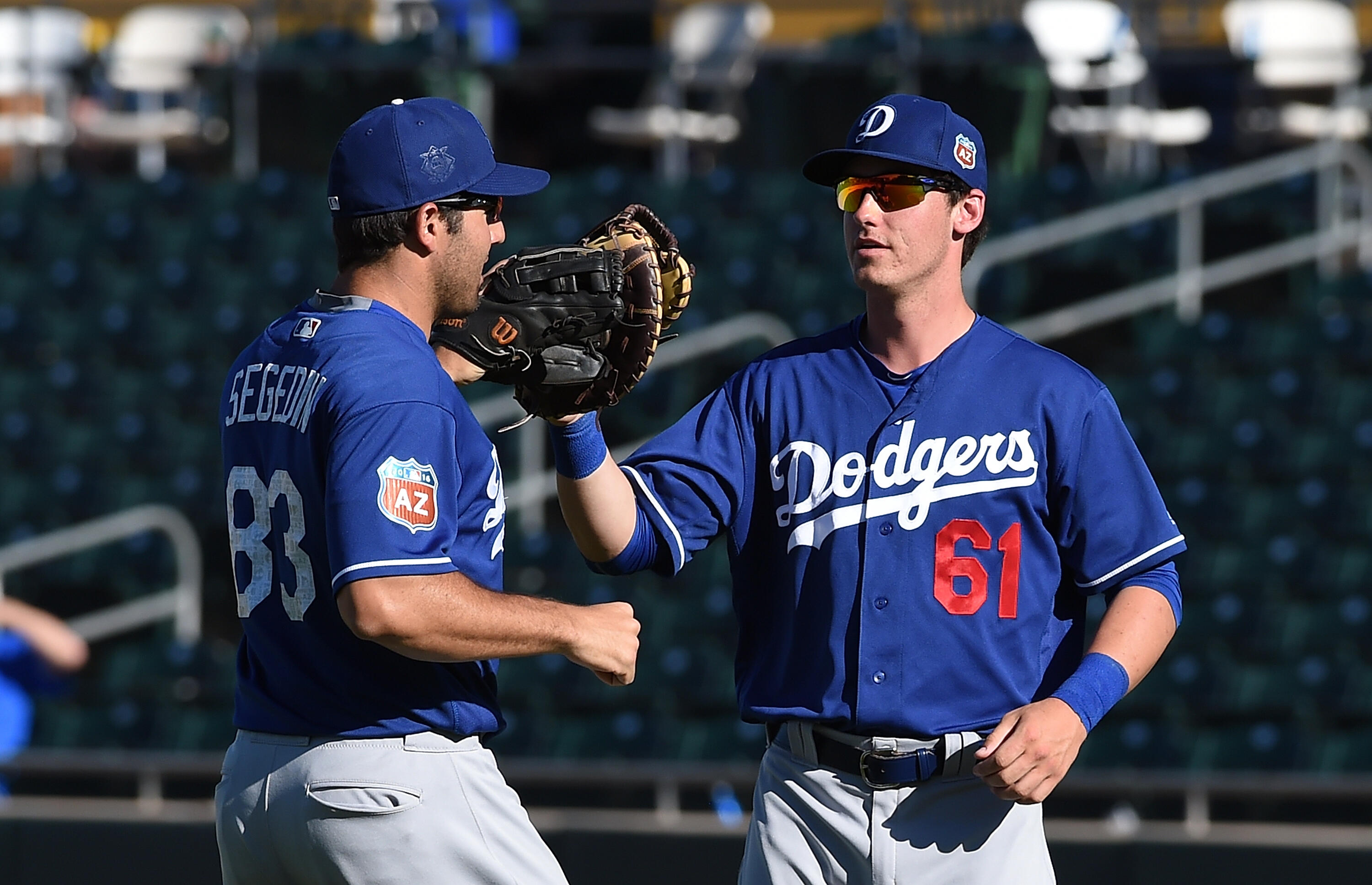 David Vassegh joined Fred Roggin and Rodney Peete on Monday to provide an update from Dodgers Spring Training at Camelback Ranch.
Below are a few of the items that were discussed:
Cody Bellinger's MLB projection rate
Roggin ponders what the Dodgers are waiting for by keeping their top prospect stashed in the minors, but Vassegh cautions to pump the brakes. All parties agree that the outfield is the spot where Bellinger is best suited to make his initial impact, due to Adrian Gonzalez status as the team's everyday starter at first base. Although Vassegh mentions that 'he will not be on the Dodgers Opening Day roster', there is a realistic chance Bellinger sees the MLB level this season.
Similarities between Alex Verdugo and Matt Kemp?
Verdugo is another Dodgers prospect with remarkable promise, that just like Bellinger, has already belted a home run this Spring Training. He also has a learning curve when it comes to handling himself in an MLB clubhouse, something that brings back memories of a former Dodgers outfield prospect.
"They used to say the same things about Matt Kemp when he was coming up," Vassegh notes.
Clayton Kershaw's health
The Dodgers training staff is undoubtedly keeping a close eye on Kershaw this spring after the ace missed two and a half months last season with a herniated disc in his lower back. That said, all signs coming out of Camelback Ranch indicate that the three-time NL Cy Young Award winner has moved past this setback.
"There has been no residual effect from his back injury last year."
Listen to the full interview below.
Photo Credit Getty Images