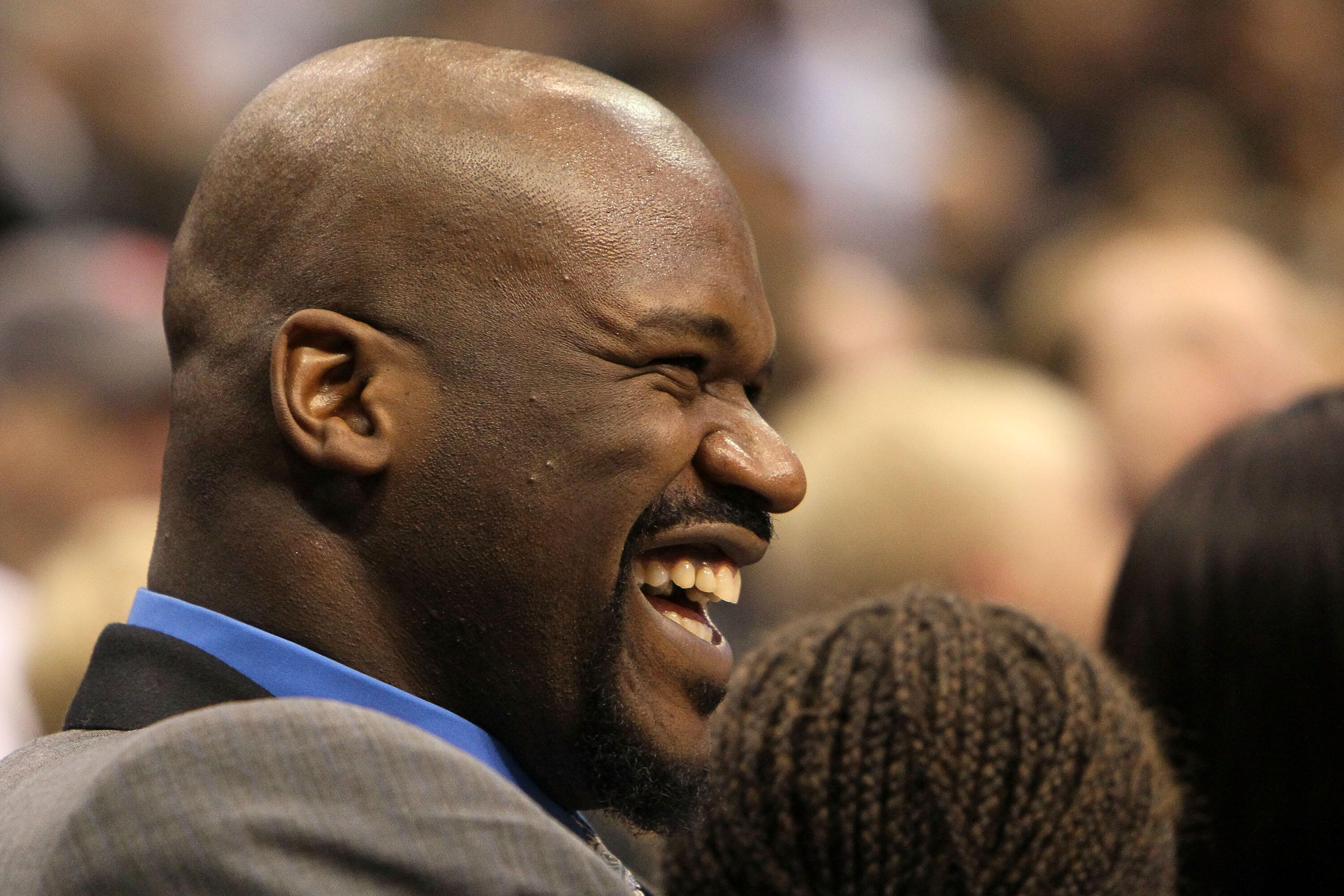 SFGATE - The Warriors have contacted Turner Sports about Shaquille O'Neal's ongoing coverage of center JaVale McGee, a source confirmed to The Chronicle.
The news was first reported by ESPN.
Golden State reached out to Turner officials to voice concerns that McGee's numerous appearances on "Shaqtin' a Fool," TNT's bloopers segment on "Inside the NBA," is unnecessarily hurting McGee's reputation.
When Shaq and JaVale McGee began chirping at each other on Twitter Thursday night, few could have predicted the situation would escalate to an NBA team reaching out to Turner Sports over one of its analysts being too harsh on a player. But alas, here we are.
For those who are not aware, McGee is a regular fixture on Shaqtin' a Fool, in which Shaq clowns players for gaffes on the court. One could even argue that McGee is the star of the show.
This week, the pair engaged in a heated back-and-forth on Twitter that eventually led to the following tweets being sent.
Following practice on Friday, Warriors star Kevin Durant came to his teammate's defense.
And of course, Shaq responded.
Does Shaq cross the line occasionally? Absolutely, and there is no doubt that McGee at times has found himself on the receiving end of overly harsh criticism from the NBA legend. But Shaq's bluntness is also what makes him such an entertaining television personality.
As for the Warriors, their constant insistence on making petty spats personal continues to add to their villainous reputation.
Photo Credit Getty Images