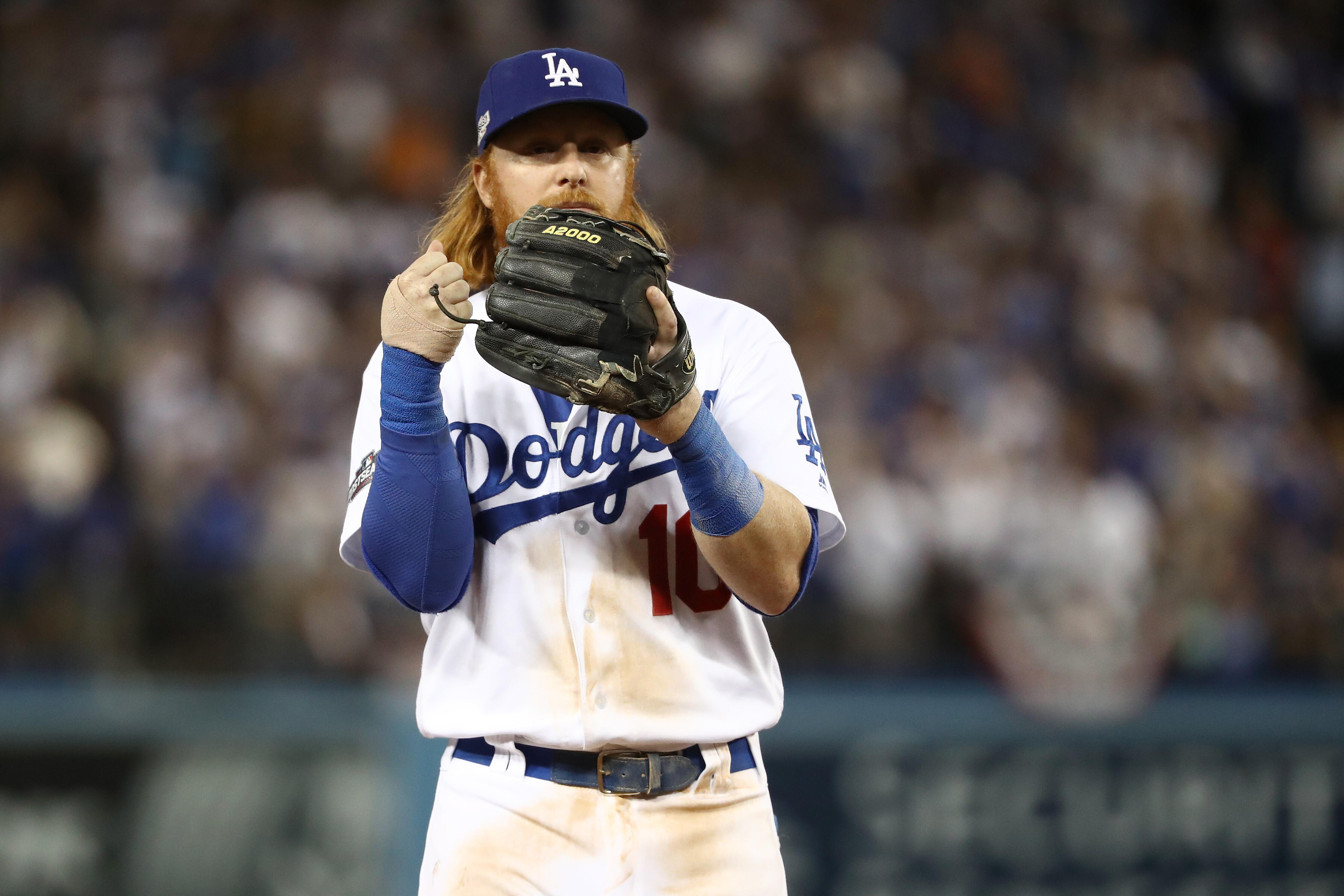 The Los Angeles Dodgers have a bevy of first base options at their disposal as the 2017 season approaches, with five-time All-Star Adrián González complimented by seasoned veterans Scott Van Slyke and Chase Utley.
There are also a handful of options that will likely begin the year in the minors, including top prospect Cody Bellinger. For a club poised to contend in October, however, there is no such thing as too much depth.
In the Dodgers' case, this depth could come from star third baseman Justin Turner, who has played 39 games at first base throughout his career.
"We prefer him at third base, but JT's a baseball player," Dodgers manager Dave Roberts said. "Last year, we had a conversation and he was open to anything. As of today we haven't talked about it. As we move forward we'll see how things play out, but with JT, I think that's always an option if need be."
When asked about Yasmani Grandal, Roberts mentioned that he does not see the 28-year-old catcher taking the field at first base. Franklin Gutiérrez is another player whose name was brought up, although Roberts is unsure about the outfielder's familiarity with the infield.
The idea of plugging in players at first base derives from a potential weakness against left-handed pitching, as well as the need to rest González — who turns 35 this season and his currently recovering from what he refers to as a "tennis elbow".
"I think with Adrián's career, and throughout many left-handers careers, the production falls off a little bit left-on-left," Roberts said. "You might as well get a guy in there whose production against left-handed pitching kind of lines up."
In 168 at-bats against left-handed pitching in 2016, González posted a .244/.293/.310 slash line with just two home runs. Against righties, he hit .303/.372/.488 with 16 home runs in 400 at-bats.
Although Turner is undeniably stronger against right-handed pitching, his ability to line up across the diamond if necessary is a major asset.
The Dodgers' Spring Training schedule gets underway this Saturday against the White Sox. AM 570 LA Sports has the call, with coverage beginning at 11:30 a.m. PST.
Photo Credit Getty Images