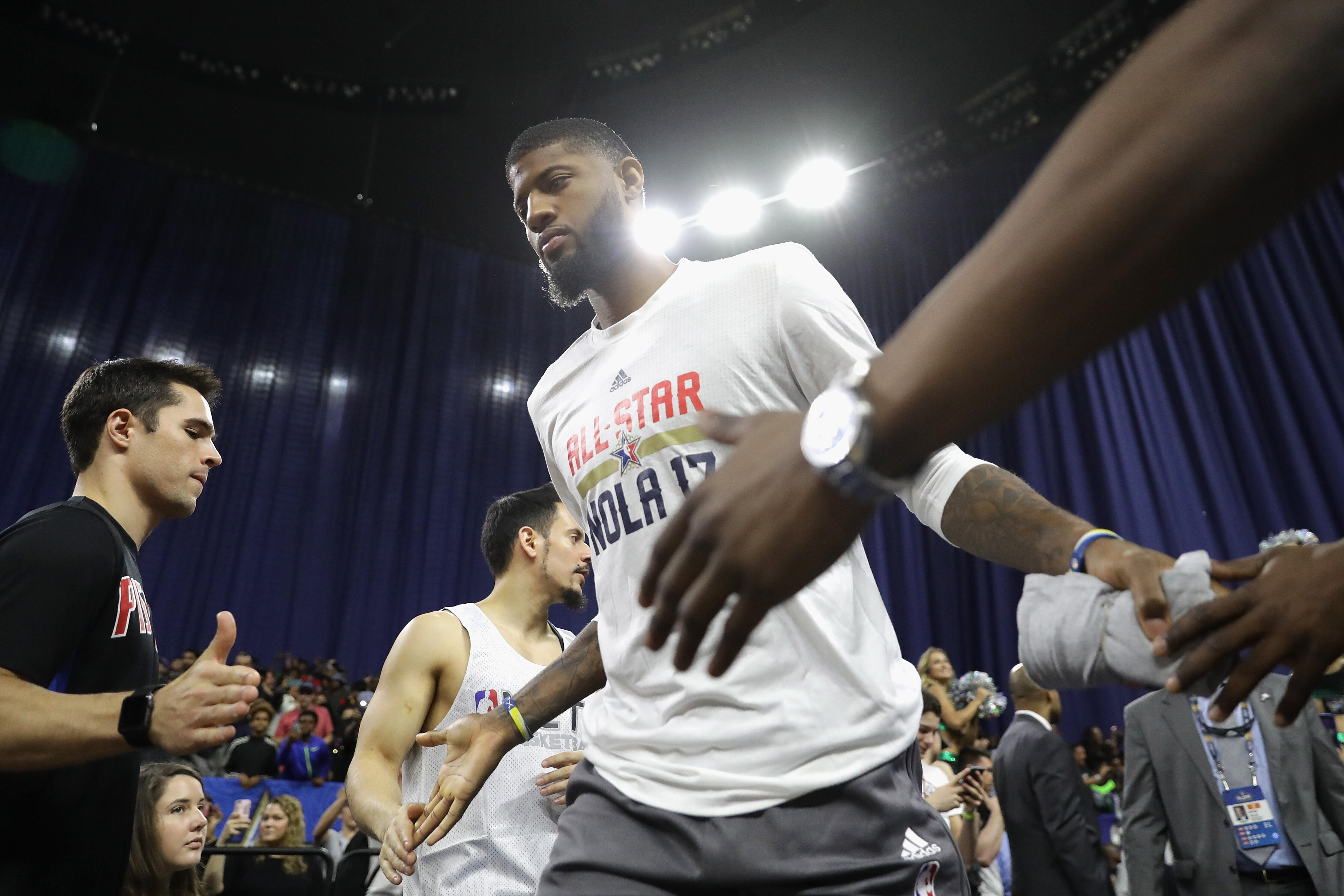 Paul George is a hot commodity at the NBA Trade Deadline. According to a recent report, though, there are only two teams the four-time All-Star is willing to commit to longterm: the Indiana Pacers and Los Angeles Lakers.
George has spent all seven seasons of his career with the Pacers, but it has also been reported that the Lakers appeal to him — minimizing the surprise of this recent revelation. George is a Southern California native, having grown up in Palmdale.
For the Lakers, it would seem more rational to wait to pursue George until he is a free agent in 2018. NBA Insider Adrian Wojnarowski told Petros and Money trading for George at the deadline 'doesn't make any sense' because the deal would gut the team of its assets.
Photo Credit Getty Images