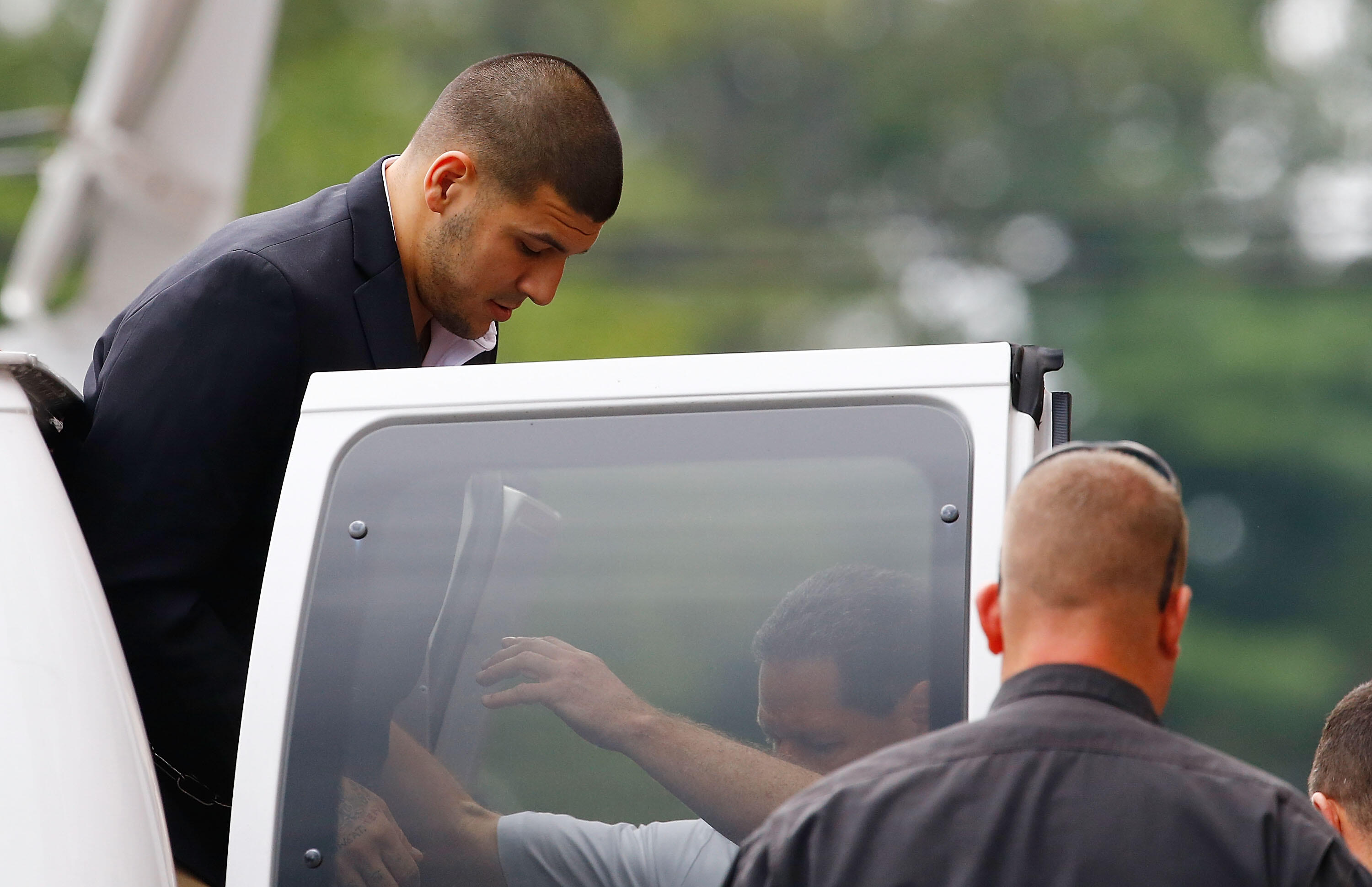 Pro Bowl Miami Dolphins center Mike Pouncey has found his name in the headlines for undesirable reasons this week, with prosecutors claiming that phone conversations between him and imprisoned former teammate Aaron Hernandez could help prove a pair of 2012 murders.
Hernandez, who is currently serving a life sentence without the possibility of parole for the 2013 murder of Odin Loyld, is accused of gunning down Daniel Jorge Correia de Abreu and Safiro Furtado following an incident at a nightclub.
Prosecutors are hoping 2015 prison conversations between Hernandez and Pouncey could help prove their case against the NFL-star-turned-convict.
Excerpts from the phone calls in question are transcribed below, via TMZ Sports.
The first phone call occurred on April 3, 2015, before Hernandez had been convicted of Loyd's murder.
"During this call, the defendant talks about how he has changed and now he would not want to even go in a club if there were 'black people there' because if they (referring to he and the Pounceys) go in 'imagine if I go in the club with y'all n— and n— try you, you already know what time it is, feel me?'"
"This statement is relevant as an example of the defendant's use of the word 'try,' referring to being disrespected. Bradley will testify (and likely be subject to vigorous cross-examination) that the defendant repeatedly told him that he felt that people -- and, ultimately the homicide victims in this case -- were 'trying' him."
The second phone call took place later that month, following Hernandez's conviction.
"During this call, [Hernandez] stated words to the effect of, 'I'm going to get another tattoo that looks like a stop sign that will say, 'Beware, no hesitation.' [Hernandez] said, 'You feel me? Like try me and there's no hesitation.'"
"Again, as set forth above, this statement is relevant to the defendant's use of the word 'try' and ongoing perception that others were 'trying him' -- and suggest how the defendant responds when tried."
Hernandez and Pouncey were longtime friends that played together at the University of Florida.
Photo Credit Getty Images