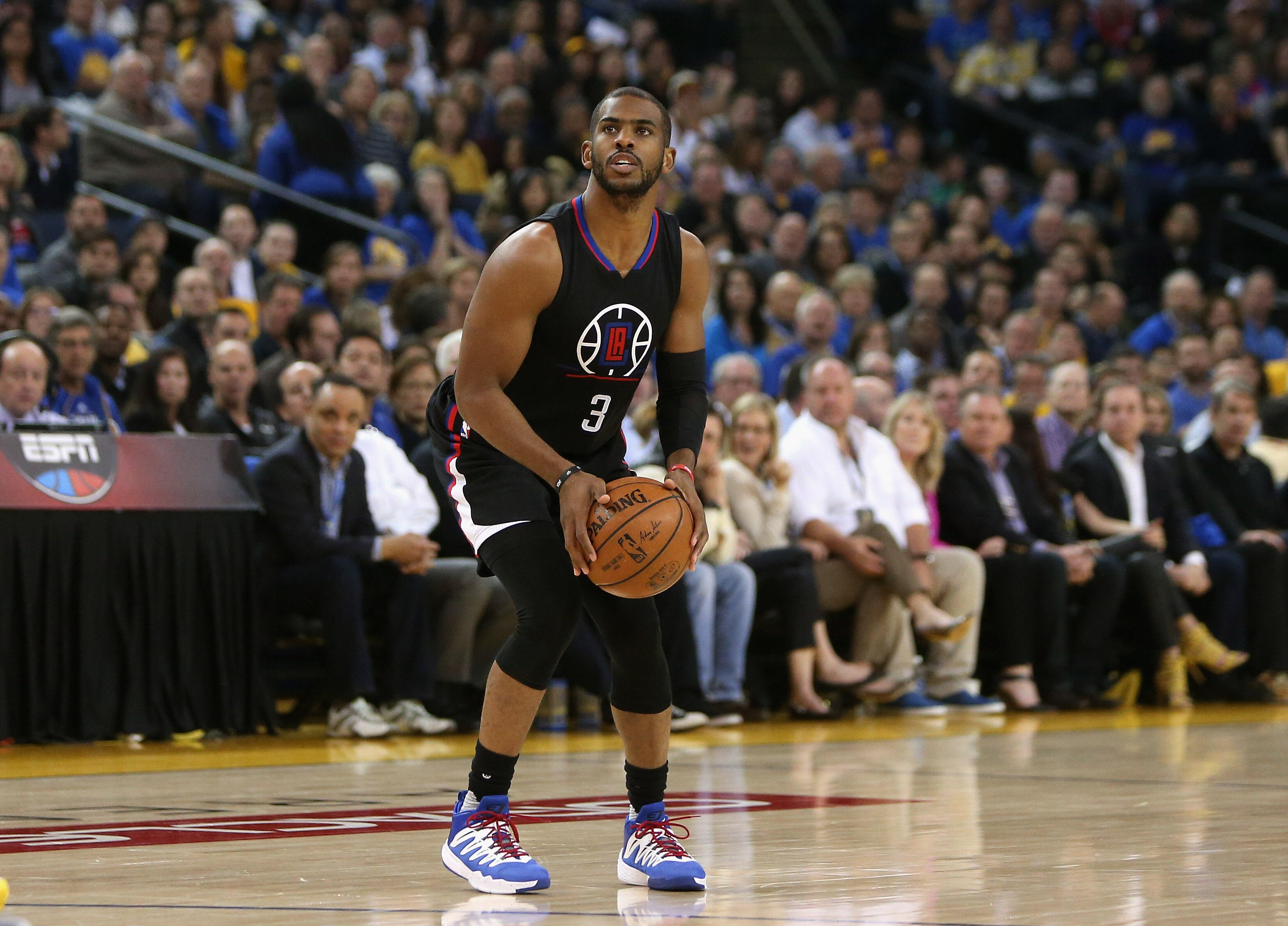 Los Angeles Clippers point guard Chris Paul is medically cleared from his injury and could make his return the hardwood on Thursday against the Golden State Warriors. In more positive news for the Clippers faithful, Paul has also reportedly reached a verbal agreement to extend his stay in Los Angeles with a contract extension worth upwards of $200 million.
While Paul's status as one of the most talented point guards in NBA history makes the decision to lock him up seemingly a no-brainer, there are reservations to consider. Allocating that kind money to a single player — regardless of the individual — is always a risky proposition. This sentiment becomes even more true when considering the player in question has a history of injuries and will turn 32 years old this summer.
Fred Roggin and Rodney Peete debated this topic on Wednesday, offering opinions on both sides of the spectrum.
"There was all this talk about Steph Curry and his ankle, and would he ever be healthy. He got past that," Peete said. "When you have a leader and a quarterback like Chris Paul, on a team like the Clippers, you keep that guy. He himself is the nucleus that you can build around."
While not necessarily opposed to keeping Paul long-term, Roggin questions the return on investment the Clippers would receive on the latter half of this deal. Also, if the Clippers retain Paul there is a legitimate concern surrounding this group's ability to contend for a championship as is.
In five consecutive trips to the playoffs, the Clippers have not advanced past the second round once.
"They're not going to win the NBA title with that same group of guys," Roggin said. "It's not going to happen."
Listen to the full discussion below.
Photo Credit Getty Images