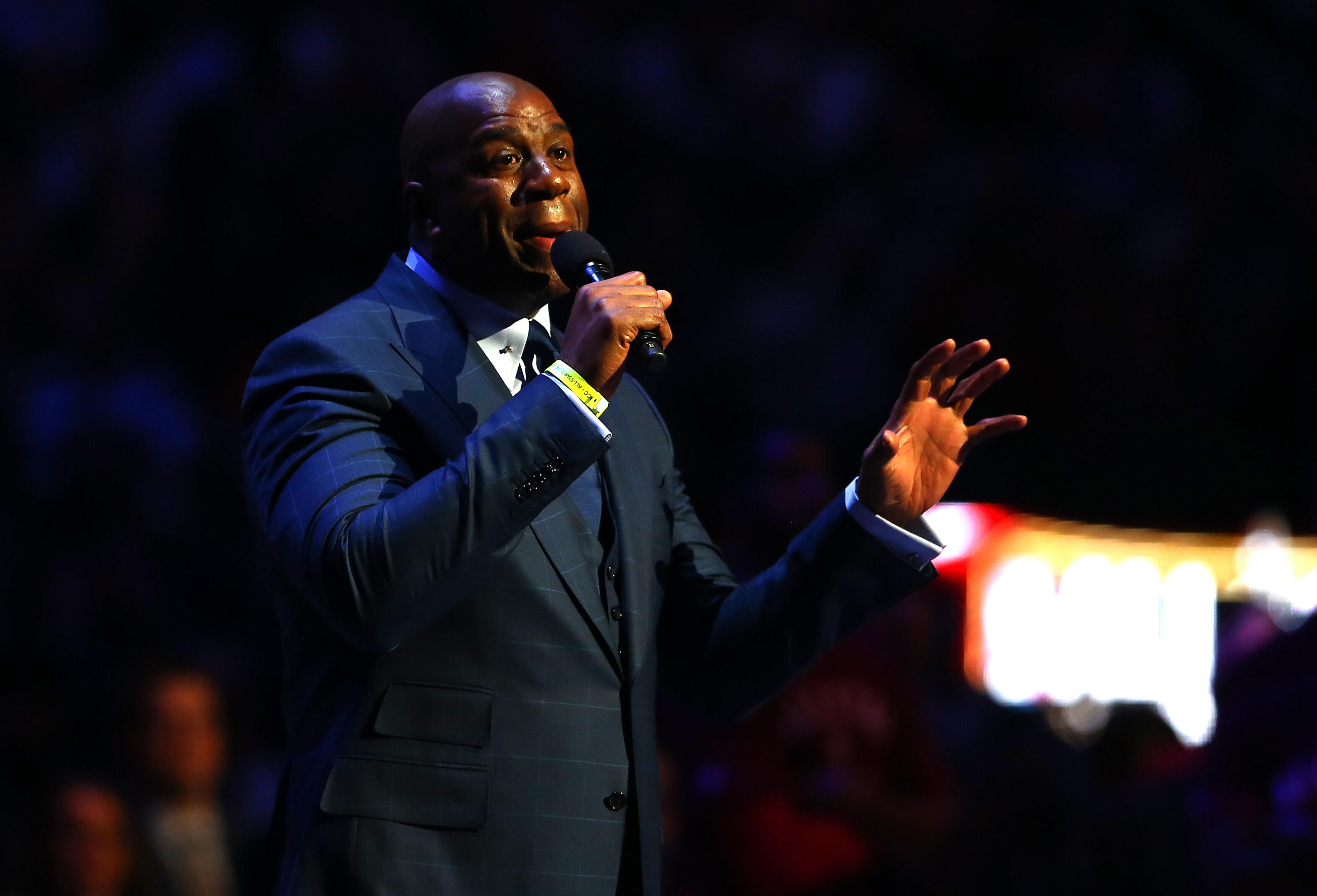 Magic Johnson's arrival as an advisor to team ownership earlier this month spurred conversations that the Lakers legend was angling for a prominent role within the organization. On Tuesday, these rumblings were confirmed.
The Lakers have named Johnson as Lakers President of Basketball Operations. They also have relieved Mitch Kupchak of his duties as General Manager, and it has been announced that Jim Buss will no longer hold his role as Executive Vice President of Basketball Operations.
Johnson released the following statement, per the team website:
"It's a dream come true to return to the Lakers as President of Basketball Operations working closely with Jeanie Buss and the Buss family. Since 1979, I've been a part of the Laker Nation and I'm passionate about this organization. I will do everything I can to build a winning culture on and off the court. We have a great coach in Luke Walton and good young players. We will work tirelessly to return our Los Angeles Lakers to NBA champions."
Tune in at noon for the latest on this saga.
Photo Credit Getty Images