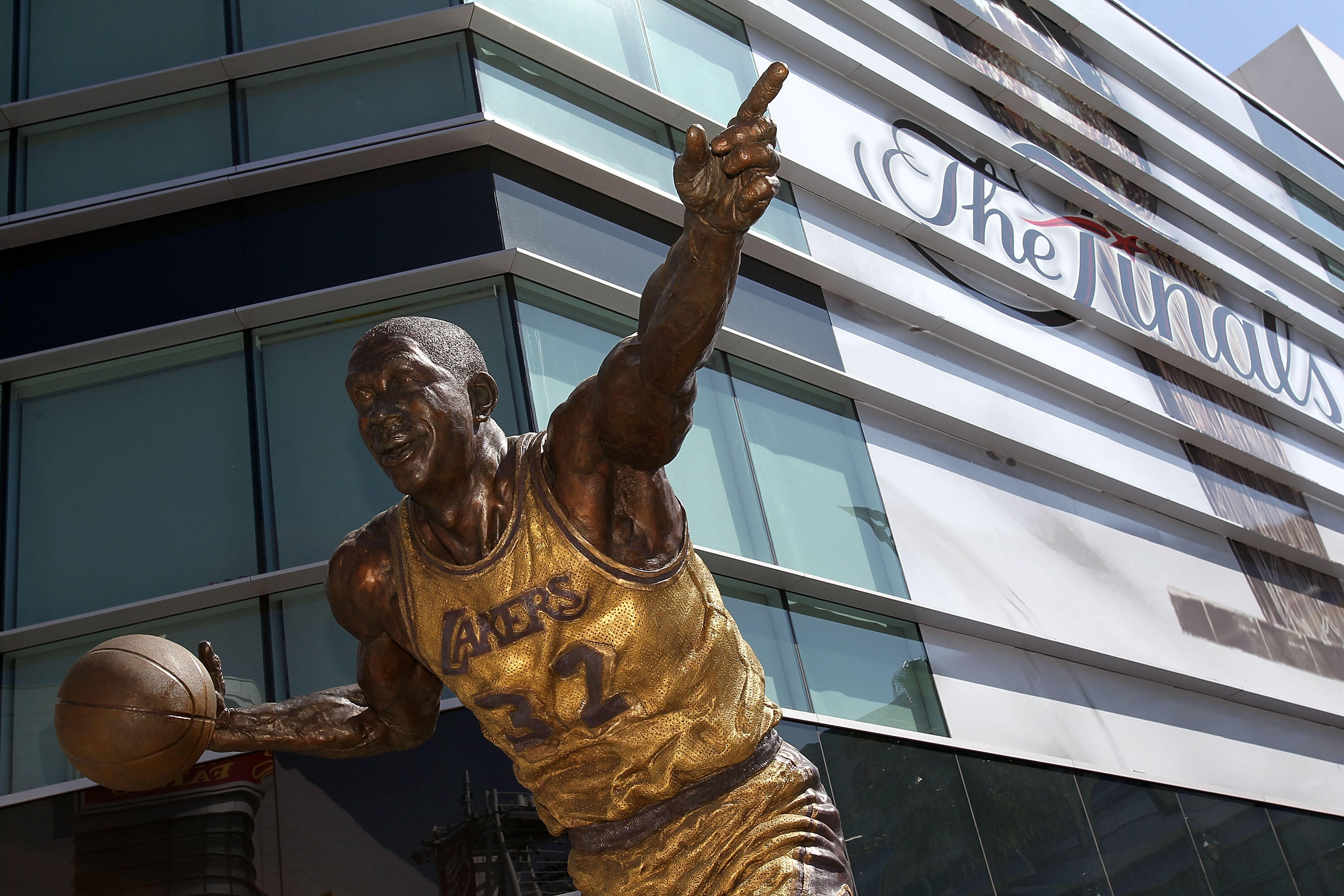 "I think they're happy, but I think the smart fans are also a little skeptical."
Los Angeles Times columnist Bill Plaschke joined Petros and Money on Tuesday to discuss the recent Lakers front office moves, and what impact Magic Johnson's new role as President of Basketball Operations will have on his legacy.
"He's putting his legacy on the line here," Plascke said. "I told him that, and he agreed. He said, 'I'm all in. I'm going for it.' This is not some late night talk show, or when he was coach of the Lakers and he retired at the end of the year, or how he owns the Dodgers but doesn't have an office there. This is not like that."
Listen to the full interview below.
Photo Credit Getty Images