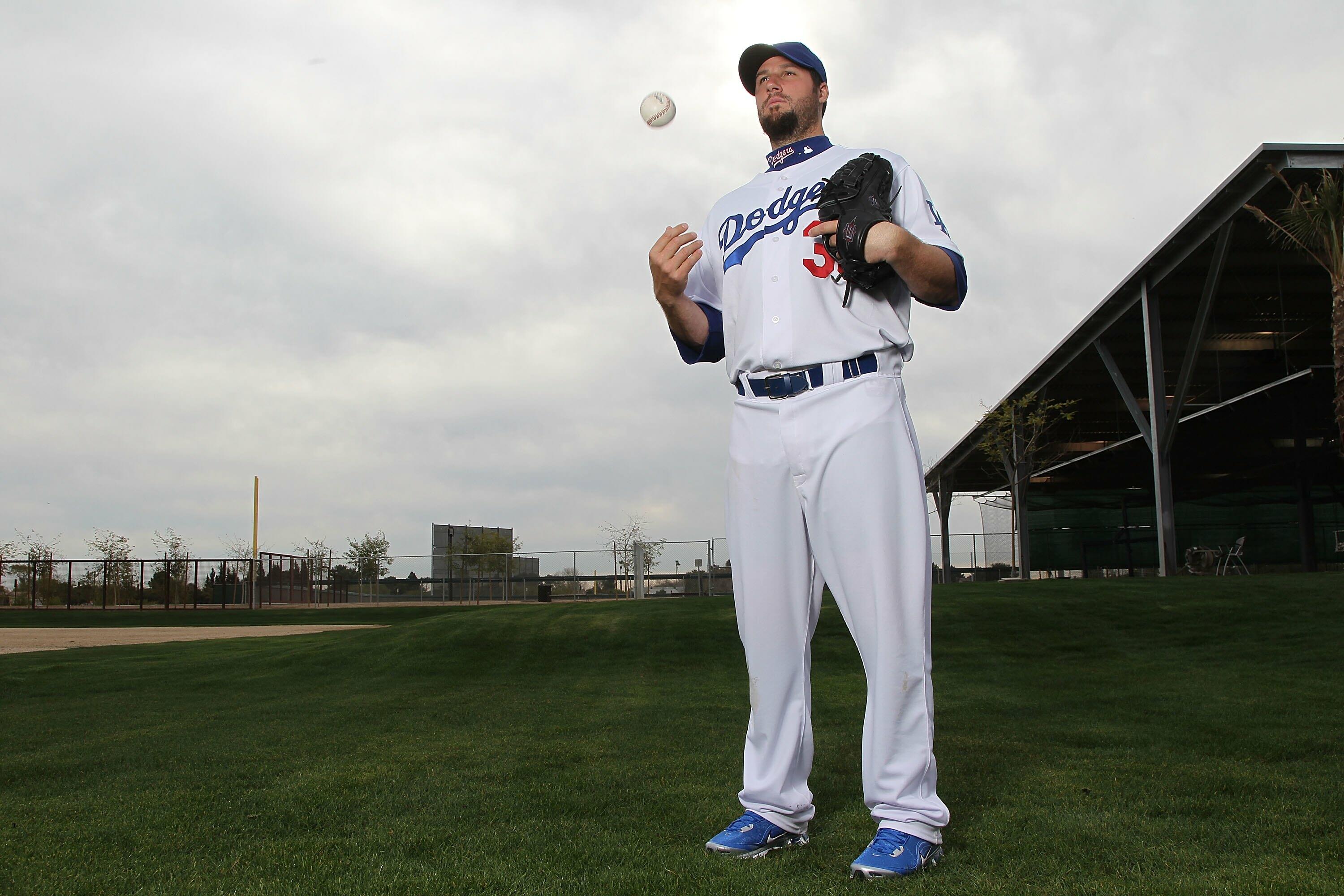 Former Los Angeles Dodgers Cy Young Award winner Eric Gagne is reportedly pondering an MLB comeback.
Gagne has not pitched in an MLB game since 2008 with the Milwaukee Brewers, but will return to the mound for Team Canada in next month's World Baseball Classic. He is currently serving as a guest pitching instructor for the Dodgers.
The 2003 Cy Young Award winner broke into the majors with the Dodgers in 1999 as a starting pitcher. He made a fateful move to the bullpen for the 2002 season, and the end result was his emergence as one of the premier relief pitchers in baseball. Gagne converted 84 consecutive save opportunities from 2002 to 2004, surpassing Tom Gordon's MLB record by 30 saves. He also tied John Smoltz's National League record with 55 saves in 2003.
Gagne was passed by closer Kenley Jansen as the Dodgers' all-time leader in saves last season.
Photo Credit Getty Images