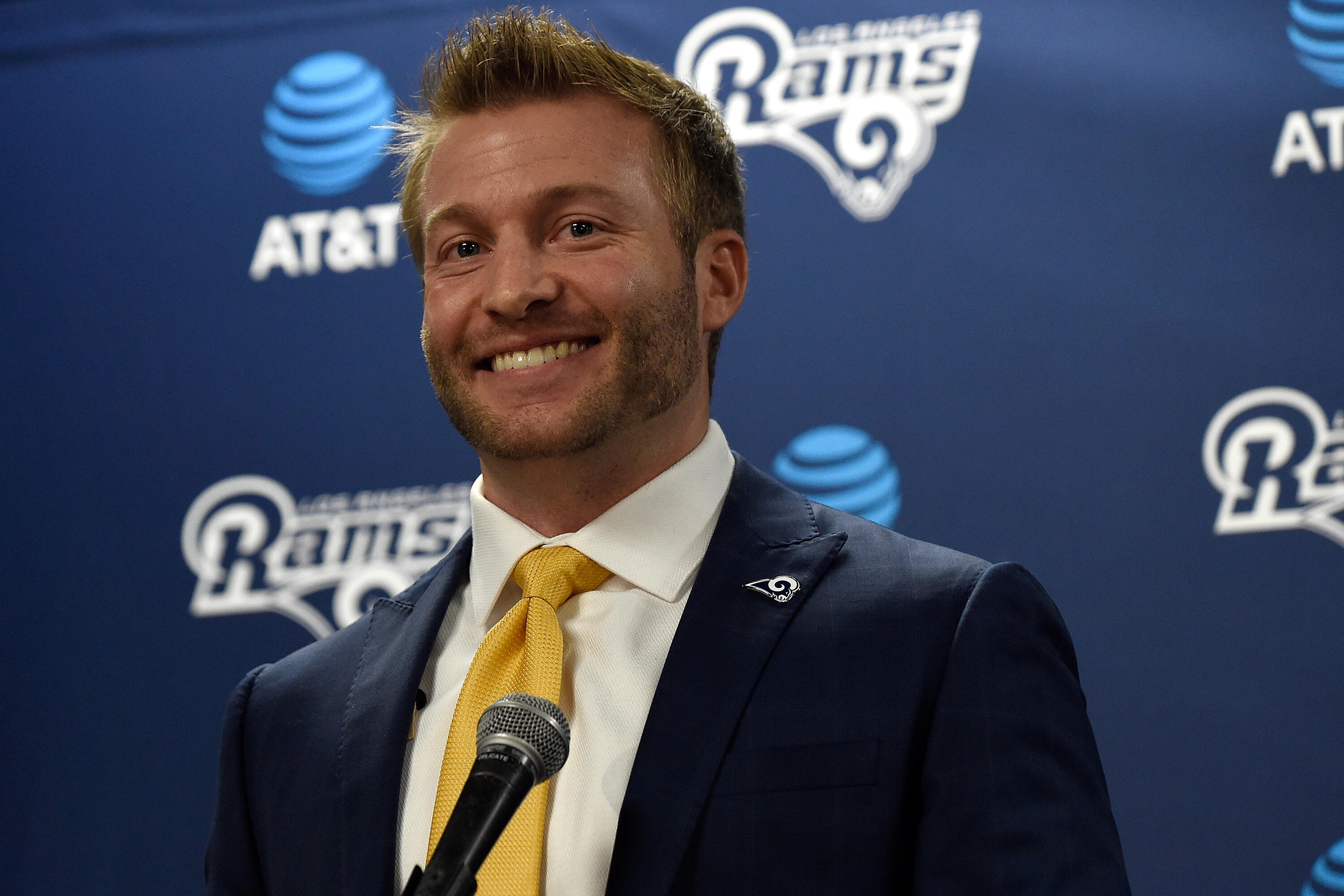 Rams Insider Vinny Bonsignore joined Freg Roggin on L.A. Today this week, and during the show, the conversation turned to the team's new coaching staff.
Bonsignore notices a considerable change within the Rams organization already.
"I'm impressed," he said. "I'm not going to say they're going to turn this thing around and be in the Super Bowl in the next few years, but I can say this: it's a polar difference between this staff and last year's staff."
Passion, imagination and enthusiasm are three things that stand out about the Rams' new regime, as well as an emphasis placed on teaching — something that could prove beneficial for 2016 No. 1 overall pick Jared Goff.
"I've heard [McVay] talk about teaching way more than I ever heard Jeff Fisher talk about teaching."
Bonsignore also discussed the Rams' need to build a competitive offense around Goff in order for the young quarterback to be successful. He provides the example of Dallas Cowboys quarterback Dak Prescott, who although talented, is largely able to thrive because of a stacked supporting cast.
Listen below.
Photo Credit Getty Images