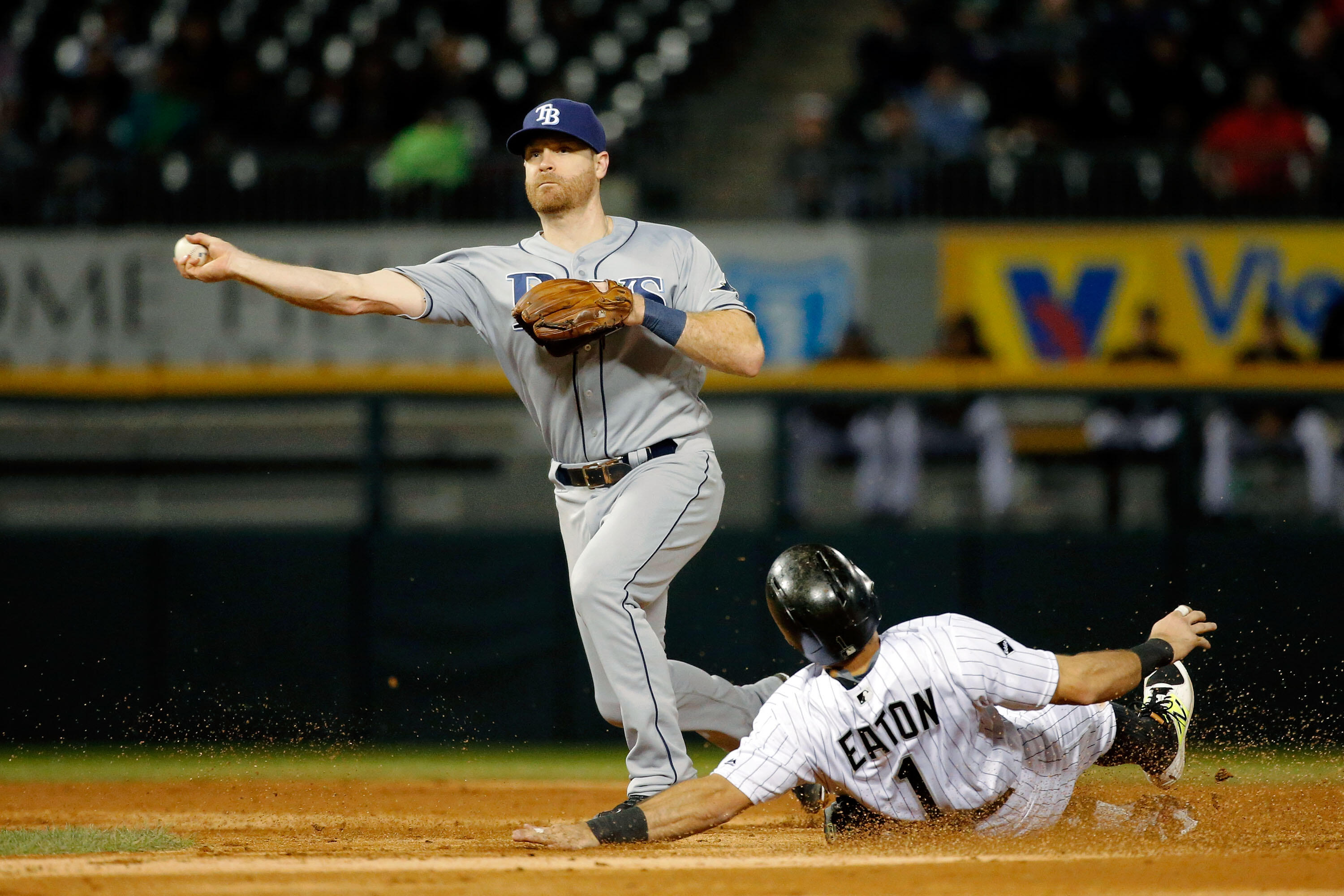 As pitchers and catchers reported to Camelback Ranch on Wednesday, Los Angeles Dodgers manager Dave Roberts fielded questions on his new second baseman: Logan Forsythe.
Forsythe, who was acquired from the Tampa Bay Rays last month in exchange for right-hander Jose De Leon, is expected to bring added versatility to the Dodgers infield.
Of 491 starts in six MLB seasons, 418 have come at second base according to Baseball Reference. Forsythe also has above average defensive ability at third, and has experience at first, shortstop and in the outfield. It was a given that Forsythe would lend his defensive talents at the hot corner to provide backup relief to starting third baseman Justin Turner, but he could also see action at a much less familiar spot.
"I'd like to get more eyes on him. I know he can play third base, and he's a plus defender at third. We know he's at second base," Roberts said, per True Blue LA. "To play short in a pinch makes sense. I've seen it."
Roberts also clarified previous comments that insinuated Forsythe would be the team's leadoff hitter.
"He's a top of the order guy, and I say top of the order, it's more one-two-three," Roberts said. "It doesn't necessarily mean the leadoff guy."
The Dodgers kick off their Spring Training schedule on Feb. 25 against the Chicago White Sox.
Photo Credit Getty Images