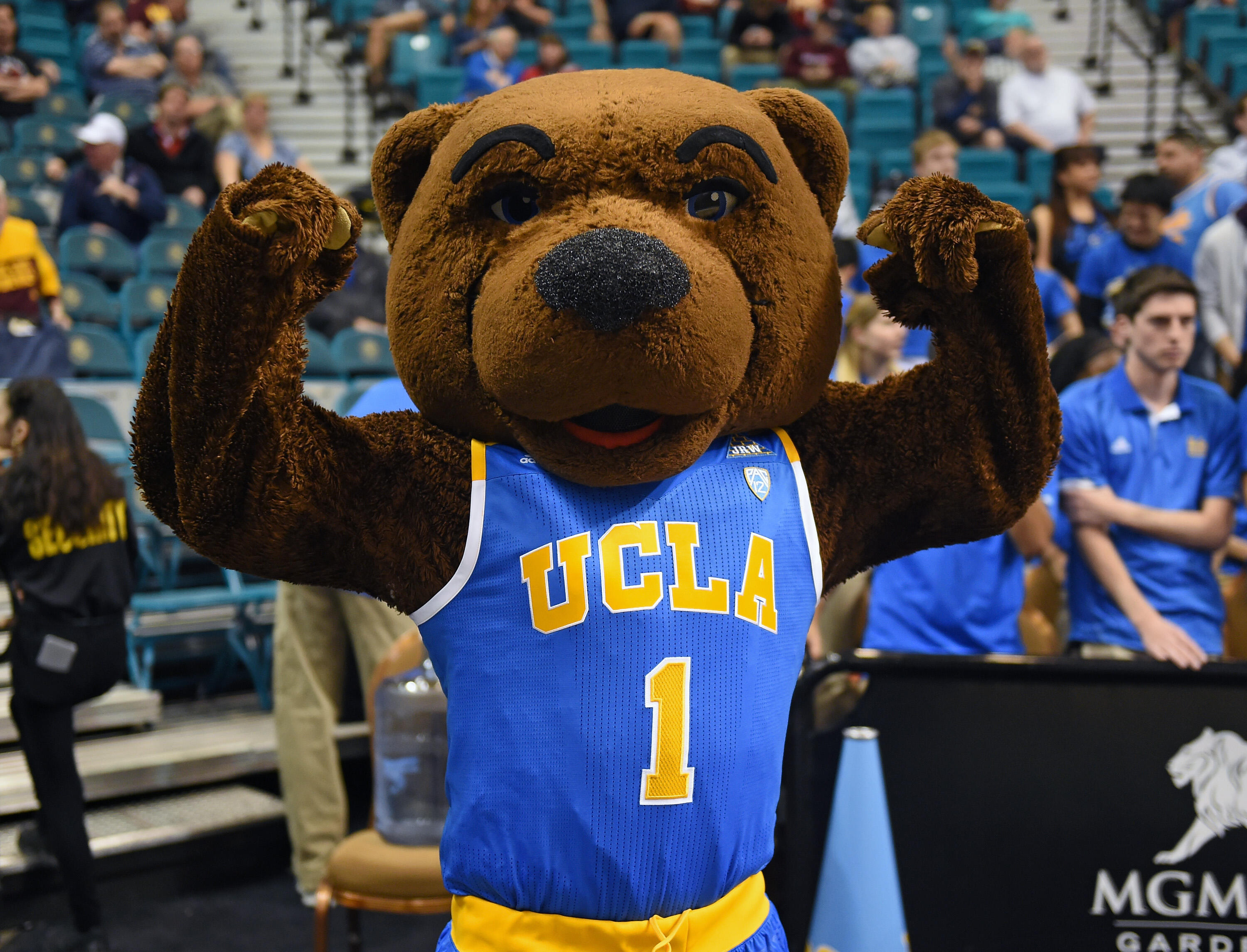 The Pac-12 reportedly took exception with UCLA mascot Joe Bruin's recent actions to moon an opposing player, which is frankly ridiculous as Petros and Money did not hesitate to point out.
The incident in question can be viewed below.
Most would chalk this up to "no harm, no foul", but not the Pac-12. The league apparently went so far as to reach out to the school over the matter.
The merit of this concern is questionable at best.
What about The Oregon Duck, who never wears pants? Or Oski the Bear, who as Petros eloquently puts it, 'is literally dressed like a schoolgirl having sex for the first time'?
Petros and Money discuss all of this and more below.
Photo Credit Getty Images