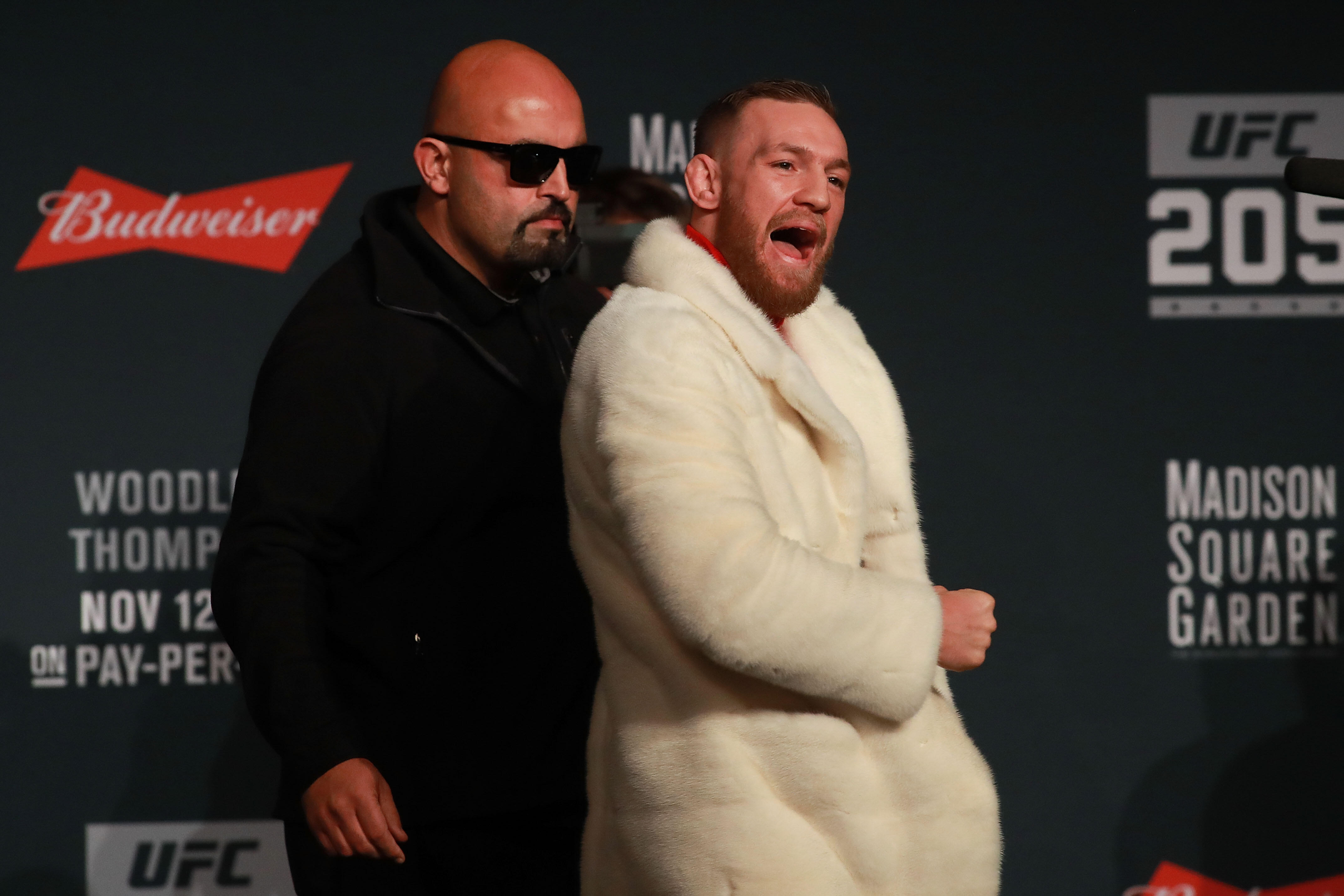 The long-rumored bout between UFC star Connor McGregor and retired boxing great Floyd Mayweather may never culminate, but regardless, the fighters are not easing up on their verbal jabs.
Rumors surfaced this week claiming that a deal for a fight was inching toward completion, which Mayweather quickly dispelled.
Naturally, McGregor's first instinct was to fire a shot at his hypothetical opponent. Mayweather responded by hinting that the UFC was to blame.
As much as these two love the spotlight — and money — expect them to continue to milk this potential fight for all it is worth.
Photo Credit Getty Images