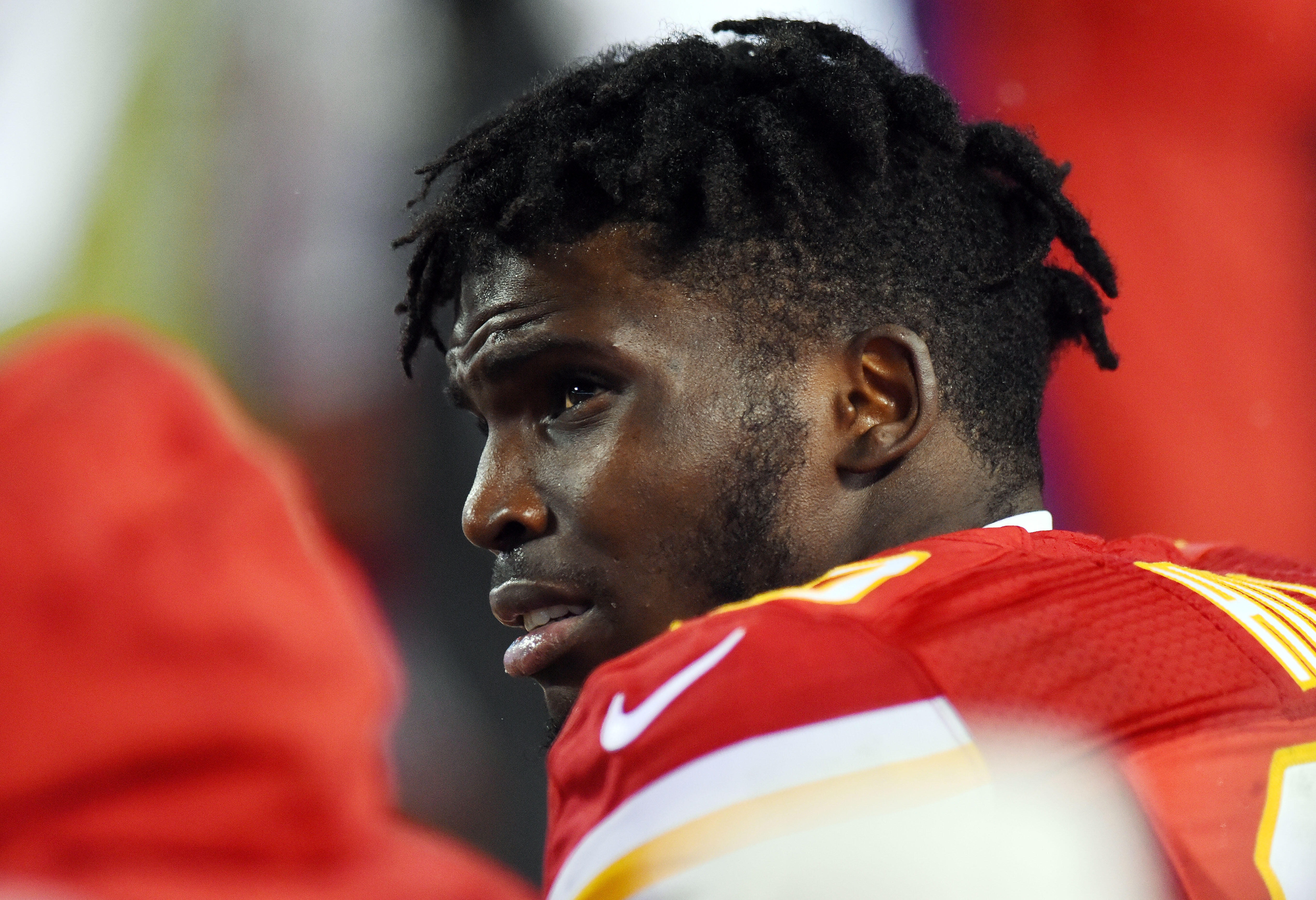 In a recent column for SI's MMQB, Albert Breer dove into the draft prospects of troubled Oklahoma running back Joe Mixon.
Mixon's NFL future is bleak at the moment due to the release of a disturbing video showing him punching a woman at a bar, breaking bones in her face. As horrific as Mixon's actions are, however, one scout points to the Kansas City Chiefs drafting Tyreek Hill — a player with an arguably darker past — last year.
Per SI.com:
"It needs to be the right market, a team that can handle the onslaught, the right PR staff, because you'll have to weather the storm," said one area scout assigned to the Sooners. "But the guy the Chiefs drafted [Tyreek Hill], Joe Mixon isn't half the d-----bag that guy was. You'd have to search to find people that don't like him. Maybe the parking-lot attendant. Everyone there loves him. And I believe them."
Hill, who the Chiefs drafted in the fifth round in 2016, was dismissed from Oklahoma State in 2014 after being arrested and accused of choking and hitting his girlfriend, who was pregnant at the time. He would eventually pleaded guilty to domestic assault and battery by strangulation.
Mixon's situation presents a unique predicament for NFL teams. Without baggage, he is possibly the top running back talent in this year's draft. Due to off-the-field issues, though, he will be undraftable to some organizations.
Photo Credit Getty Images