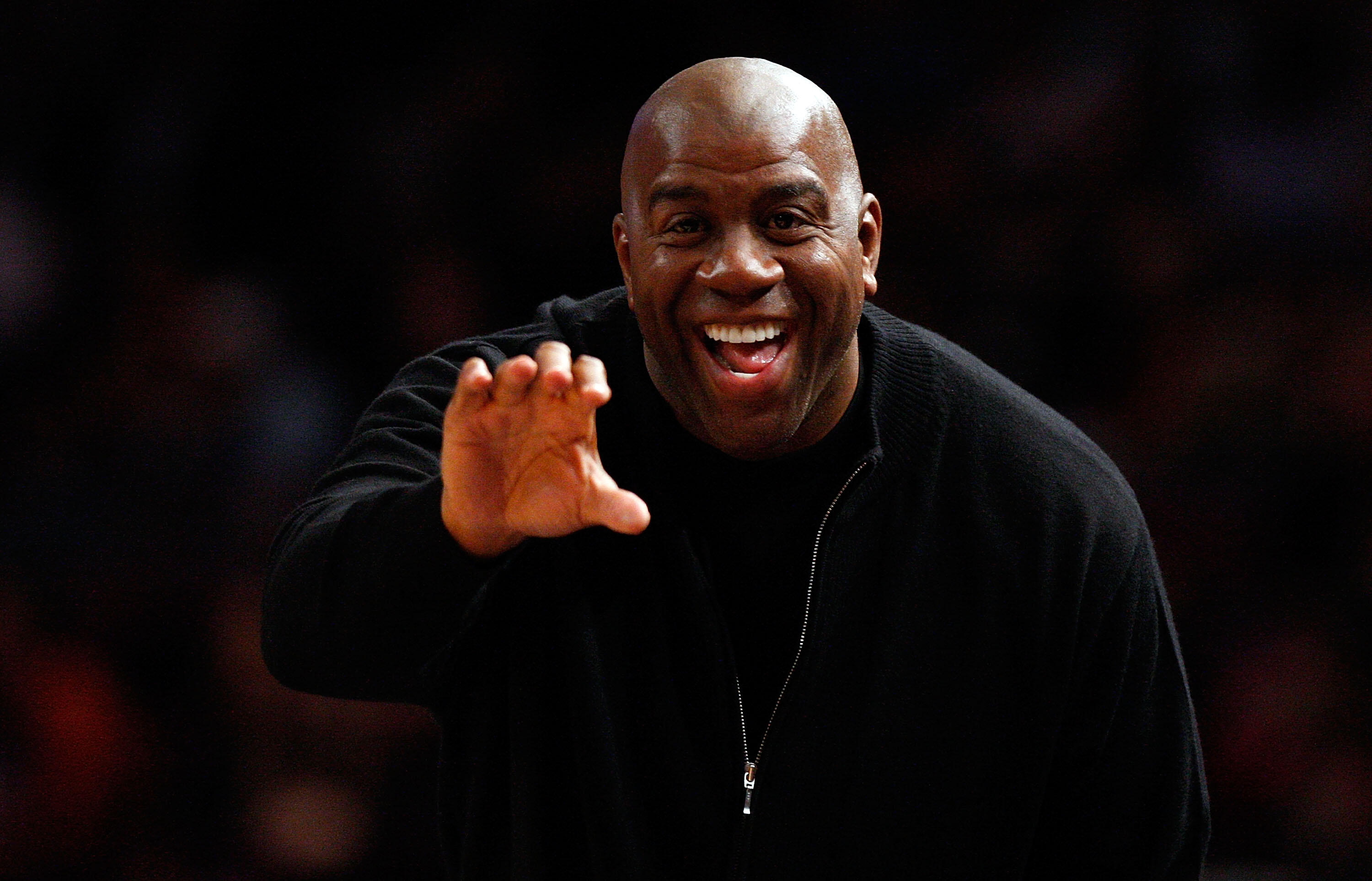 The Lakers recently hired Magic Johnson to serve as a basketball and business adviser to Jeanie Buss, the team's owner and president. As it turns out, the Lakers weren't the only team that considered hiring the Hall of Famer.
During an interview Monday with CBS This Morning, Johnson revealed he was contacted by four other teams interested in having him as an advisor to their organizations. He didn't name all of the teams, but specifically mentioned that Steve Mills, the executive vice president and general manager of the New York Knicks, reached out to him.
"I've had four offers to run teams, to be owners of teams," Johnson said. "Matter of fact, Steve Mills, I had the opportunity to run the Knicks. But I turned everybody down."
Johnson ultimately chose the Lakers — the organization he played for his entire career — and will have a strong team running his businesses while he gives basketball management a shot.
Watch the full video here.
Photo Credit Getty Images