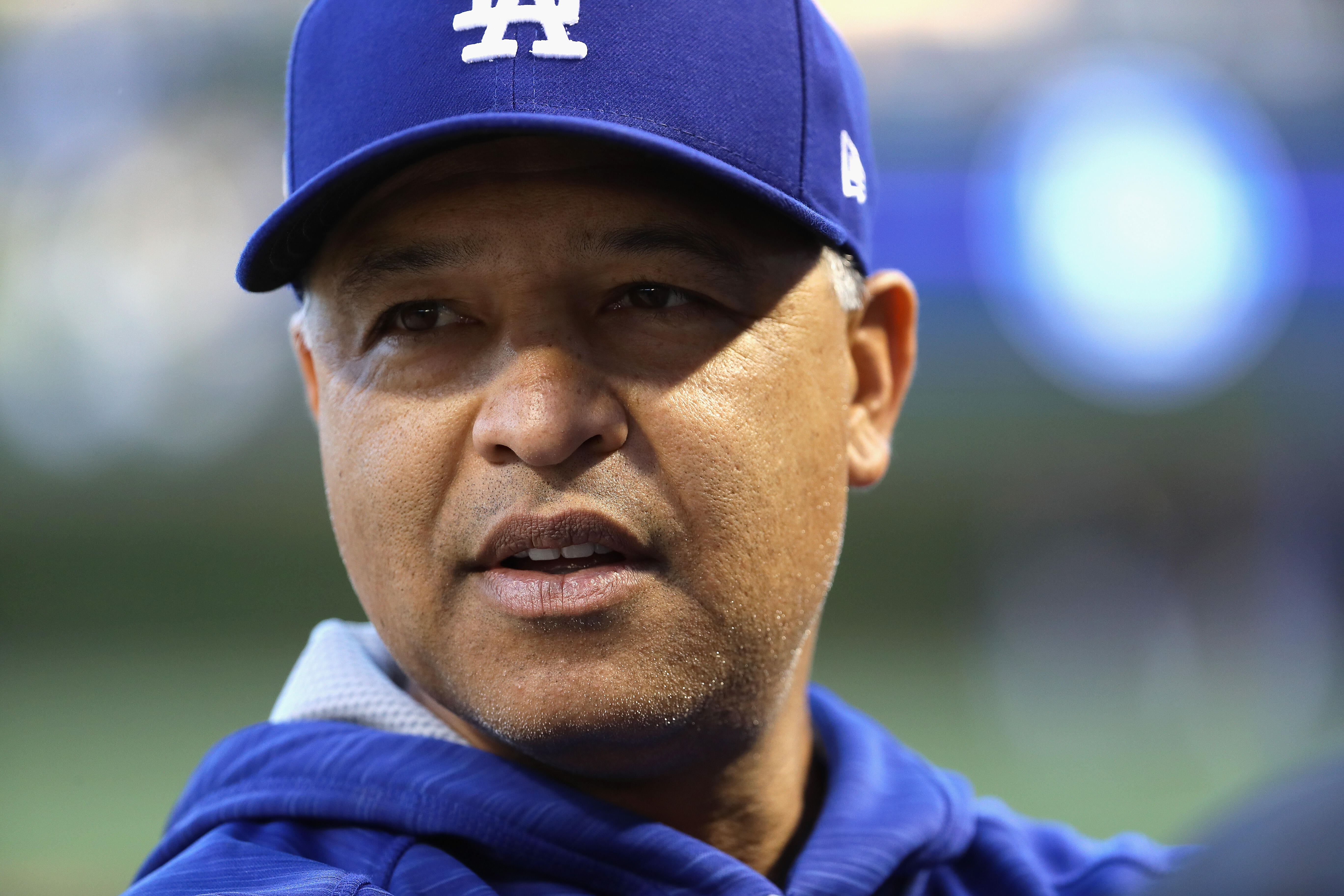 The Los Angeles Dodgers are widely viewed as the favorites to contend with the Chicago Cubs in the National League this year, and you can count Baseball Prospectus among the handful of outlets predicting a successful 2017 campaign for the team.
Baseball Prospectus updated its PECOTA projections this week, with the Dodgers slated to win an MLB-best 100 games.
The Cubs were projected to have the second-highest win total in the National League with a 92-70 record, while the Houston Astros were picked to finish with the best record in the American League at 94-68.
According to the projections, only one other National League West competitor, the San Fransisco Giants, is foreseen to finish 2017 above .500.
Check out the full projections here.
Photo Credit Getty Images