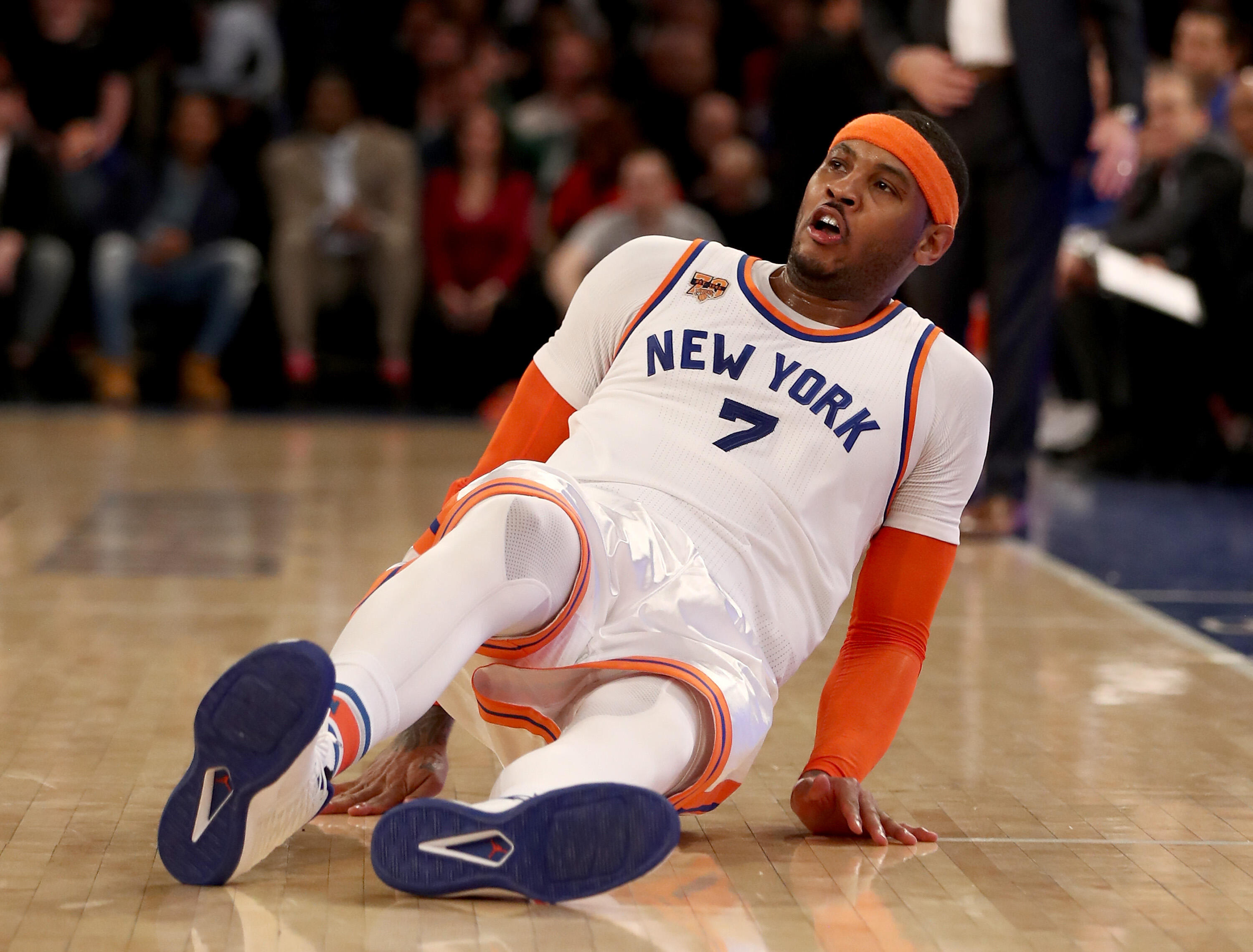 Cavs or Clippers? If you follow the NBA rumor mill, it may seem like embattled Knicks forward Carmelo Anthony is destined to land with one of these two teams by the trade deadline.
If you ask NBA Insider Adrian Wojnarowski, though, he views Anthony remaining in New York as the more likely option.
"[Carmelo] has a lot of pride," Wojnarowski said. "This idea that Phil is going to run him out of New York, that bothers him."
Wojnarowski notes that the Knicks could also have reservations about moving Anthony due to his diminishing trade value.
"Teams aren't falling over themselves to offer up a lot of assets for Carmelo Anthony."
Listen below.
Photo Credit Getty Images