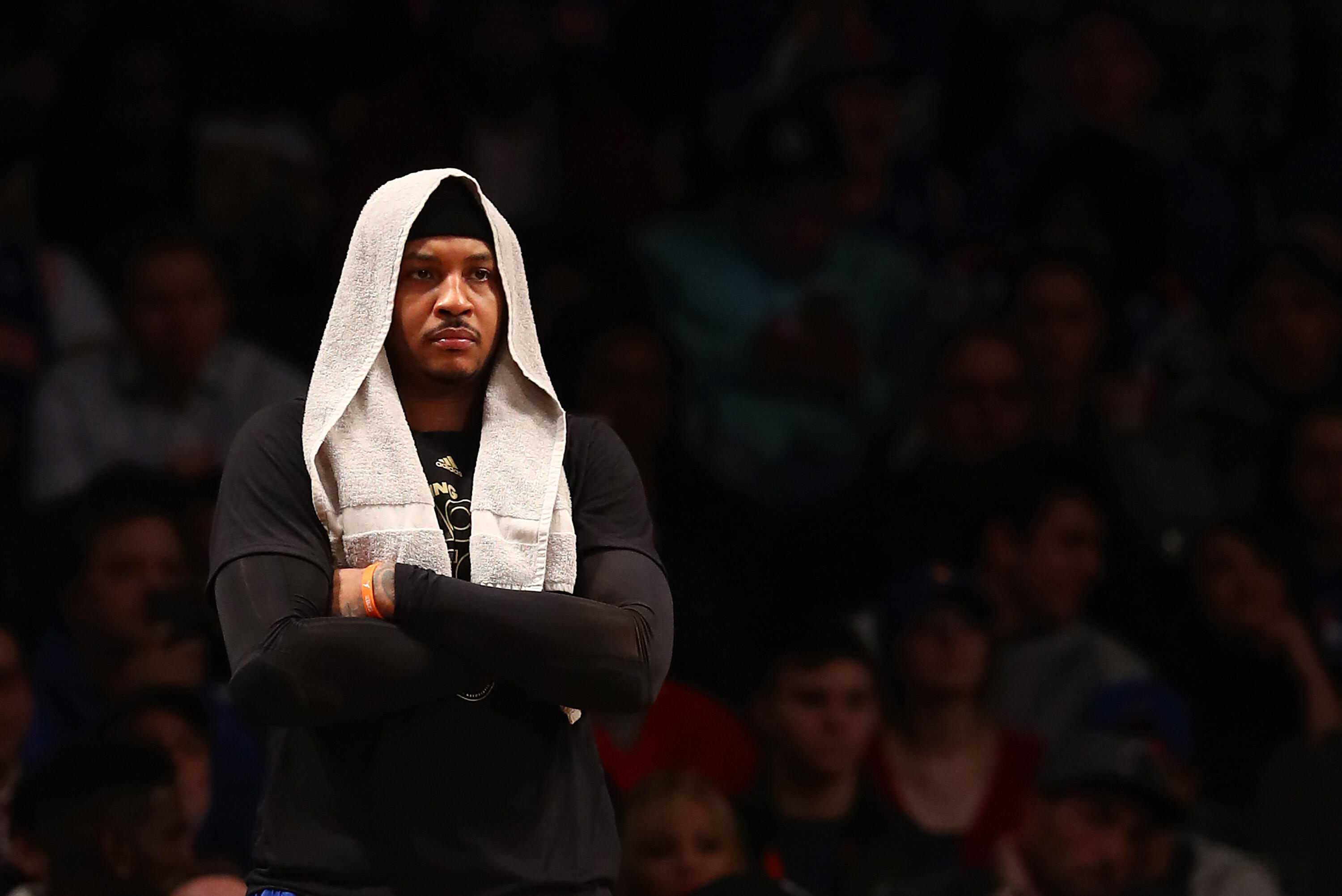 Cleveland Cavaliers star LeBron James is clamoring for a playmaker to ease his burden, and reportedly is willing to part with four-time All-Star Kevin Love if it means acquiring his good friend Carmelo Anthony.
If you ask Dan Patrick, completing such a trade would be incredibly short-sighted. Even if Cleveland could pull off the deal without moving Love, there is no guarantee that it would make them better.
The Cavaliers need a legitimate backup point guard to take pressure off Kyrie Irving, not a ball-stopping forward.
Photo Credit Getty Images