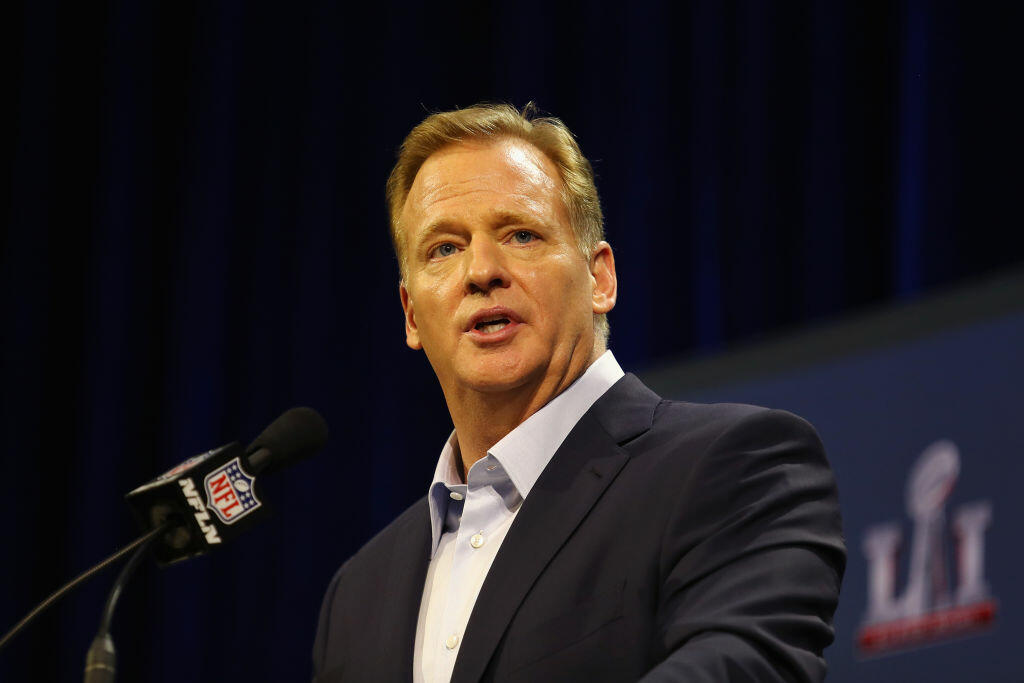 NFL commissioner Roger Goodell revealed on Wednesday during his Super Bowl week news conference that San Diego is not a viable option for the Raiders at the moment — but it could be.
With the Raiders' expected relocation to Las Vegas suddenly falling apart, officials from San Diego, including the mayor, have reportedly inquired about becoming the team's new home. This comes less than one month after the Chargers left the city for Los Angeles following years of failed efforts to get a new stadium built.
Unfortunately for NFL fans in America's Finest City, Goodell's words do not spur optimism that the Raiders will be heading to Southern California anytime soon.
"Everyone recognized a new stadium was needed," Goodell said regarding the Chargers' move to Los Angeles, shutting down the possibility that the Raiders could simply move into the aging Qualcomm Stadium.
Qualcomm Stadium has been in use since 1967, one year less than the Raiders' current home.
Goodell had the following to say on the Raiders' relocation to Las Vegas:
"We haven't made a determination about Las Vegas as an NFL market. That's part of the relocation process. The Raiders submitted an application. It's one that we're considering carefully, but there's a great deal of more work to be done. There are several elements with that — financing of a stadium is just one. Obviously the stadium project itself. The depth of the market. All of those are things that we've studied over the last several months, but that will increase in intensity over the next month or so as we move forward in that process."
NFL owners are set to vote on the Raiders relocation to Las Vegas next month.
Photo Credit Getty Images