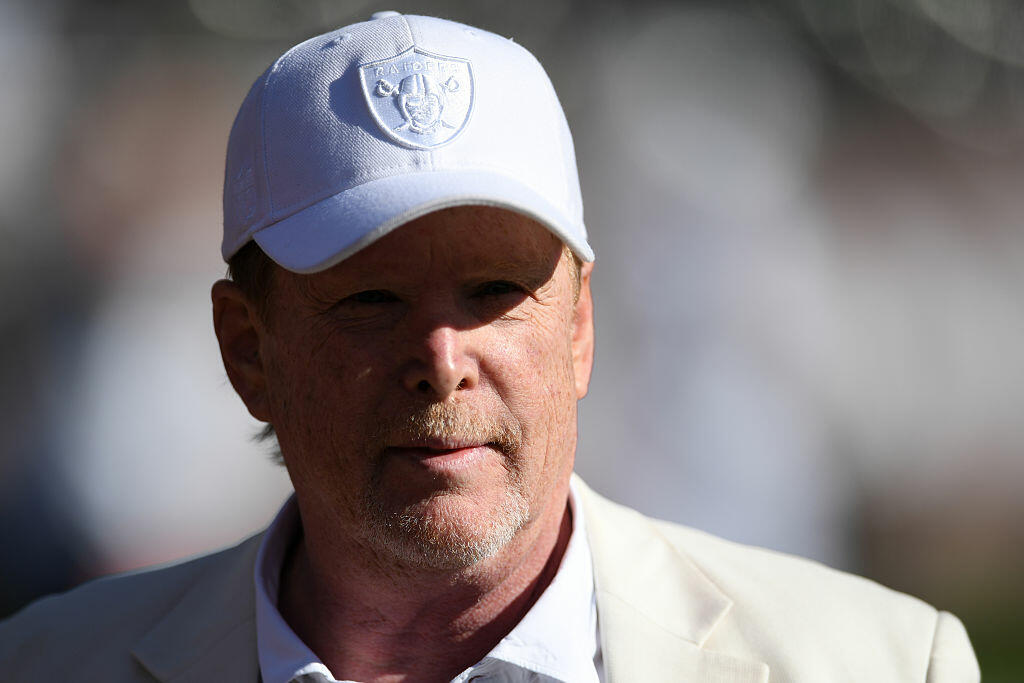 24 hours ago, the Raiders' relocation to Las Vegas seemed merely a matter of when, not if. Now, the move may not happen at all.
News broke on Monday that the main investor helping to facilitate a move, the family of casino mogul Sheldon Adelson, had backed out of the deal in furor after being left out of the team's proposed lease agreement last week. Goldman Sachs was initially expected to cover the additional cost, but a new report from ESPN suggests that the investment bank is mulling its involvement in bringing the NFL to Las Vegas.
This is the first sign of expected roadblocks to come with Adelson — a local power player that had been instrumental in the relocation efforts — no longer in the picture.
Chris Giunchigliani, a Clark County commissioner, paints an unpromising outlook in an interview with The Mercury News.
"If he doesn't think it will pencil out for him, it won't pencil out for Goldman Sachs or anybody else that thinks they want to step up to it," she told this news organization. "I hate to say it, some of my concerns are starting to bear out. I don't think Mr. Davis cared about either community, ours or Oakland. He's using us against each other."
Tune in to L.A. Today at noon for the latest on the Raiders relocation saga.
Photo Credit Getty Images