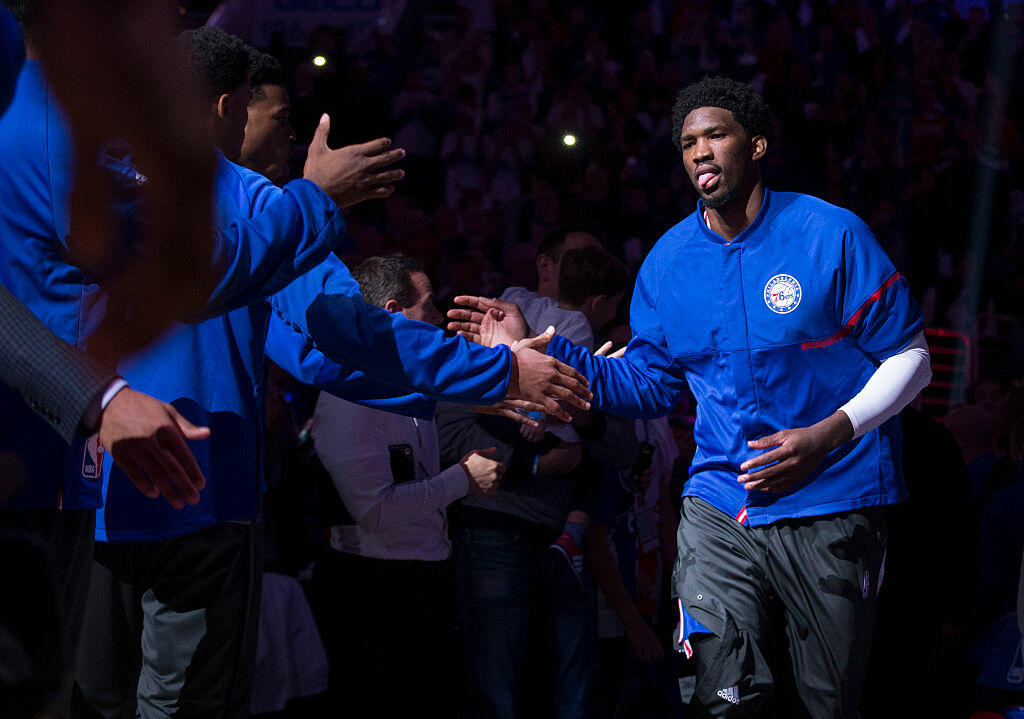 Not long ago, Joel Embiid was a 20-year-old draft prospect out of Kansas with an abundance of potential. A few injury-plagued years later, he's on the verge of NBA stardom.
One thing that has never wavered is Embiid's confidence, both on the court and social media.
In the past, the Cameroon native has publicly expressed his admiration to the likes of Rhianna, Kim Kardashian and Mia Khalifa. His latest antics, however, are a little more head-turning.
Embiid is apparently a fan of Instagram model Bianca Ghezzi, who you may know from her lavish getaway with troubled ex-NFL quarterback Johnny Manziel last year. Ghezzi hosted an Instagram live session over the weekend, and the 76ers big man decided to chime in.
As you can imagine, Embiid's commentary was, um, entertaining to say the least. He asks if she likes black guys and also seeks a way out of the infamous friend zone — both openly thirsty, but nothing noteworthy. He gets a little weird with his third comment, though, asking for a glimpse of Gheezzi's feet (she declined).
Another day, another Joel Embiid social media gem.
Photo Credit Getty Images