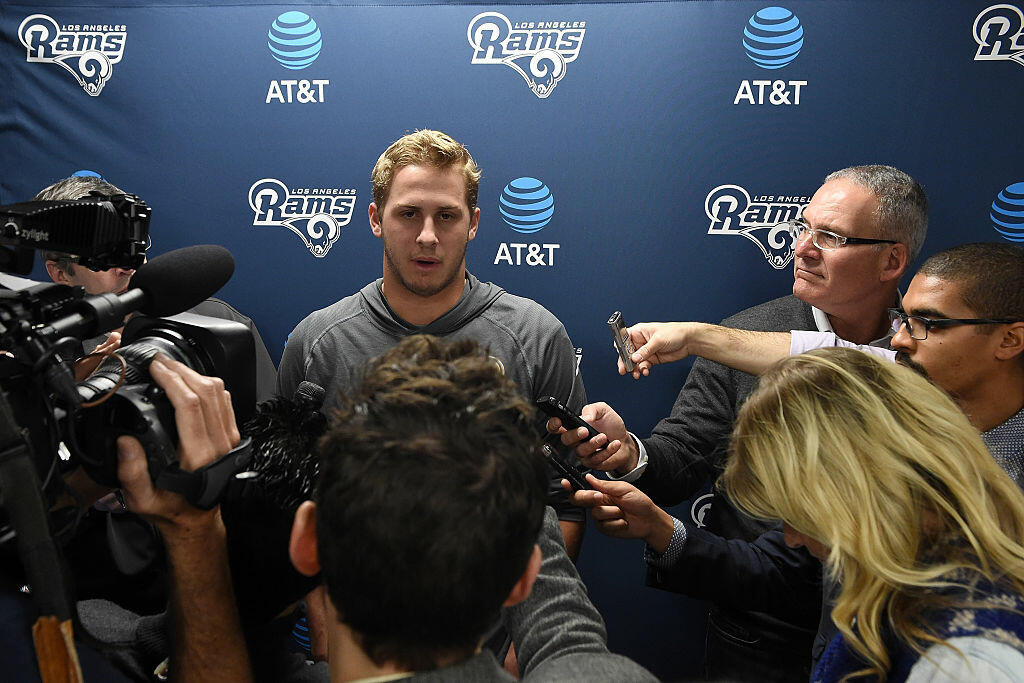 Los Angeles Rams quarterback and 2016 No. 1 overall draft pick Jared Goff experienced a turbulent rookie season to say the least.
Goff took over as the starting quarterback in late-October, and four weeks later, head coach Jeff Fisher was fired. With little offensive support at his disposal in 2016, the young quarterback went 0-7 as a starter.
As the Rams usher in a new era under head coach Sean McVay, Goff is looking forward to stability in the next chapter of his career.
Per SI.com:
"Stability's going to be huge," Goff said I think last year there was so much instability with all the moving around, going to London and Coach Fisher getting let go and our whole coaching staff getting let go throughout the year. And now we kinda understand where the facility is—everything in between. I think that's undervalued. Now there's a fresh energy and a fresh culture. We needed it."
Goff also discusses the arrival of the Chargers in Los Angeles, which he does not view as a negative.
Read the full interview here.
Photo Credit Getty Images