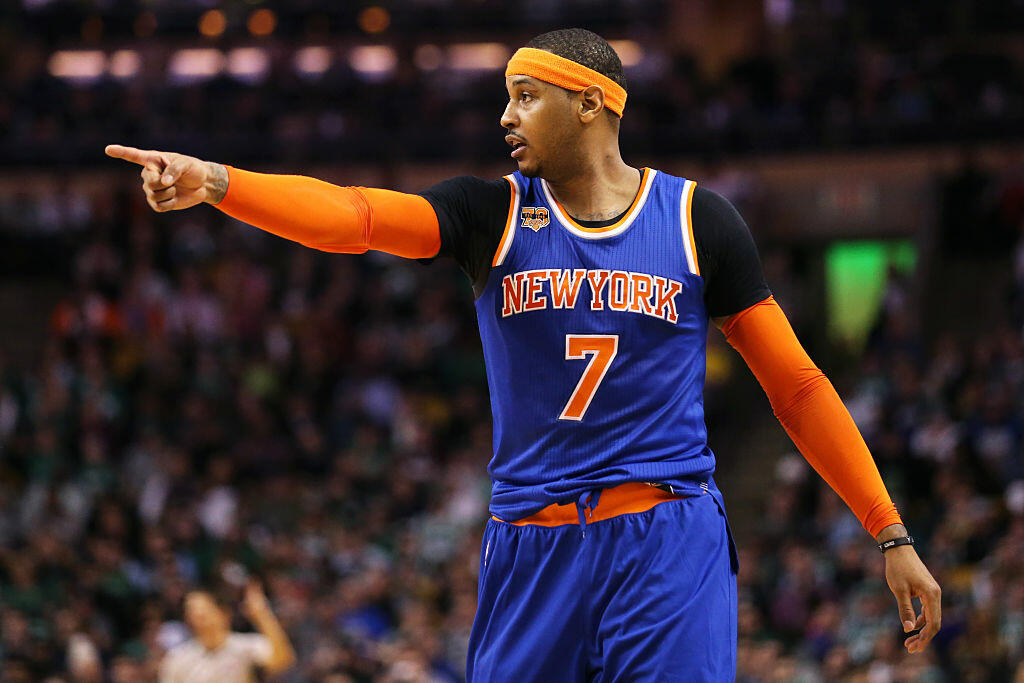 NBA Insider Adrian Wojnarowski joined Petros and Money to discuss rumors of the Los Angeles Clippers potentially trading for embattled New York Knicks forward Carmelo Anthony.
Anthony has publicly fallen out of team president Phil Jackson's graces, and at this point, a trade appears to be all but a certainty.
The Knicks clearly will never contend with an aging Anthony as the centerpiece, but a team like the Clippers could be a perfect fit for the nine-time All-Star. In Los Angeles, Wojnarowski says Anthony would be the third offensive option and No. 4 on the roster in terms of importance. He would also remain in the spotlight, which him and his wife LaLa Vasquez desire.
As for the logistics of a trade, though, Wojnarowski notes that Anthony holds all of the cards due to his no-trade clause — although the Clippers are widely considered a destination for which he would waive this protection. Wojnarowski also mentions that the Clippers would be wise to hold off on a trade as long as possible to prevent backcourt depth issues, as star point guard Chris Paul is expected to miss the next month with a torn ligament in his hand.
Audio of the full interview coming soon.
Photo Credit Getty Images