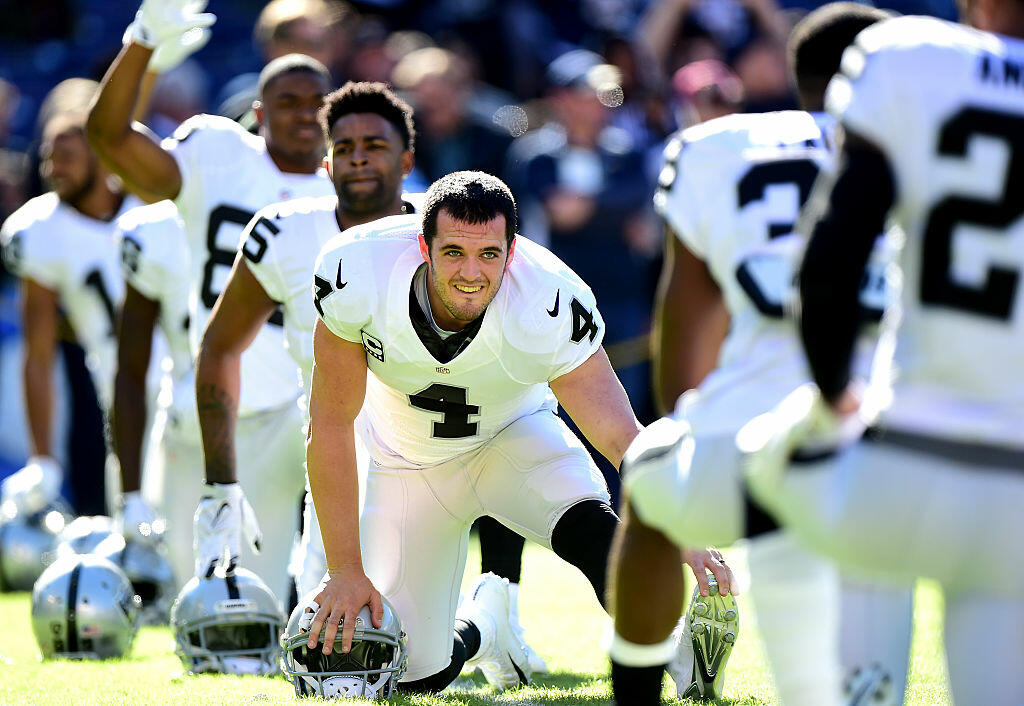 Oakland Raiders quarterback Derek Carr joined The Herd with Colin Cowherd on Thursday to discuss, among other topics, what lies ahead when his rookie contract ends next offseason.
Raiders general manager Reggie McKenzie hinted this week that the team may not wait long to re-sign its franchise cornerstone, and Carr's remarks fully indicate that he intends to be a Raider longterm. That said, he also realizes that Oakland has received his service at a discount for the past three seasons.
"I'm a team guy, first and foremost. There's no No. 4 without the rest of the team," Carr said. "I'll never be here saying I'm better than I am, because I'm nothing without those guys. But at the same time, they'll have had three or four years of the rookie contract to build a team."
Carr, who is highly active in charitable work, keeps family and those in need in mind as he prepares to cash in on a lucrative deal sometime in the near future.
"That's what motivates me. It's not for me," Carr elaborated. "I wear the same clothes I have since college and I wear all the free stuff the Raiders give me. So it's not about all that, it's about helping people."
Listen to the full interview below