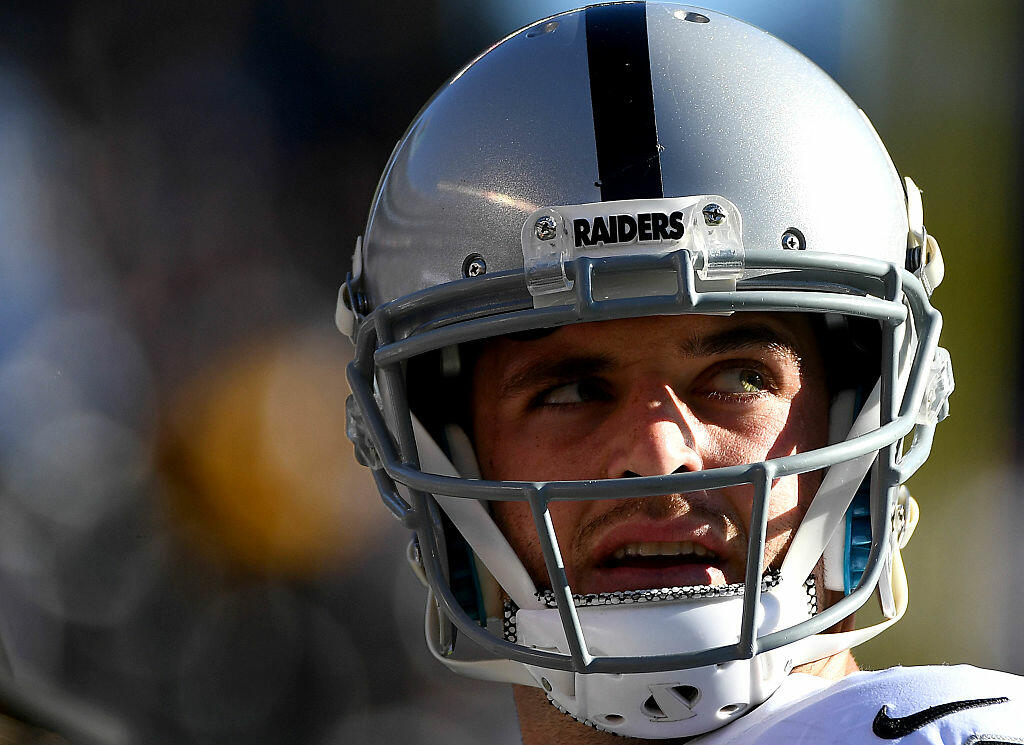 The Oakland Raiders struck gold in the 2014 NFL Draft, landing a franchise quarterback in Derek Carr and an All-Pro pass rusher in Khalil Mack.
This tandem drives the remarkably bright future for Raiders. They also represent a significant looming cap hit.
Carr's rookie deal expires next offseason, and while the team has a fifth-year option on Mack, both are eligible for contract extensions now.
Raiders general manager Reggie McKenzie spoke with CSN Bay Area this week, and hinted that the team was intending to be proactive in securing long-term deals with their franchise cornerstones.
"The good thing is we do have time, but I'm not the type to wait until the last minute," McKenzie told CSN Bay Area. "Those two guys are not only great players but they are great men. They are true Raiders and I want to make sure we do the best that we can to make sure that they stay Raiders."
The Raiders have approximately $46 million in cap space to spend this offseason.
Photo Credit Getty Images