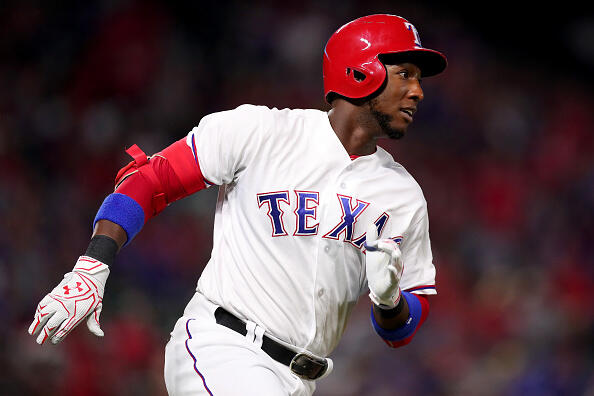 The Los Angeles Dodgers have reportedly discussed a deal that could improve their uncertain outlook at second base well beyond 2017.
FOX Sports' Ken Rosenthal reports that the Dodgers have spoken with the Texas Rangers about 23-year-old infielder Jurickson Profar. While Rosenthal notes that a trade for Profar 'does not appear likely', he also advises that the Rangers will be soon forced to act on his future — especially if the team signs free agent Mike Napoli to play first base.
An American League source told AM 570 LA Sports' David Vassegh that the major concern regarding Profar is injuries. Profar missed the entire 2015 season due to right shoulder surgery, and was still dealing with the issue last season.
The same source lauds Profar's five-tool potential, while commenting that the Curacao native played all four infield spots for the Rangers in 2016. The latter could be intriguing for an organization like the Dodgers that places high value on versatility.
Profar hit .239 with five home runs and 20 RBIs in 90 games last season, turning 14 double plays and committing two errors in 139 innings at second base.
Photo Credit Getty Images