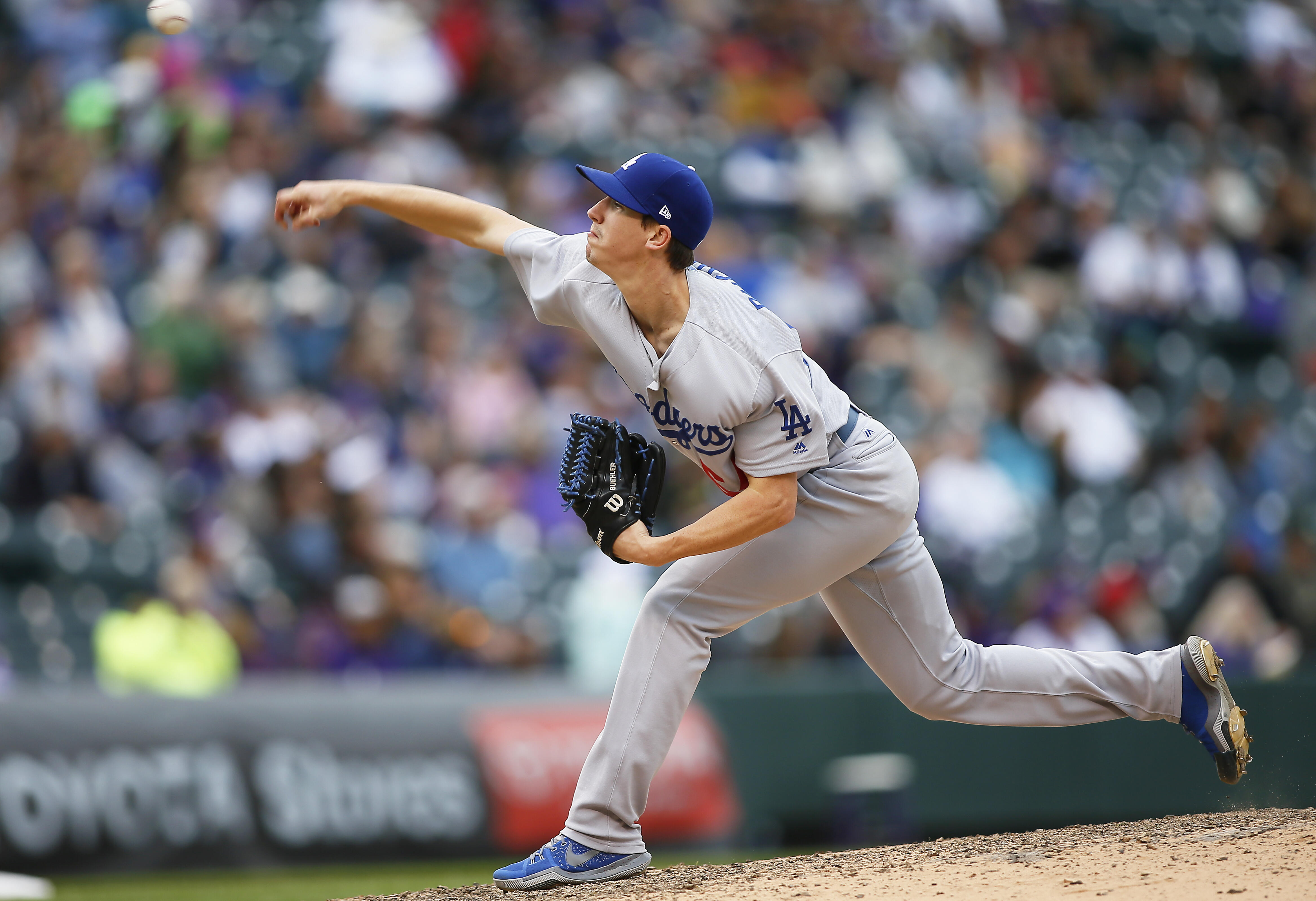 With the regular season inching closer, the Los Angeles Dodgers continued to make Spring Training cuts on Monday.
Among those to leave camp was highly-touted RHP prospect Walker Buehler, who was optioned to the minors.
In his Cactus League debut on Saturday, Buehler struck out five batters in two shutout innings. He is listed as the No. 1 prospect in the Dodgers' system and the No. 12 overall prospect in baseball.
Mark Lowe, Max Muncy and Manny Banuelos were reassigned on Monday.