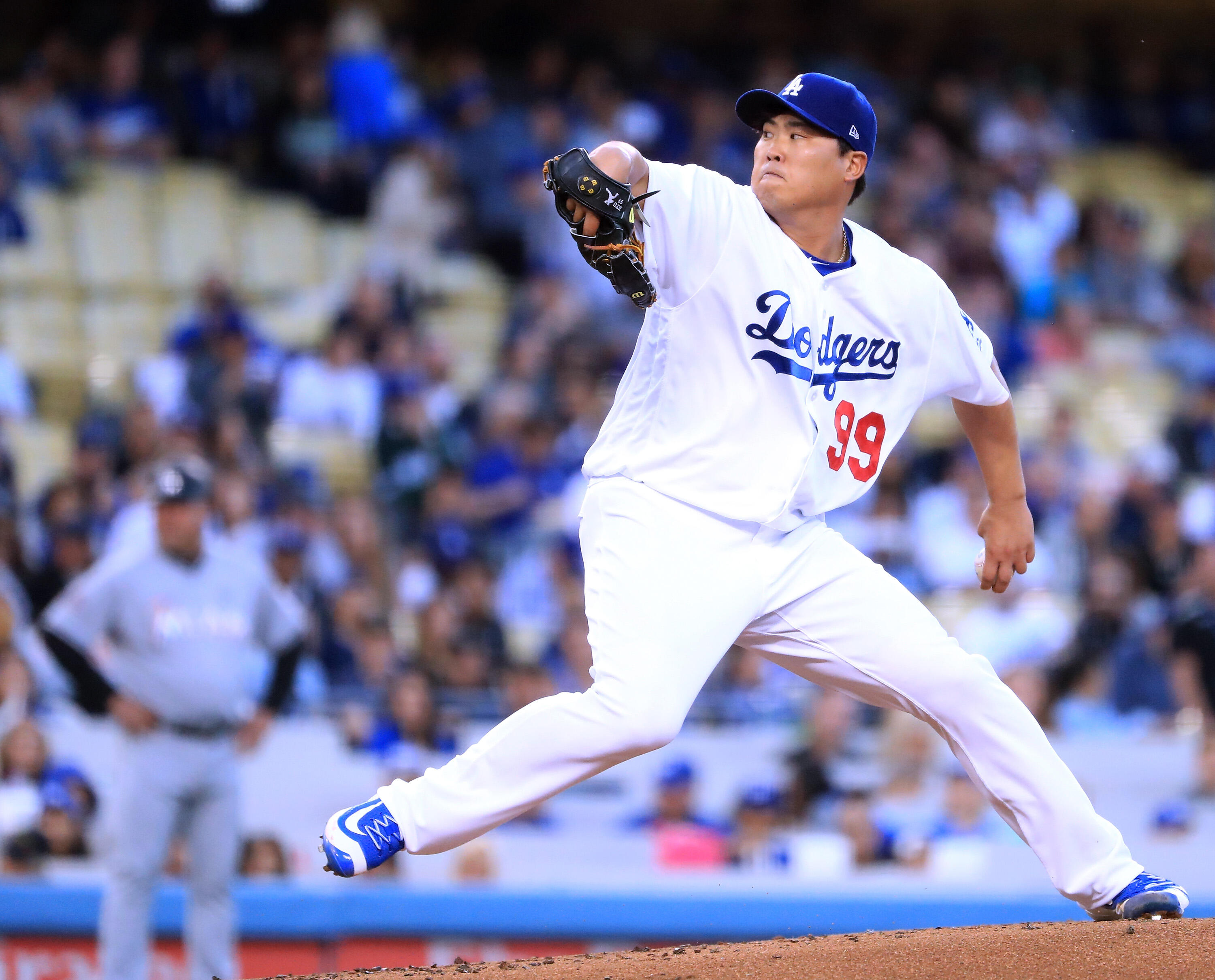 The Dodgers have been creative with their use of starting pitchers, a trend that appears will continue for the foreseeable future.
In recent weeks, the team has utilized the 10-day DL to keep pitchers healthy and rested while also managing an excess of pitching depth. Now, the Dodgers are exploring the bullpen as another way to manage this depth.
The Dodgers are considering Hyun-Jin Ryu in a long relief role, according to AM 570 LA Sports' David Vassegh.
It should be noted that this would not be a permanent move to the bullpen Ryu.
"If that were to happen, it wouldn't be permanent," Roberts said, per Andy McCullough of the Los Angeles Times. "We have an excess of quality starting pitchers. So to try to get innings for guys is tough. I think he's open to doing whatever he can to help our ballclub."
Ryu is 2-5 with a 4.75 ERA in seven starts this season.