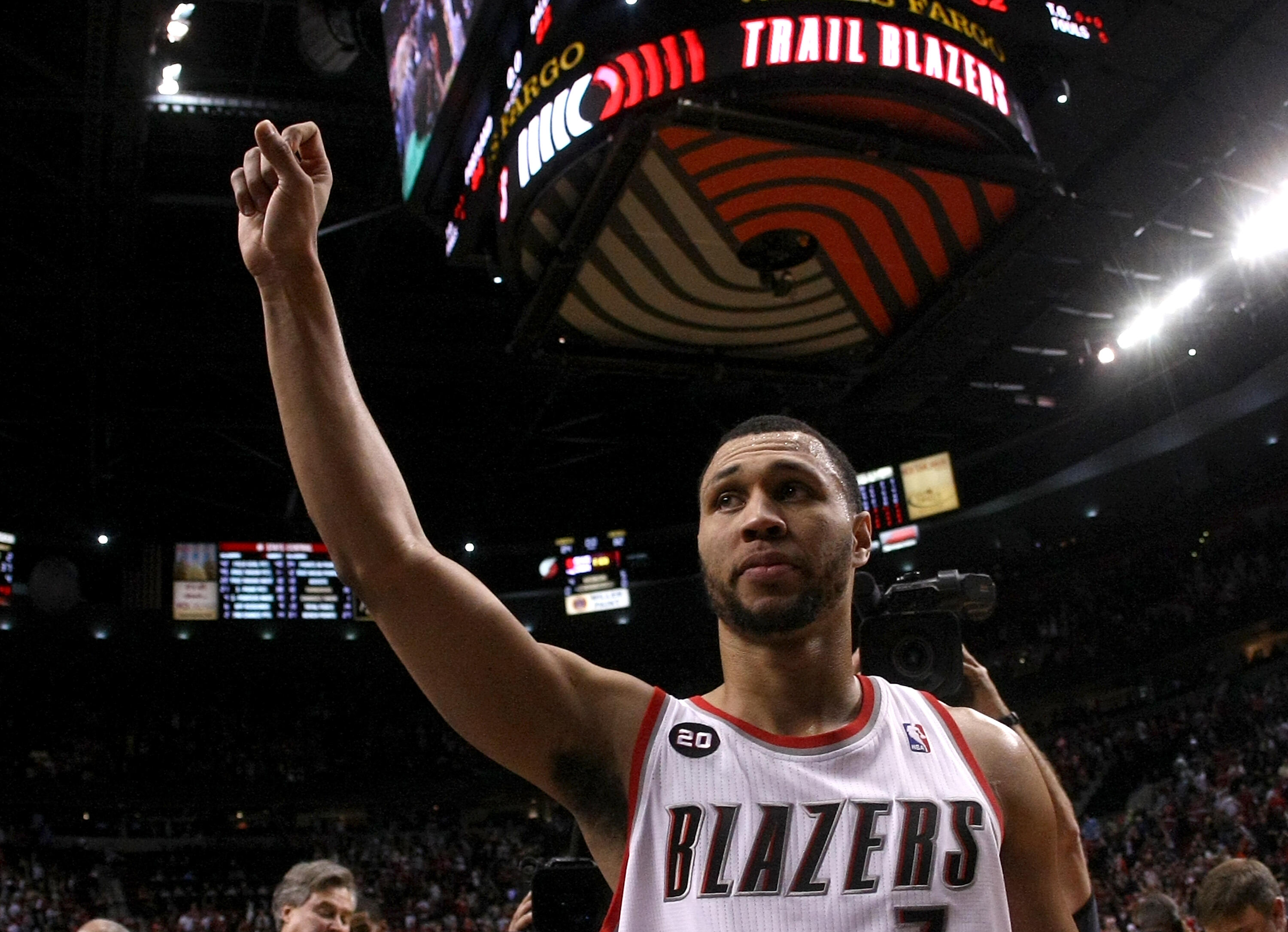 Former NBA star Brandon Roy was injured in a shooting while visiting family in the Los Angeles area over the weekend.
Per the Los Angeles Times:
Former NBA All-Star Brandon Roy was one of four people wounded in a Compton shooting Saturday evening, authorities said.
Two men walked up to Roy and a group of people he was with in the 2000 block of North Nestor Avenue around 9 p.m. Saturday, according to Los Angeles County Sheriff's Department Sgt. Rick Mejia. The men then opened fire for "no apparent reason," Mejia said.
According to King 5 News, Roy was reportedly an innocent bystander in what could have been a gang-related shooting.
Roy was once one of the NBA's most promising young guards as a member of the Portland Trail Blazers, but injuries derailed his career. The Trail Blazers have released the following statement.
"Like many others, we're just learning of the injury suffered by former Trail Blazers player Brandon Roy in a shooting over the weekend in California. According to those reports, Brandon was wounded as a bystander, but is expected to recover. Our thoughts and prayers are with Brandon and his family during this time."
Roy is now a basketball coach in the Seattle area, where he starred at the University of Washington.