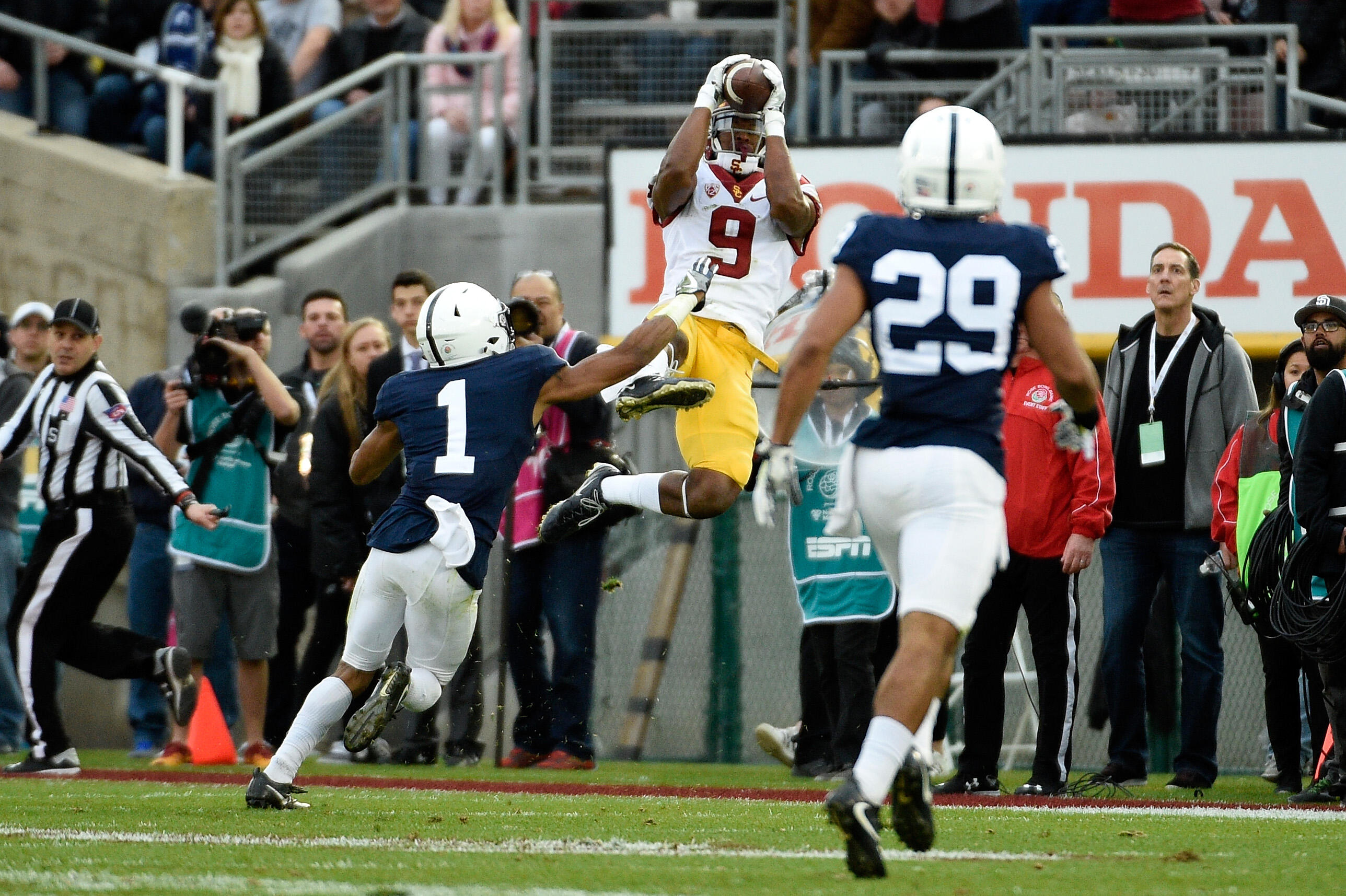 "If my money is on it, I think they go wide receiver at that 37th pick."
The 2017 NFL Draft is upon us, and although the Los Angeles Rams do not hold a pick in Thursday's first round, there is plenty of buzz surrounding their options in the early second round.
Rams Insider Vinny Bonsignore joined Fred Roggin and Rodney Peete this week to give insight into what he believes the team will do with it's 37th overall pick.
Bonsignore points out several needs for this Rams team. Offensive line and wide receiver appear to be the two greatest areas of need, with improving the infrastructure around Jared Goff a must. But there are also holes to fill as a result of the team's shift in defensive scheme.
If the Rams do go wide receiver, USC star JuJu Smith-Schuster is one player Bonsignore could easily see them picking up with the 37th overall pick.
Listen below.