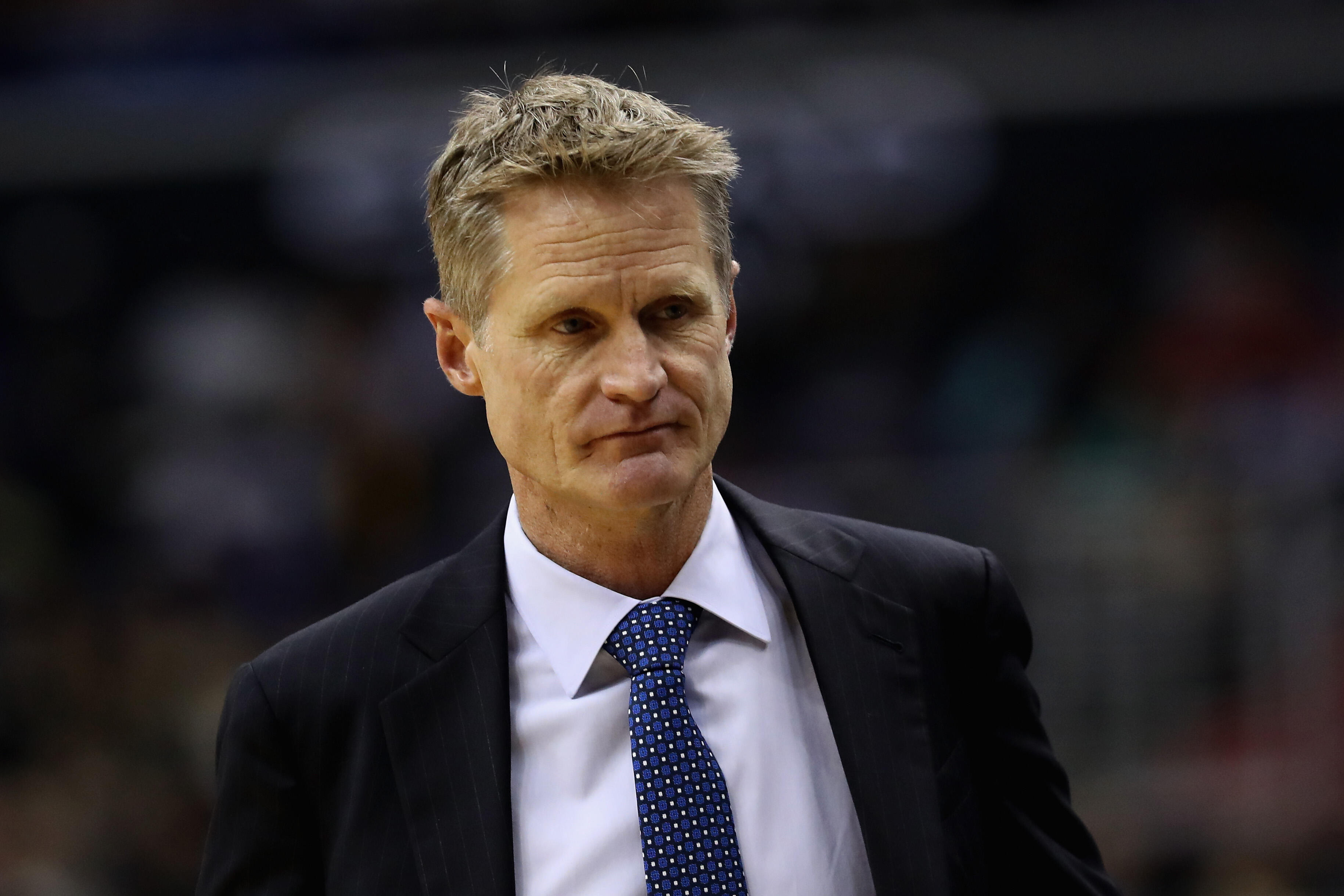 Former player and current Warriors head coach Steve Kerr has battled chronic back pain for years, and the symptoms have flared up at an inopportune time.
Kerr was sidelined for Game 3 of the Warriors' first round series with the Trail Blazers, and has announced that he will also miss Game 4.
At the moment, his return is unknown. Assistant coach Mike Brown will coach the team in his absence, as he did during Saturday's victory.
Below is a video of Kerr discussing the matter with reporters on Sunday.