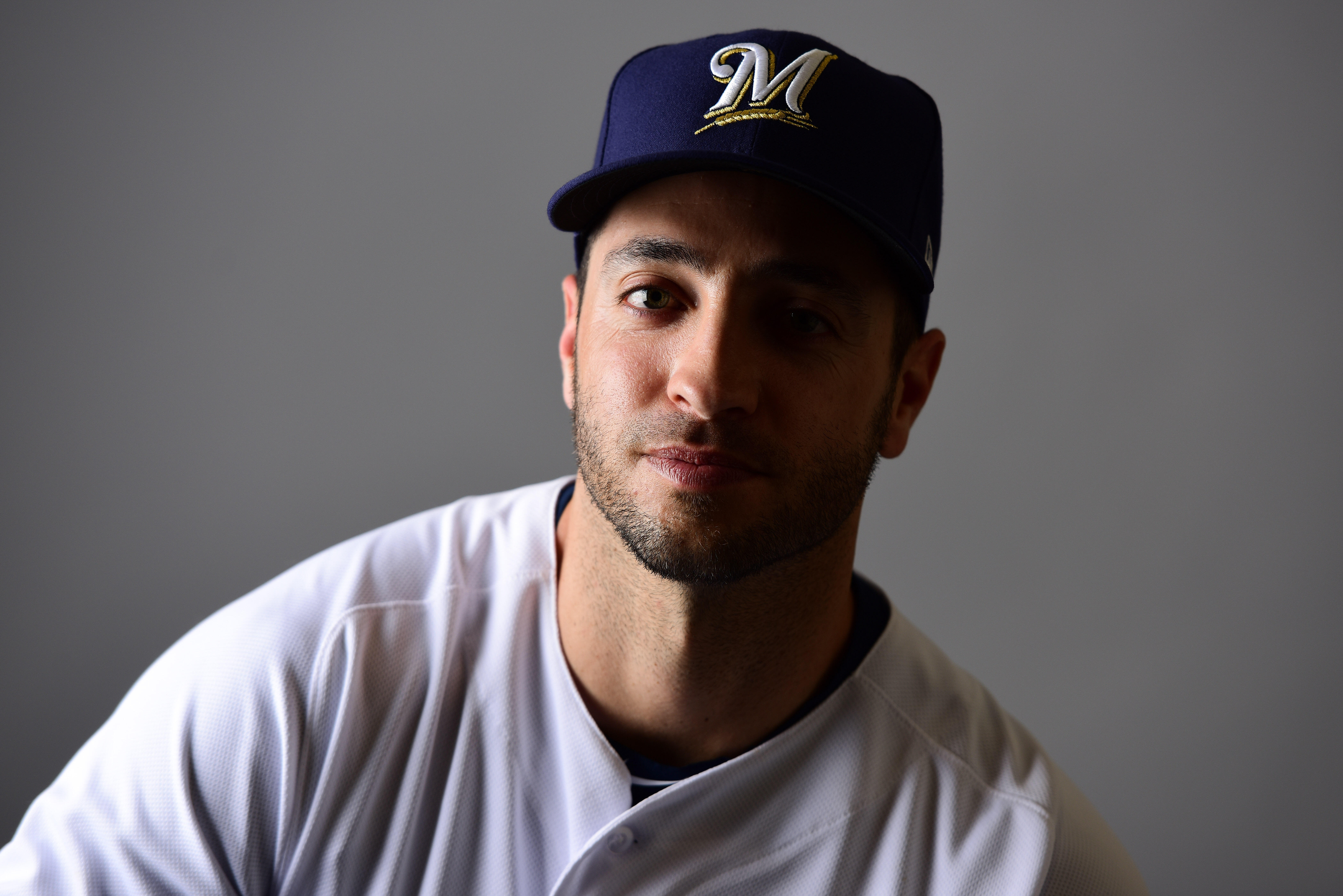 The Los Angeles Dodgers' struggles against left-handed pitching was a legitimate source of concern as the team approached its 2017 campaign. The early stages of the season have only raised more questions, and the Dodgers appear at the very least ready to explore their options to improve this weakness.
MLB.com's Jon Paul Morosi reported this week that the Dodgers and Milwuakee Brewers have remained in touch about a potential trade for veteran outfielder Ryan Braun.
Per MLB.com:
The Dodgers and Brewers have remained in contact about a possible trade involving Ryan Braun, sources say, and it is not difficult to see why.
The Dodgers had a Major League-low .623 OPS against left-handed pitching last year, when they nearly acquired Braun at the non-waiver Trade Deadline. They haven't been much better (.625) thus far in 2017. And Braun has a career 1.029 OPS against southpaws.
David Vassegh joined Petros and Money on Thursday, and echoed the same sentiment when asked if the Dodgers were exploring outfield options to cure these ails against left-handed pitching.
"He's in Milwaukee and his name is Ryan Braun," Vassegh remarked.
A look at the Dodgers' early-season numbers against lefties explains why the team is entertaining the idea of acquiring Braun. The Dodgers are batting .210 against left-handed pitching with just two home runs, 13 RBIs and a .620 OPS. Against righties, in 30 more at-bats this season, these numbers spike dramatically to a .263 batting average, eight home runs, 23 RBIs and an .838 OPS.
The struggles are perhaps most evident in right field, where Yasiel Puig has posted a 1.636 OPS against right-handed pitching -- the second best among MLB players with 10 or more at-bats -- while going 0-for-15 with lefties on the mound.
The Dodgers may be forced to make a decision quick, however, as an upcoming deadline for Braun could force other teams into making a deal sooner rather than later.
"Braun is eligible to earn his 10-5 rights, where he can veto a trade to any team on May 24," Vassegh said. "Obviously, Braun would not veto a trade to the Dodgers. But other teams could be feeling the urgency, like the San Francisco Giants."
Listen below.