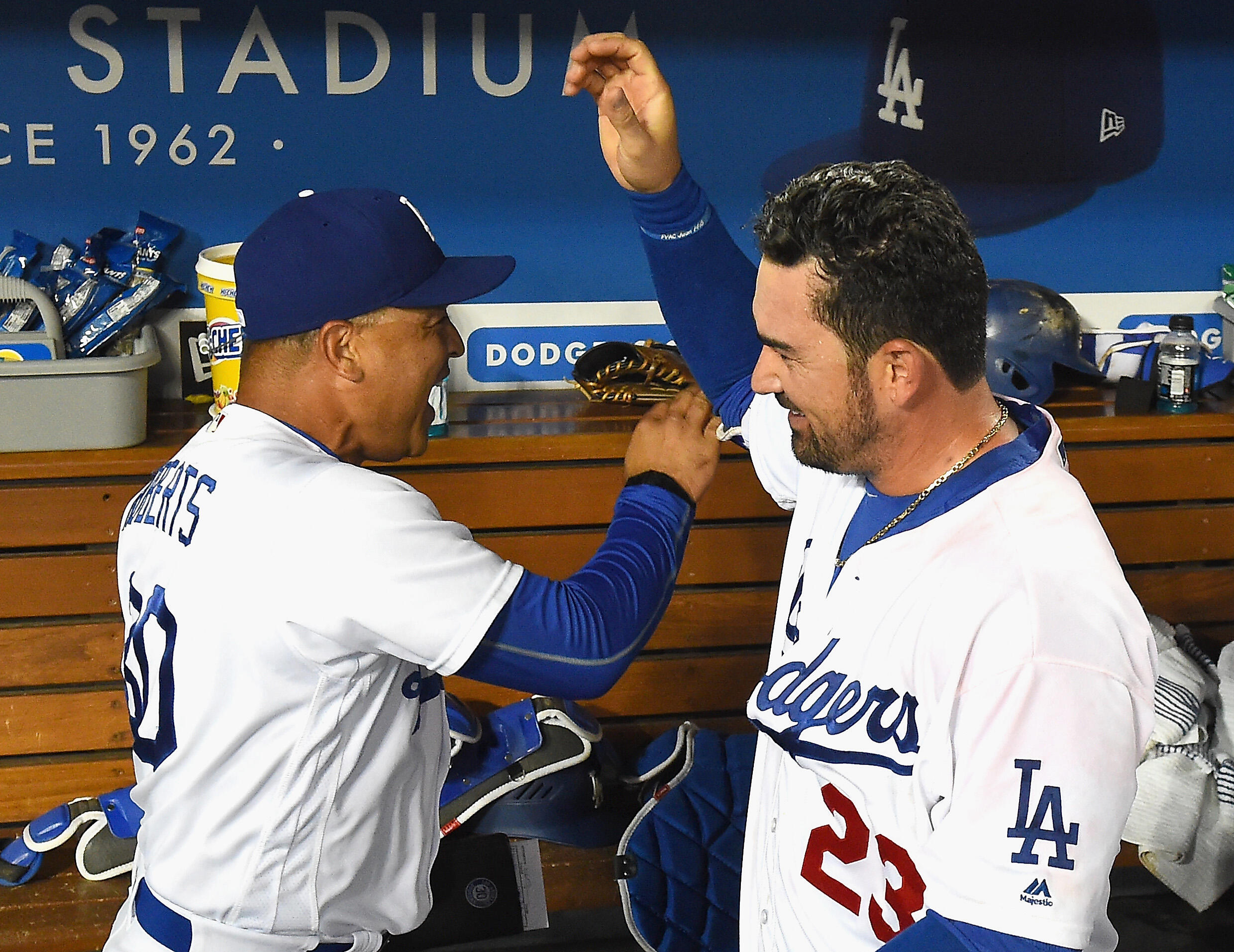 As Dodgers first baseman Adrian Gonzalez continues to work his way back from an inflamed right elbow that has held him out of the start of Spring Training, questions have arisen surrounding the five-time All-Star's availability for the upcoming World Baseball Classic.
Dodgers manager Dave Roberts hinted Monday that Gonzalez should be fine to take part in the event, and assuming all checks out with the team's medical staff, there is little concern about the veteran's insistence on representing Team Mexico on the field.
"Honestly, with Adrian, I think he's a different player," Roberts said. "He has very good feel for his own body...Once he gets clearance, for us, we're good with it."
Roberts has good reason to be optimistic about Gonzalez's health moving forward.
Although Gonzalez will turn 35 years old this season, positivity stems from the longevity he has displayed throughout his entire career. This is evidenced through his ability to appear in more than 155 games in each of the past 11 seasons.
The greatest obstacle facing Gonzalez appears to be rust, as he likely prepares to jump directly into live pitching at the World Baseball Classic without a Cactus League tune-up.
"For us, we're not really concerned with his usage," Roberts said. "I think his body is in great shape. His legs are under him. He's doing everything he needs to. It's just he hasn't swung the bat. To take three or four at-bats in a game, once he gets clearance, it's not going to affect him.
"It's just more on his performance. He's put himself in a tough spot, where he's just going to go out there and see live pitching that matters. But he can handle it."
Gonzalez is expected to hit off a tee and take part in "soft toss" exercises this week.
The World Baseball Classic begins next Monday, and runs through Wednesday, March 22. Dodger Stadium will host the championship round of the event.
Photo Credit Getty Images