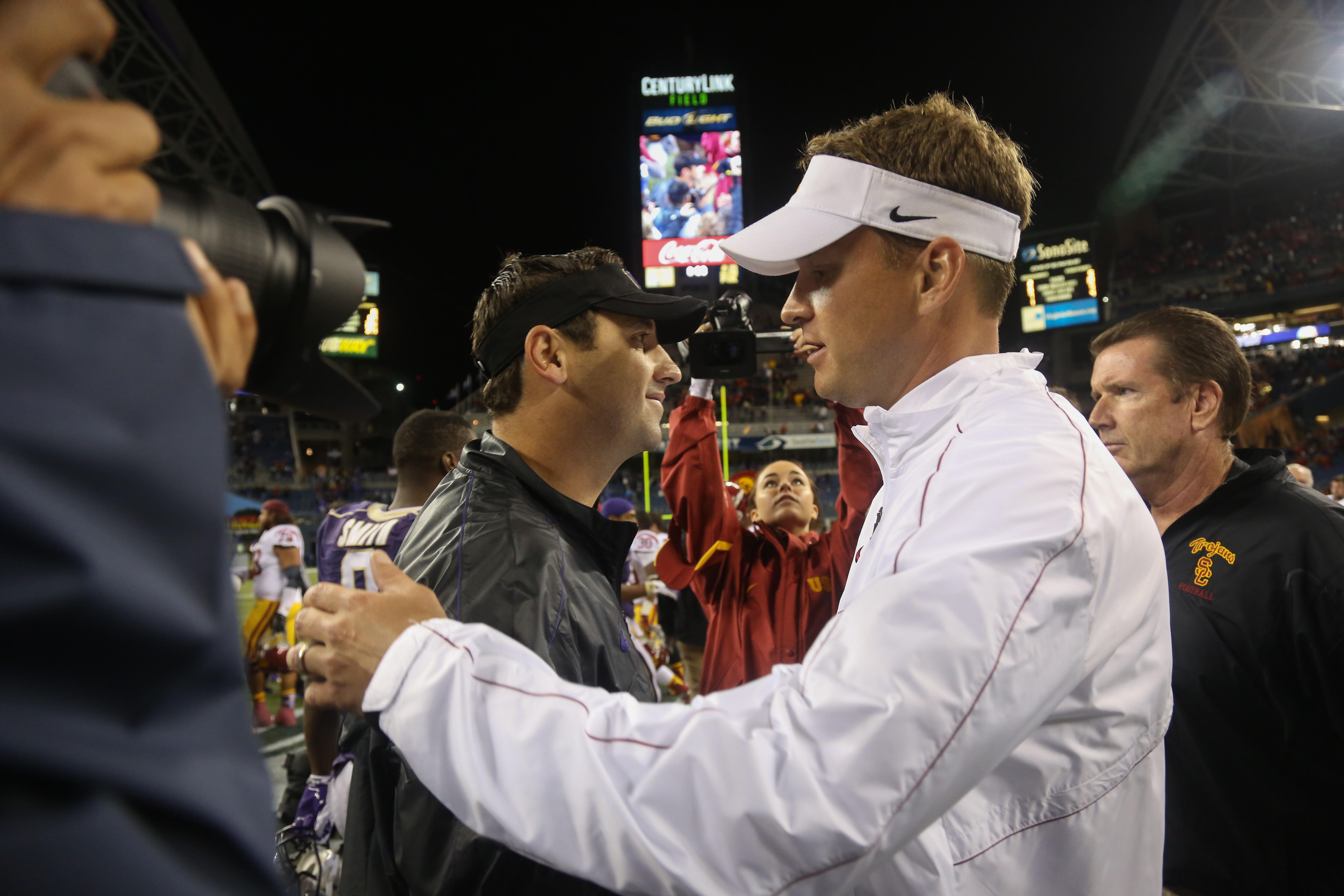 News broke on Tuesday that Alabama offensive coordinator Steve Sarkisian had accepted the same position with the Atlanta Falcons. Later that afternoon, Fred Roggin and Rodney Peete discussed why Sarkisian, as well as Lane Kiffin, seem to keep "failing up" into better jobs.
"It's very bizarre," Roggin said. "Both very talented. Both acknowledged as very bright in football. We know what happened to Lane Kiffin. It doesn't matter. It's like he's teflon."
Kiffin was fired after failed stints at previous head coaching stops with the Oakland Raiders and USC, and after a brief tenure as Alabama's offensive coordinator, is now back at the helm of a college football program — albeit the Florida Atlantic Owls.
Sarkisian deals with a much deeper issue, having been forced out at USC himself after his battle with alcoholism spilled over into his job.
Both Roggin and Peete agree they understand why Sarkisian has been given this latest opportunity, as he is dealing with a disease. Kiffin? Not so much.
There is one common denominator between the two that may explain things — legendary Alabama head coach Nick Saban.
Listen below.
Photo Credit Getty Images