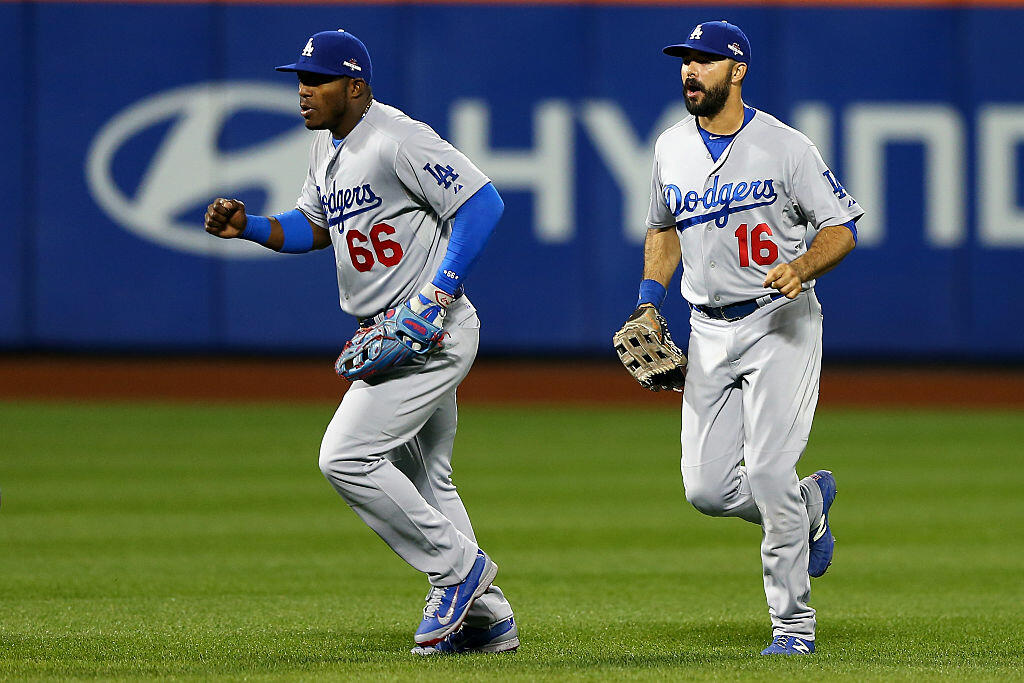 The Los Angeles Dodgers and Chicago Cubs are the presumed favorites to represent the National League in the 2017 World Series. Given their electrifying NLCS battle last fall, baseball fans can only hope another postseason meeting between these two awaits in the coming years.
Both teams undoubtedly rank among the most talented in baseball, with quality depth to thank. The latest example of this comes in MLB.com's recent rankings of the best platoons in the majors.
The Dodgers' right-field duo of Yasiel Puig and Andre Either found themselves at No. 2 on the list, right behind Cubs outfielders Kyle Schwarber and Ben Zobrist.
Per MLB.com:
2. Dodgers RF: Yasiel Puig and Andre Ethier (.354 wOBA)2016 equivalent: Justin Turner

Our first controversy, most likely, given the rough 2016 seasons for both Dodgers, but remember, platoons exist in part to hide weaknesses and maximize strengths. Ethier has been unable to hit lefty pitching for his entire career, though the Dodgers only moved to keep him away from it more recently. You can see that in his huge platoon projections, which give him an unplayable .278 against lefties while seeing him as above average against righties. By simply avoiding the lefty pitching he can't hit, he'll look better. Really, though, this projection depends on what sort of Puig we see, because he's taken a step back each year in the big leagues. A league-average Puig and a righty-mashing Ethier could be better than the sum of their parts is the idea.
Photo Credit Getty Images