Why There's a 99.9% Chance Zion Williamson Leaves New Orleans After 5 Years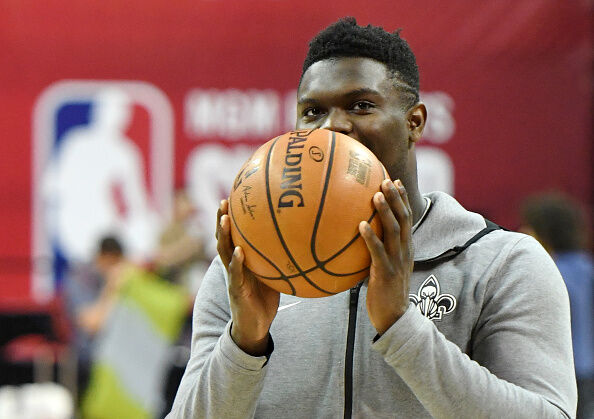 Zion Williamson:

"Personally, I've always told myself I want to stay with one team. Growing up, I loved what Kobe did and Dirk did, and I think if anybody's a Michael Jordan fan, they kinda erase the Wizards thing. My intentions are to stay with the Pelicans my whole career, but if something happens, I wouldn't leave because I hate the place. It's just the business."
Ben Maller:

"This is called laying the groundwork for an exit strategy and plausible deniability. If you judge these things on the law of probability there is a 99.9% chance that Zion Williamson will spend 4-5 years in New Orleans, they're not going to be very good, and then he will strong-arm his way out."
Listen to Ben Maller explain why he's not buying New Orleans Pelicans rookie Zion Williamson's recent interview with Complex, when he said he'd like to become the next Kobe Bryant or Dirk Nowitzki in regards to him staying with the same team for his entire career.
Check out the audio below as Maller details why that was a laughable soundbite, and tells you how Zion's body language at the NBA Draft Lottery was so incredibly telling that he obviously didn't want the Pelicans to win the no. 1 overall pick.

The Ben Maller Show
Want to know more about The Ben Maller Show? Get their official bio, social pages & articles on FOX Sports Radio!
Read more